| Making It |
Making It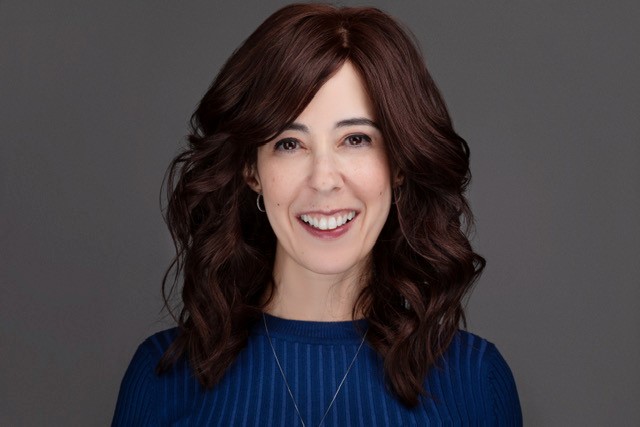 | July 13, 2016
In a monthly series, Mishpacha speaks to real people in our communities who are struggling — and succeeding — to "make it." Learn their strategies, secrets, fears, and dreams as they share the wealth of their hard-earned experience
It seemed like only yesterday that they began their lives and began to raise their families. Yet soon enough the day finally came when they were liberated from tuition high grocery bills and co-payments for more pediatrician visits than they could count. How odd to be responsible for only two. Or are they? Meet three couples who prove that parenting doesn't end just because everyone flew the coop.
MEET...
Cindy and Keith Goodstein
Susan and David Paxman
Malka and Gavriel Thurman
Cindy and Keith Goodstein
AGES MID-60S AND 70S
KIDS: 3
EMPLOYMENT: KEITH WORKS PARTTIME AS A BOOKKEEPER IN A NURSING HOME. CINDY IS A FREELANCE WRITER FOR A LOCAL NEWSPAPER.
INCOME AFTER TAXES: $45,000
MORTGAGE PER MONTH:$1,500
UTILITIES: $320/MONTH
FOOD: $400/MONTH
MEDICAL INSURANCE: $250/MONTH
AUTO LOAN PAYMENTS: $229/MONTH
AUTO INSURANCE: $200/MONTH
GAS: $50/MONTH
PHONE BILL:$190/MONTH
LIFE INSURANCE: $0/MONTH.
POLICY GENERATES ITS OWN PAYMENTS BECAUSE IT WAS ANNUITIZED
After the Fall
While everyone goes through different stages in life, I never realized that life could also have sub-stages. Sure, childhood, adolescence, and marriage follow a projected trajectory. But when more than one marriage is thrown into the loop, the results are more unpredictable.
When I got married for the first time, my husband and I were living simply on a small stipend in graduate-school housing. By the time we had three kids, we were both working, lucky not to have any loans to repay at that point. We made aliyah right after graduate school and rented out our house. When living in Israel didn't work out, we came back to find out that all our belongings were stolen by our tenant and we literally had to refurnish our life from scratch, in more ways than one. We got divorced soon after.
Life didn't get easier after that: My second marriage dissolved quickly, although, luckily, my finances remained intact.
Then, 22 years ago, I met my soul mate. Keith was devoted to taking care of me while I took care of my children. Today I'm a freelancer but then I worked as a bookkeeper until my last kid graduated. I paid every college tuition on my own and then got a job working for Keith in his plumbing supplies business.
At that point we had one joint account where we put all our investments and another joint account for bills. I still kept a separate account to use to buy gifts for my kids and for "mad money." To this day, while Keith loves my kids and buys them things (and my grandchildren call him Grandpa), I like to use my own money to spoil them — especially since we have such different spending styles. It's just easier not to consult with him on every purchase. For example, I think a birthday gift for a grandchild should cost about $50, while he would be happy if I just bought a token item for $10.
We never supported our kids once they got married, but gave them a nice stipend for two years until they got on their feet. If we went for Yom Tov, we would pitch in a few hundred dollars to pay for food. We were also always available to lend them money, even going as far as to forgiving a loan, especially when it was for tuition for their children.
At one point we were on the verge of retiring. Keith is a fabulous money manager and the money from the sale of his plumbing supplies business went straight into our investment portfolio.
At that point, he paid a certain amount for his mother's eldercare so that she would always be well cared for. He needed to commit $100,000 for her to get the best care before Medicare kicked in, and I asked him whether that amount of money would make a difference to our future. Baruch Hashem, at that point it didn't make a difference, so we paid. We were in a great place financially. We traveled a lot — kosher cruises, months in Israel, Pesach at Gateways — and enjoyed the prospect of a beautiful retirement.
That is until the day we joined many other Americans in discovering that our retirement funds weren't as secure as we had hoped. The call came Erev Shabbos.
We always had a nice nest egg earning a great return. Our financial advisor was a close friend who we trusted implicitly.
And unfortunately, he also trusted Bernie Madoff. The Ponzi scheme that robbed so many people took a huge bite out of our comfort zone. Our advisor had given a bulk of our retirement money to another investment company, which in turn gave it to Madoff to invest.
I have to say that Keith was amazingly calm. Till then, he would frequently check online to see what his net worth was for that day. After that, he had one mantra.
"This is Hashem's way of saying 'you will get what you are supposed to get.'"
At that point, he got to work. Again. He works part-time because we don't feel that we're financially ready for the future. Since he was involved in the bookkeeping at his plumbing supplies store, he's transferred those skills to do some part-time accounting for a local nursing home and to consult for some small start-ups. I took on more freelance writing jobs. Also, since we don't have the financial cushion we had before the Madoff debacle, I use much of my free time volunteering instead of shopping and spending.
Because we live out of town, we might be more "empty nesters" than others since our kids don't visit as much.
And we might not be popular for saying this, especially in a world where the topic of support keeps coming up, but we had to make some decisions. Should we do without some pleasures so that the kids will inherit more money one day, or even so that we can help them out now? Or should we enjoy our lives while we still can? For instance, go to Florida a few months a year, get more cleaning help, and splurge on a short trip to Israel? My husband is 75 and I'm 65. We aren't scrimping, but with life expectancy constantly growing, we know we have to be careful. We just put our money into an annuity, a safer investment, but it doesn't earn as much, so we don't want to spend as much.
I feel bad that I can't help the kids too much, but I want to be there for my husband and at this point, we want to stop working totally. I hope my kids will be able to do the same things themselves one day.
Not Frugal, Just Sensible
Susan and David Paxman
AGES: MID-50S
KIDS:7
EMPLOYMENT: DAVID WORKS AS A LIFE-INSURANCE SALESMAN, SUSAN DOES DATA ENTRY.
INCOME AFTER TAXES:$115,000/YEAR
MORTGAGE PER MONTH: PAID OFF
UTILITIES: $500/MONTH
FOOD: $800/MONTH
MEDICAL INSURANCE: $1,400/MONTH
AUTO LOAN PAYMENTS: $0/MONTH
AUTO INSURANCE: $200/MONTH
GAS: $350/MONTH
OTHER LOANS & DEBTS: $0
PHONE BILL: $300/MONTH
LIFE INSURANCE: $208/MONTH
Being married for three decades sounds a lot longer than it feels. It seems that just yesterday I was a quiet little girl at home, watching everything my parents did. I particularly tried to emulate my father, who worked very hard at balancing learning and working. He was an insurance salesman, and it's kind of funny that I married an insurance salesman too. My father never spent a penny more than necessary. Every purchase was measured, whether it was food, clothing, or entertainment. We didn't feel like we were lacking, but at the same time, we never felt like anything was coming to us. I saw how hard he worked, and I worried about him. He worked on commission, and his not having a set salary worried me. Sure, sometimes a paycheck could be higher, but there were no guarantees it wouldn't be lower.
My mom enjoyed the finer things and was a bigger spender. I wasn't your typical teenager girl. My sister and mom loved shopping, while I abhorred spending time in stores. To this day I prefer simple styles.
My father's spending ethic is something that stayed with me when I got married — if you need it, buy it. If not, don't. I hate wasting. My husband grew up in a wealthier home where they were more comfortable spending and, as a result, he is more carefree with his money.
When we first got married, I was still in school for psychology, but tutored on the side. My husband was in kollel and gradually started to work, adding more hours gradually but always keeping a learning seder. He liked the insurance business because it was flexible with his learning schedule.
By the time we had our first son, David was working more than learning. We always seemed to have enough money. I collected coupons, searched for sales, and David worked to make sure the bills were paid. He might have stayed up later to learn, but he always worked.
Whenever we needed more, my husband put in more hours. Eventually, when my youngest started preschool, I went back doing part-time data entry for a tzedakah organization.
People save for celebratory milestones. They have money put away for weddings, bar mitzvahs, you name it. That's part of life, but the way people have raised the bar on what is necessary is scary. You need to buy the bar mitzvah boy tefillin. True. But why a fourcourse meal for all your friends? Why are we saving for things like this? It just makes it harder for everyone else. I think our savings are intact because we set strict criteria of what our needs are versus our wants. And baruch Hashem, our desire to stay out of debt trumps our desire for fancier things.
We made a few bar mitzvahs, but we didn't make parties. We had a small seudah — which I cooked myself — in the house with just family. We refused to go into debt for a party that lasted four hours, although I'm sure some people thought it was odd that we only made a weekday meal. When we made weddings we found many ways to save money: gemachs for the dresses, silk flowers, less fancy décor. We kept the guest list to the meal small and instead invited many people to the chuppah.
I don't remember my kids ever complaining. On daughter was friendly with a wealthier group of girls, and although there were times I let her spend Sundays at the mall or bowling with her friends, the default setting on Sunday was "We don't spend on things like that so easily. There are more important things to save for."
That said, when we were forced to spend money, we did. We had a medical emergency crop up near a recent simchah, so we didn't have time to run around and compare prices. We actually bought the gowns. And all those years of saving did pay off as we had the cushion to rely on.
Which brings us to the present.
Now that the kids are out of the house, I love seeing them and the grandkids. And I will spoil them with treats and time, but I don't financially support the children. If someone has a baby, I will take that kimpeturin in for a week or two. But their bills and family are their responsibilities. Obviously, in extenuating circumstances, we try to help them in any way we can. But it's never expected, just appreciated. What's really nice is that when one sibling has it hard, their siblings are compassionate and there for them.
We did pay all our kids' tuition (full tuition, we never scrimped on that). And their college and beis medrash tuitions too. So now that everyone is out, we are able to really enjoy the money we have saved over the years, yet we still live the same lifestyle as we did when we had kids living at home. And what's nice is that I don't have the same anxiety many of my friends have about the future.
Still, life is unpredictable. Even though we have everyone out of the house, in the past few years, whether due to employment changes, home construction, the birth of triplets to one child, and the like, different children came back to live at home. The nest got crowded again, but we still considered ourselves empty nesters. We definitely pitched in like any parents would. Babysitting for this one. Sending meals for that one. But there is still a clear demarcation: We are not supporting them.
During the times our married children moved back, they bought their own groceries, chipped in for gas and electric, and really ran their own mini homes in our home. I think it's because they know we expected them to be independent.
When my daughter had triplets, she lived here, but it was basically the same care I would give her had she been at home, with a different venue. We don't cover their bills anymore, and we're also lucky that we're not yet part of the "sandwich generation," as our parents are totally independent. We feel blessed in that we created a reality that few believed could be done. But with the right mindset, anything is possible.
It's All About the Relationship
Malka and Gavriel Thurman
AGES: MID-50S
EMPLOYMENT: MALKA IS A SOCIAL WORKER AND GAVRIEL IS A REBBE AND PROJECT COORDINATOR FOR A LOCAL MESIVTA
INCOME AFTER TAXES: $124,000/ YEAR
MORTGAGE PER MONTH: $3,500
UTILITIES: $730/MONTH
FOOD: $1,200/MONTH:
MEDICAL INSURANCE: $1,100/ MONTH
AUTO LOAN PAYMENTS: $0
AUTO INSURANCE: $180/MONTH
GAS: $50/MONTH PHONE BILL: $200/MONTH
LIFE INSURANCE: $350/MONTH
If you watch how my different children deal with budgeting, each of whom say they are following what we modeled to them when they were raised, you would think they each had different parents.
Take my oldest son and daughter-in-law, who tell me that when it comes to shopping, especially for Shabbos and Yom Tov, they don't check the price tags. If they need it, they put it in the cart, and know Hashem will help cover that bill. Yet they are not extravagant. In other ways they happily accept an austere lifestyle, living with several little ones in a one-bedroom apartment so that my son can remain in kollel. Another of my children says she and her husband follow my lead and spend time carefully comparing product prices and conscientiously economizing. For them, it's all about counting pennies.
Well, I'm not here to discuss nature versus nurture, but I am sure that they did indeed watch me swing on both sides of that fence at different stages of my life.
When Gavriel and I got married, we understood that we were totally on our own. We had no expectations of being given a monthly check from our parents, even though my parents could have supported us. They didn't believe in that. Through randomly delivered checks from relatives for Yom Tov and birthdays, we floated above water in those days. The hashgachah in some of the amounts of those checks, say a birthday check that covered the grocery bill to the penny, was impossible to ignore.
We did earn $11,000 per year through my husband's kollel stipend and my working part-time as a social worker. But this was the '80s, and we began life together right before the rent explosion. Life was simpler and more affordable in those days. It was still possible for us to find a simple but spacious apartment on a predominantly frum block and manage to live that kollel life.
My budgeting went something like this: Pay the rent and the utilities first so they don't turn the electricity off. And then work with what's left to buy food. We were not eating gourmet, and eating leftover cholent for three days was the norm. Some weeks I had $35 dollars left by the end of the week, and some weeks I had $75. And I bought accordingly. I would go to the store on those tight weeks and count out carrots and onions one by one on the conveyor belt to make sure I didn't go over. Conversely, on a good week, I would add a bottle of apple juice or a can of olives as a Shabbos treat. That's when I really solidified what I began to refer to as my close relationship with Hashem. I just patiently waited for Him to get me through to that next Shabbos, and I knew He wouldn't let me down. That's the message I communicated to my kids.
Another reason we had an easier time managing with less when we were younger is that our community was not financially segregated. If someone had money, they never flaunted it, nor did we feel jealous of those who did. We never compared ourselves to others and there was always a feeling of being part of a group. Financial equity didn't buy you status, and I hoped I was imparting that to my children.
Eventually, though, we realized that we would not survive on my salary alone, so my husband gradually took on work. His income as a rebbi and a projects manager at a mesivta made things more affordable, especially because we used his income to pay for our kids' tuitions. Even so, as our family grew, our expenses surpassed our income.
But as I got older and my kids grew up, I began to notice the finer side of life. I would visit a friend and notice the gold-plated fixtures and beautifully appointed guest bathroom, and feel a bit self-conscious. I might be okay with the decrepit couch, but I worried about making my family proud and my guests feel Coming next in Making It: Anglos who made aliyah My attitude in a word Keith: Happy! Susan: Sameiach b'chelko Malka: Relaxed but cautious Making It I wish people knew that Keith: Hashem runs the world! Susan: it's not fair to judge how other people spend their money. Everyone has different financial priorities. Malka: the goal is to raise a close, loving and giving family, in which all know how to pass on these values to future generations. Respected.
At a certain point, we took out a home-equity line of credit and private lenders helped us with emergency dental and medical bills that came up. The home equity was at first manageable because the rates were low, but with the collapse of the market and banks going under, we had some pretty precarious moments when we didn't know how we would pay our bills. And so begins our empty nesting. Officially, I am no longer supporting any children. I am trying to stay afloat living here in America and ironically, the dream of living in Israel, which had been financially out of reach while we raised our family, is the ticket out of our current financial woes.
We are stable now, until all our loans come due. Therefore, our current lifestyle is not a viable option anymore. Three mortgage refinances have made our mortgage exorbitant.
Our plan at this point is to sell our house within the next three years. It might be a big financial risk for some, but for us, moving to Israel after selling our house is the way to go. With its high value, it'll allow us a safety net to manage even without a salary at the beginning. Even after paying our remaining mortgage and several debts that are waiting for this sale, the remaining equity should im yirtzeh Hashem keep us well afloat. If we rent, we won't have the same repair and heating bills either. Our future nest has the potential to be lighter, from the burden of loans.
(Originally featured in Mishpacha, Issue 618)
Oops! We could not locate your form.
>