| Personal Accounts |
Little For Now
| October 10, 2019
Of course, I do activities with my kids, but a lot of the time, I just kind of fit them in between my husband, life, job, and other stuff.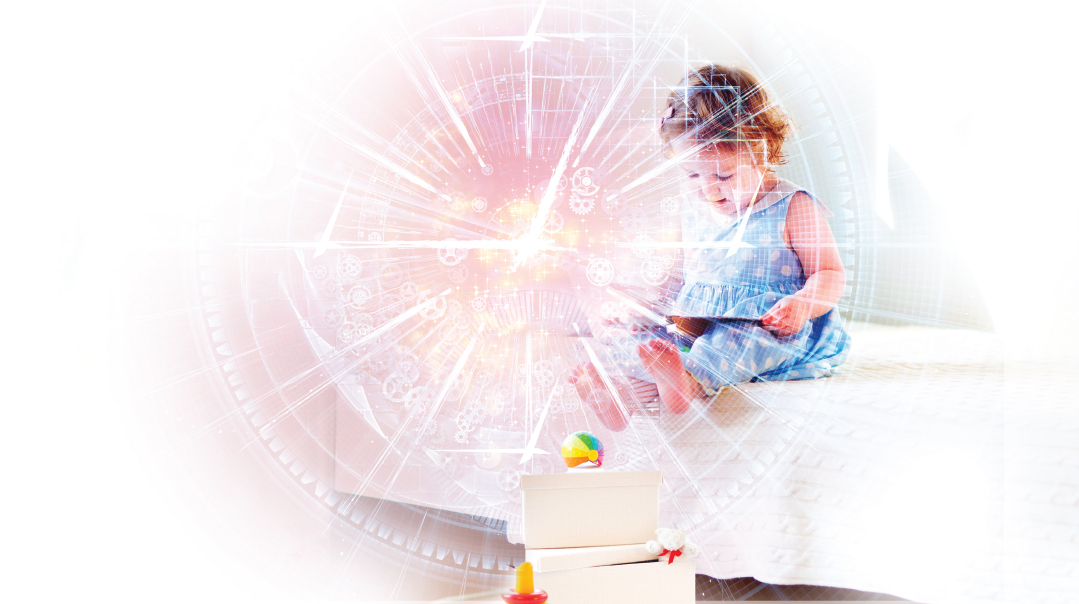 We strolled toward the playground, spring flowers fragrant in the air, blossoms carpeting the grass.
I'd brought just two of my girls along, not wanting to overwhelm the reunion with too much kiddie paraphernalia. After all, Melanie is a career woman with a PhD, and a lecturer. We'd been Partners in Torah as singles, and right now I wanted to be a fellow accomplished adult, not in Mommy mode.
Melanie had brought her two-and-a-half-year-old daughter, leaving her older son behind. She wore her usual boots and jeans, I wore my usual wig and skirt. We caught up on each other's lives while rambling along the muddy paths of a beautiful park.
Melanie's son Joseph was going into first grade, like my oldest. She'd chosen an exclusive, non-Jewish school for him. He'd been to a Jewish kindergarten though; she was happy he'd picked up so much about the chagim and knew songs like "Mah Tovu."
She was still teaching linguistics, lecturing on film, and writing a column on film for two Jewish cultural magazines. I filled her in on my work, my writing projects, and my music column in Mishpacha.
Somehow, though, our conversation was less adult than I'd expected.
Melanie's diaper bag was bigger than mine. At one point, she cheerfully reached in, pulled out a portable potty, and crouched down patiently while her daughter used it.
She explored the park together with her. Were those slugs? Of course we can pet that nice doggie — just ask the owner. And here are the hand wipes. Why are all these logs cut down? What happened to the trees that they became stumps? Can we take off shoes and socks and paddle in that stream?
Melanie chatted to me about the mom-and-baby activities she does together with her little one: nursery rhyme readings at the library, petting zoos and farms and storytelling. For her Joseph, age six, she was into children's book clubs, aquariums, interactive science museums, children's concerts, and character-themed parties.
Her kid-scheduled life overwhelmed me. I imagined her children's room, stocked with children's furniture, books, toy kitchen and dollhouses, surely a tent and a tunnel for imaginary play.
I watched my girls skipping ahead of us.
Of course, I do activities with my kids, and I try to offer them enrichment and education opportunities. But a lot of the time, I just kind of fit them in between my husband, life, job, and other stuff. Who has time to be so child-centered, visiting the library to attend literacy circles and nursery rhyme clubs?
Do my kids lose out because we don't buy children's telescopes and take them to themed nights at the observatory? Because I chose adult paint colors for their rooms and their beds are just beds, not Junior bunks with cozy desks and mini chairs underneath? Our trips and vacations and visits are everyone-centered, not built around the ball pit.
Melanie and I settled on a bench and chatted on, about work, travel, childcare, babysitters, carpooling — two worlds meeting each other. She produced her daughter's snack box with mini vegetables. I suddenly felt a twinge of guilt. We stood up and pushed the swings.
After warm goodbyes, I packed my girls into the car and drove home. I defended myself from the "accusation" of Melanie's eager, hands-on, all kiddie-kiddie approach versus my fit-your-kids-around-your-schedule approach.
For her, child raising is just for now. She's got her two kids, so it's very temporary, and she can spend a few years getting all into their lives and early education. But for us, it has to be more workable in the long term. It sometimes feels like we'll be busy with diapers and toilet training and Magna-Tiles and reading practice and boo-boos forever, and we have to run homes and work and fulfill many other obligations too, so the kids just kind of fit in.
Yet still. I hear from my mother and other wise women that these hectic, frenetic years do pass. It may seem like forever, but in the span of a lifetime, the years of sticky little hands clutching your skirt, markers streaked on clothing, and giggling peekaboo book sessions are just a flash of time.
I think of Melanie and I create those moments — Sunday afternoons spent teaching my little ones how to thread a needle, to ride a bike, to read aloud a funny poem, to dance to the music. I let them play with the challah dough, show them how to braid it. Laugh together at the waddling chickens and ducks in the farm.
I'll explore this world with them in any moment I can find — even if we're sitting on the family couch and not character-themed bean bags. My little ones, just for now.
(Originally featured in Family First, Issue 663)
Oops! We could not locate your form.
>