| Personal Accounts |
In the Mourning Light  
| July 22, 2020
Bereaved women share what gave them the strength and the courage to keep moving forward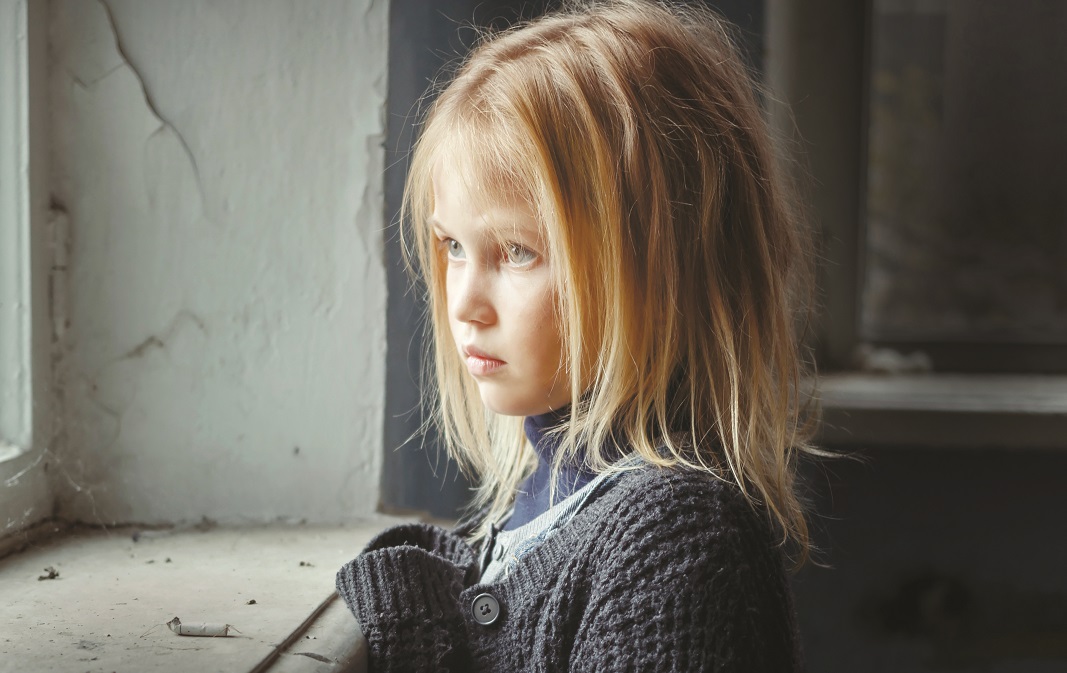 I

 let the process happen. 
There are no rules for grief other than that you need to let it happen, so I told myself I'd do whatever I needed to get through. If I wanted to cry, I cried. If I wanted to laugh, I laughed. If I wanted to look at photos, I looked at photos. If I wanted to forget for a bit, I forgot. You know what you need — but you have to pay attention to that voice.
Esther Kaplan, whose infant son passed away three years ago
I talk to her and I talk about her.
After my mother passed away, I used to sit on my bed and tell her about my day, vent about my siblings, or ask her for advice. Sometimes it worked — I'd feel comforted. And sometimes I would walk away thinking, Uch, why can't she answer me?
Now I talk to my son about her. When I first introduced him to his grandparents, I made sure to tell him about his other bubby — the one in Shamayim.
Liba, who was 6 when her mother passed away

I spoke to others who had been through something similar. 
At first, I had this idea that Hashem was out to get me — why else would He take away someone I loved? When I met other people who'd also lost parents, they helped me realize that there's a bigger purpose I can't see. I never would have thought that it was possible to be okay until I spoke to people who had already gotten there. One told me that it never stops hurting, but it stops occupying as much of your mind. It was good to know that it wouldn't always feel like such a heavy burden.
Chani, who was a teenager when she lost a parent
I became observant.
Our family was always traditional with a kosher-style home. After my mom passed from breast cancer, I went with my father and brother to shul when they said Kaddish. I met a new community there, I became involved in the shul, and eventually started keeping Shabbos and kosher. The grief didn't vanish, but Judaism gave me a way to rationalize and compartmentalize.
Leah Goldshmidt, who was 16 when her mother passed away
It wasn't allowed to be an excuse. 
My father said we couldn't be pity cases. He said we could cry and scream, but we had to pull ourselves together afterwards. We were allowed to need help, but we couldn't throw our lives away. It wasn't an excuse not to go to school, it wasn't an excuse not to do our homework, it wasn't an excuse to be mean. I've repeated it over the years, and people say the advice was a lifesaver for them, too. However hard it was for us to hear, my father was so smart to stress it.
Chaya, who was 7 when her mother passed away
I remind myself that Someone is in charge. 
My son passed away suddenly. I checked on him an hour after he went to bed, and he wasn't breathing. Because we live in Eretz Yisrael and it was Motzaei Yom Tov, our son was already buried by the time I spoke to my parents.
At times, it's hard not to feel any guilt when you experience loss. But there's no room for guilt. It's pure torture with no benefit. Sometimes I give myself pep talks saying, "Esther, you think you could have avoided it? Hashem is the one Who gives and takes life, not you."
There's a certain clarity that comes after. It can be something simple — a few days before my son passed away, I felt pressured to make a photo book. I compiled all the pictures of him and sent it to print. After he passed away, I was so grateful to realize that Hashem made sure we had a record of his beautiful life, because I wouldn't have been able to do it after he was niftar.
Esther Kaplan
I look through photos. 
After my brother's sudden petirah, my brother's sister-in-law printed full-page photos of my brother and had them bound. We passed the book around, over and over, at the shivah. I can't express how much it meant to our family, and how helpful it was to be able to share our memories and love with all those who came to the shivah.
Baila, whose older brother passed away when she was 32
I stopped focusing on what would have been. 
When we went to speak with Rabbi Yitzchok Ginsburgh, he kept repeating that, "No one lives for a minute longer or a minute shorter than Hashem destined." My daughter was never supposed to live for longer than three years, three months, and three days. She was never supposed to have a bas mitzvah or marry and have children of her own. When I knew she lived her allotted time, I stopped getting crushed by the disappointment of things that were never meant to be.
Hindel Swerdlov, whose daughter passed away in a car accident 11 years ago 
Our father pulled himself up by the bootstraps. 
Only once I married did I realize how much my father lived through, losing his wife and watching his young children lose their mother. After it dawned on me, I asked him how he survived. He said that, in truth, he doesn't know — Hashem just helped. He told me he met a man in shul a few weeks after our mother passed away. The man said that he wanted to share what he wished someone told him when he was going through something similar:
There are two choices — and my father is justified in making either one. If he felt like he just couldn't take anymore and wanted to give up, Hashem would still take care of his family. We'd be okay. The other choice was for my father to pull himself up by his bootstraps and continue going. When my father finished the story, he looked at me in a way only a parent who'd sacrificed so much can, and said, "I hope you know which choice I made."
Chaya
I tried something new. 
When I was 41 and my husband was 44, we went away for Shabbos. I was nursing my baby in our room when people started pounding on the door. I walked to the lobby to see paramedics working on my husband. Before we could even make it to the hospital, he'd passed away from a heart attack.
It was traumatic. We were on a vacation! It was supposed to be fun! After he passed away, my sense of self changed. You never imagine that "widows" will include you… I'd been a wife for so long. Who was I without him?
When I did things he and I had done together, I felt the loss tremendously. I found I was happier when I did new things, ones I'd never done with him. For example, when I went to Eretz Yisrael for the first time, it was sad — but I was also able to have a good time because it was a fresh experience. I took writing classes (which led to a book, A Widow's Tale, Simcha Media Group, 2006). New experiences were less painful because I wasn't repeating the experience without my husband.
Leah Kreigler, who lost her first husband 27 years ago

I reach out to her friends.
One of the hardest things is the idea that you'll never have new experiences with the person, but it isn't true. I was once sorting through the basement of my childhood home and found a box with some of my mother's old things — school books, letters to friends, journals, her wedding planner. As I went through her belongings, I had experiences with my mother. I now love bumping into people who knew her because I know they can tell me something new.
Leah Goldshmidt
We bought a piano. 
My parents planned to buy a piano, but my mother passed away before they had a chance. The day after the shloshim ended, my father went to the music store and bought a piano. He told us that we were living through something terrible, and we would never forget Mommy, but this would still be a house filled with music, joy, and singing. Then he signed us all up for piano lessons.
Chaya
I remember that Torah gives us meaning. 
During the shivah someone told me that there were two things I needed — time and faith. Those would help me live with my loss. Emunah and bitachon are knowing that things are the way they are meant to be. This is Hashem's choice. And just as it's all goodness in the spiritual world, it's actually all goodness here, too, even if I don't see it.
I met a non-Jewish woman who also lost a child, and I shared some of Torah's views on the purpose of life and death. Afterward she said that she felt so validated because — without believing there's a bigger picture — she felt like her son's short life was in vain. There was meaning, she realized, and that helped her start healing.
Hindel Swerdlov
I validate my pain. 
Grief is not linear. There can be a delayed start, and it will be a part of you forever. When I feel an intense wave of grief, I'll validate it. I feel it spread through my chest and I try to hold it, as painful as it is. I don't try to fight it or make it look different from what it is. If there are upcoming days I know will be triggering, like any life-cycle event I'd want my mother and sister to be a part of, I recognize it. I say, "This day is coming up," or, "I wish I could talk to my mom." And then, if I'm sad, I'm sad, and if I'm okay, I'm okay.
Abby Delouya, who lost both her mother and sister
We send up care packages. 
My relative told me the story of a broken man who went to the Lubavitcher Rebbe after losing his only child. When he told the Rebbe that he was struggling to go on, the Rebbe asked him, "If the only way you could communicate with your child was by sending care packages, would you send anything?" The man said, of course, he would send whatever was possible. The man had that option, the Rebbe explained. He could connect by sending packages of good deeds.
Years after I heard the story, I was at a Shabbaton for people who lost parents. A girl told the rabbis that she hates when people write "l'illui nishmas" on everything. She didn't want the reminders! The rav told her to look at all these "l'illui nishmas" programs as care packages for her father. Afterward she told me it changed everything for her. Suddenly, every reminder was also a comfort.
Chaya
I remind myself that she's here.
When I was getting married, I kept thinking how unfair it was that my mother wasn't there. Then I reminded myself that her neshamah is always with me. She could see that I found someone amazing to marry, she could see I was happy, she could see I looked beautiful in my white dress. I remembered that, up in Shamayim, my mother could dance at my wedding, too.
Liba
I named my children for them. 
Recently, we were blessed with our first girl, named for my mother. I was nervous beforehand. Would it make me sad every time I called her name? But the only thing that makes me sad is knowing my mother and sister would have loved to play an active role in my children's lives. I'm grateful to know that we created a profound generational link to them, both through their names and by passing on their memories.
Abby Delouya
We opened a library. 
When Shula passed away, we wrote a Sefer Torah, but we wanted to do more. Three years later, when we finally had the mental capacity to organize all the details, we opened "Shula's Library" in Yerushalayim, inspired by the Levi Yitzchak Library that the Wolowik family started in the Five Towns. We believe that "vehachai yiten el libo," it's up to the living to give life force to the deceased's neshamah by doing something in their memory. The library started with 400 Jewish books, and now we have 4,000. I watch kids come to take out books, and each time I'm happy because I know that my daughter's soul is on fire again.
Hindel Swerdlov
I thought of grief as a tribute. 
Losing a sibling leaves too big a hole to ever patch. There's no escaping the grief, no getting away from it. Dr. Blumenthal spoke with my family after my brother's passing, and one thing he told us really stuck with me: "Don't run away from grief. Your brother deserves the attention and emotions."
That reframed things for me. Instead my grief being something negative, it was a tribute to my brother. It's a way I can mark and strengthen our relationship.
Baila
Young children say Yizkor, too.
I dreaded going to shul for Yizkor because, when I was really young, a lady once tried kicking me out of the shul. I froze until someone told her I was supposed to be there. Years later, when I was married with kids of my own, I saw someone tell off a young girl who stayed in shul. All the rage from years before came back, and I let the woman know exactly what I thought. I shouted something like, "Do you think she wants to be here?!" The woman felt horrible and apologized. She hadn't realized that young kids say Yizkor, too.
Chaya
Don't capitalize on my pain. 
During a candle-lighting ceremony at the end of camp, a counselor asked if I would share something about my mother. I remember thinking that I was happy to talk — but why did it need to be about her? I have other things to share, too. Just because it was an emotional time when everyone wanted to cry, did I have to talk about my mother passing away?
Liba
Reach out even if it's hard. 
I remember all the people who called me during shivah — and I also remember all the people who didn't. They probably didn't know what to say, but I wish they would have called anyway. Even when you don't have the words, everyone wants to feel like someone cares.
Esther Kaplan
Invite dialogue. 
Finding the right sensitivity is a difficult balance. On the one hand, the play-by-play of how much fun you had when you got together with your sisters and mother may make me sad. At the same time, I don't want my friends to think that they can't share.
I appreciate when people bring me into the conversation. Tell me about your fun plans and then leave space for me to share as well. Ask things like, "Did you used to go out with your sister a lot?"
My mother and sister are gone, but I have decades of special memories too. When people invite you into the conversation, it doesn't feel as isolating. At the beginning it may be harder to talk, but at some point most people welcome the opportunity to share the beautiful parts of the people they lost. Give room for that. Please, share what you want, and invite me to join too.
Abby Delouya
Allow children to be more than just "the kid who lost a parent." 
When I lost my mother, I understood that there's "the girl with the pink bow" and me, "the girl who lost her mother." But I didn't want it to define me. Even when teachers offered for me to take tests late, I insisted on taking them on time. Don't single me out just because I lost my mother!
It's important to be sensitive, but it's also possible to overdo it. When I was a teacher, I overheard the principal talking to a girl whose mother had passed away. The girl was crying because others were talking about it.
Afterward, I told the principal that I'd also lost my mother at a young age, and what I learned was that losing a parent will always be a big part of her life. You can't take that factor away, but you can build her up in every other area so her loss is not the only thing in her life.
Liba
Relabel the invitations. 
You know what every child who lost a parent wants? They want to be like every other kid. They don't want people to look at them and say, "Oh, the poor orphan." That was my nightmare. I was scared of every mother-daughter tea because I stuck out. Even when the school wrote, "For mothers and grandmothers," I felt secondary. I wish the invites would have said "for all the special women in your life" instead.
Chaya
Allow some moments to just be. 
If someone is in a perfectly-okay mood, there's no reason to bring up the loss. When I bought a new car, a lovely person said, "Oh, I wish your husband would be alive to see this." They could have said, "Mazal tov on the new car" instead. It may seem like harmless chatter, but for someone who is mourning, it's not. People don't forget their loss; there's no need to remind them.
Leah Kreigler
Please think of me. 
When you lose someone, your world turns upside down. Then shivah ends, and you go back, still reeling, to a world that's moved on — or that never knew about your loss to begin with. It meant so much to me when friends sent texts and emails saying they were thinking about us.
Now that I've been on the receiving end of this kindness, I try to do the same for others. A friend said she now logs her friends' important events like yahrtzeits or big medical tests in her calendar so that she remembers to reach out to them on their difficult days.
Baila
Understanding the Mourning Script
"Every culture has a script to grieving," says psychologist Dr. Norman N. Blumenthal, director of OHEL's crisis and bereavement center and adjunct professor at Yeshiva University. "Having prescribed ways to conduct yourself — especially at a time when your head is spinning — is important."
With death during the coronavirus, however, aveilim are doing without valuable parts of the grief process. "There are many aspects that were significantly compromised. Part of that is kevod acharon, the capacity to have a respectable funeral with hespedim and a kevurah. At most burials there was barely a minyan, if that. Some people had to wait a few days to be buried and there were others interred on the condition that the meis would be exhumed as soon as it's possible to go to Eretz Yisrael."
On top of that, many people passed away alone, their families didn't have a chance to say goodbye. One of the effects Dr. Blumenthal hadn't expected is how difficult it was for aveilim when shivah ended. "Usually you get up from the low chair, walk around the block if you have that tradition, take a shower, and go back to work or school. Going back to your life is an important part of transitioning, but these mourners were deprived of that because of the quarantine."
Other aspects of coronavirus-era grief are challenging as well. Unfortunately, many people were gravely ill, and, fortunately, some of them recovered. "There was a lot of celebration when these people came home — understandably, of course — but for those whose loved ones didn't come home, it was very painful for them to see."
For Dr. Blumenthal and his team, a main focus in their current work is validating the people's difficulties. "People don't need solutions or for you to explain why it's not so bad. All we can do is commiserate that, yes, they've been deprived of a valid part of the grieving process."
As far as the Jewish script to grief, shivah plays a role in shifting the relationship. A relationship doesn't end when someone dies, although it does change from being face-to-face to being one of memories. "Not that Chazal needs my endorsement," says Dr. Blumenthal, "but that's what makes shivah so brilliant. It helps launch that process. You talk about the person's life and help the aveilim shift that relationship."
"I tell people that the criteria for having done nichum aveilim properly is that when you leave, you should know more about the person who passed away than you did when you walked in." Just by sitting and listening, visitors can help aveilim shift from a tangible relationship to an internal one.
"When young children lose a parent, I tell them that when they meet their spouse, b'ezras Hashem, they'll still introduce them to their parent. My wife's mother passed away before I met her, but I can sit here for an hour and tell you all about her. That's important because we defy death by keeping the relationship alive."
And, Dr. Blumenthal stresses, this can continue long after the shivah ends. "The next time you bump into the person, you can ask about their loved one. In fact, this is more important after the shivah ends because right when it happens, everyone remembers, but as time goes on…"
These conversations are particularly valuable when someone loses a child, Rachmana litzlan, because there are no descendants, and it's important to the parents that their child's memory is preserved. "When you let them know you still care and remember years later, it's a tremendous nechamah for them," Dr. Blumenthal says. "Definitely don't avoid anyone just because you don't know what to say."
The line between bringing comfort and pain can be a hard one to define. As a general rule, instead of saying things like "I wish he were here" or "How sad that she's missing this," — comments that focus on the loss — steer the conversation toward positive memories with comments like, "Remember the time when…?"
For the mourners themselves, Dr. Blumenthal suggests letting yourself cry. "When we see people in pain, our impulse is to relieve it," he explains, "but the paradox of nechamah is that people need to go through pain to reach the comfort."
Tears from pain contain proteins that the body releases as a way to fight stress, so crying relieves some of the pain, explains Dr. Blumenthal.
"One man told me that after he lost a child, the most comforting visit was from an old chavrusa who drove for four hours, sat down and cried for ten minutes, then said 'HaMakom' and left."
Many people are surprised by the ups and downs of grief. "Logic would dictate that when it first happens, you're terribly upset, and then it gets better, but it doesn't work that way.
"There are so many parts to grief that Hashem gives it to us in bite-sized portions," Dr. Blumenthal explains. "Be prepared that it will come and go. There's a concept of nechamah, and it will happen, but nechamah doesn't mean getting over it. Nechamah means that you handle it better, not that you forgot —to suggest that you can lose a loved one and then move on completely trivializes the relationship you had when the person was alive."
There's loneliness in any suffering. Eichah talks about "Im yesh machov kemachovi — is there any pain like my pain?" because no two people will experience loss the same way. "You may have people who can understand some aspects, but it will only resonate so far because it's an individual experience, based on each person and their unique connection with the person they lost." Even siblings in the same situation will feel lonely because each had their own relationship with their parent. It's a difficulty most don't anticipate.
It's not uncommon for people to struggle with their new position after loss. How can I dance at a wedding when someone I love passed away? An orphaned child may hesitate to engage in even minor or normal misconduct in order not to upset the surviving parent. "It's an interesting thing," says Dr. Blumenthal, "because during their last minutes, people often have a consistent message for their families: Go on living. It's what they truly want for us when they leave this world."
When someone is still struggling, Dr. Blumenthal will ask, "What do you think your loved one wants you to do?" a question that he says is especially valid because we believe that those who pass live on in some capacity. We know that they're still here and that what they would want still has meaning. "We know that they would want us to go on living. I tell kids that they can still do kid stuff. They can misbehave, fight with their siblings, and demand ice cream before dinner. No one has to be an angel to compensate for someone's death."
The latter touches on a fine point, because when children experience something of such great magnitude, there's a difference between being forgiving and not allowing it to derail their lives. "Most people who lost a parent at a young age remember the one person who said, 'No more excuses.' Most kids were horrified at the time. But looking back, most are eternally grateful because without some structure it's easy to become a professional orphan."
"There's a difference between being affected and being damaged," Dr. Blumenthal emphasizes. When he teaches bereavement in college or to other clinicians, he illustrates this point by pulling up a slide with about 30 world leaders — Napoleon Bonaparte, Alexander the Great, Barack Obama, Theodore Roosevelt, Nikita Khrushchev, and, l'havdil, Yosef Hatzaddik. "What all these people have in common is that they lost a parent at a young age. It definitely does something to people, but they can still be okay, and more than that — they can still be exceptional people, perhaps even because of it."
(Originally featured in Family First, Issue 702)
Oops! We could not locate your form.
>