| Perspective |
Lessons from Sleepaway Camp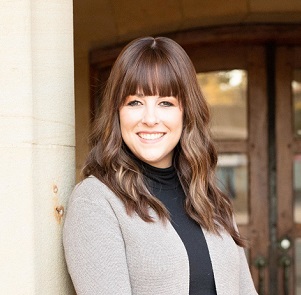 | August 21, 2019
We can bring the spirit of summer into the school year, and the power of camp to our everyday interactions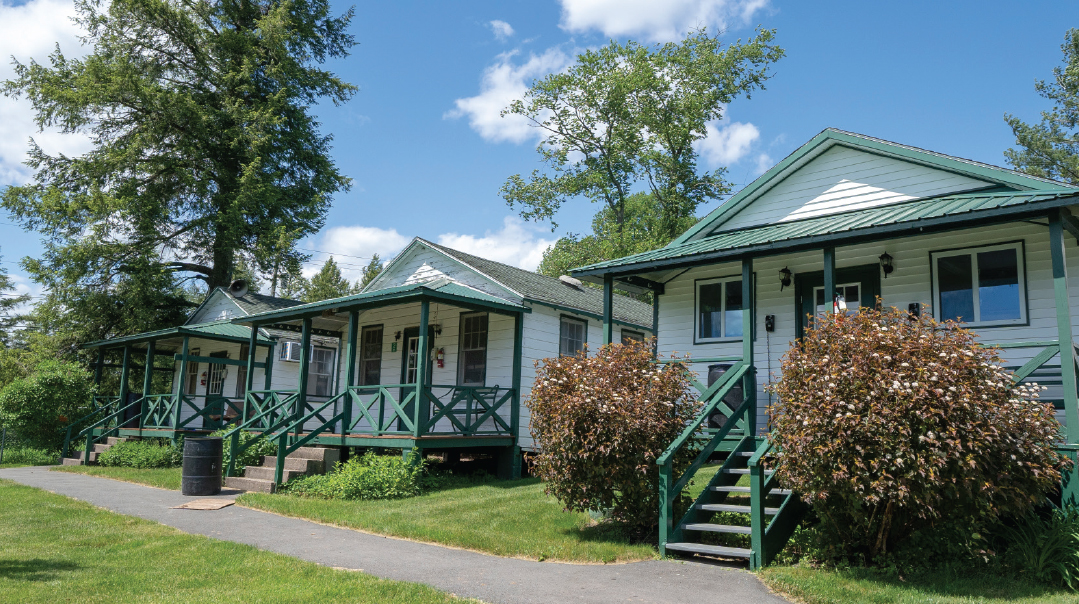 My daughter came back from sleepaway camp with the usual: dirty laundry, half-eaten snacks, and a yearbook of memories. But this year, she came home with something she'd never previously experienced so powerfully: inspiration. And a commitment to sustain the growth she had experienced over the past month, thanks to the guidance of the counselors and staff at Camp Agudah Toronto.
As an educator, I found it amazing to witness the power of informal Jewish education. My daughter's desire to grow was jump-started not in a classroom, but in a cabin.
What are they doing right? What can we learn from summer camp that we can bottle and bring back to our classrooms and homes?
Every year, the girls in my daughter's camp bring home a professional recording of the season's songs. The counselors and staff write, arrange, and sing the songs, and it's always impressive. These high-quality recordings are a beautiful example of the ways our Bais Yaakov girls utilize and express their talent, individuality, and spunk.
One song this year struck me. It was written and sung by a junior staff member who's still in high school. The song is set to Yehuda's "Lechu Neranina." The lyrics reflected the maturity of a growth attained in seminary, yet they spoke to my daughter's experience, a budding journey ignited at camp the summer before ninth grade.
The last verse goes as follows: Two paths in front of me that I can take / One for my future and one for today / Thinking ahead will be better for me / I choose the one I cannot see.
Teachers and parents can tell teens all they want about the importance of this or the requirement to do that, but ultimately, teenagers need to own their growth processes and forge their individual personal journeys. Teachers and parents can model, teach, and facilitate. But sometimes it takes a completely different experience in a new environment and in an informal way to kick-start the journey and inspire young people to grow. As my daughter's camp song puts it:
All of the lessons we learned these past weeks / How am I going to keep everything? / …I know I can withstand each day / I believe in myself, I have made it this far / Agudah, you led us to be who we are.
Sleepaway camp provides educational experiences through the back door. It's chock full of things done right to facilitate growth and inspiration. The growth that ensues is due to a combination of effective elements that create one holistic experience. The learning is not curriculum-based but community-based; the informal education that takes place in camp literally creates community. Counselors and staff are, in fact, informal Jewish educators who create a strong sense of culture with the personal growth and engaging experiences of campers as central goals.
In sleepaway camp, there are no formal teachers. Instead, campers are under the care of counselors who are only a few years older than they are — but are role models for the kinds of young adults that campers want to become. Staff members right out of seminary lead discussion groups and learning sessions; because they're young, what they say is relatable and relevant to the campers. Campers also are exposed to peers from other cities and schools. These peers can serve as role models in their observance of Yiddishkeit and have the potential to create a sense of positive peer pressure.
Singing is an integral part of the camp experience, particularly on Shabbos. Singing zemiros and other Jewish songs together deepens one's connection to Yiddishkeit. Singing camp songs strengthens campers' identification with their camp, creates a camp culture, and promotes a feeling of shared experiences. This emotional component of summer camp is an example of affective education, which speaks to beliefs and feelings and is a crucial factor in developing socio-emotional skills.
All of this is education because learning takes place. Yet it is experiential and informal — the kind of learning that can take place anywhere and anytime. It can take place during a discussion with a counselor or a DMC with a bunkmate. It can take place during Color War as campers take on leadership positions. It can take place in the bunk house or on the field, where campers have opportunities to manage conflict.
Considering all those educational treasures afforded by the camp experience, you might wonder: Can't our schools formally educate and informally educate at the same time? Can't they provide the same kind of inspiration and motivation for our children?
The primary goal of formal education is to transmit knowledge and skills, whereas the goal of informal education is to facilitate experiences. Schools, indeed, can do both. Our schools generally recognize the importance of informal education and provide students with shabbatons, oneg events, class trips, and student-led committees. And many schools do integrate aspects of informal learning in the classroom, creating student-centered classrooms and incorporating experiential learning into the curriculum.
Informal Jewish education outside of school does not need to compete with formal education but rather work side by side together to achieve the same goals. But only in sleepaway camp can my children benefit from the power of informal education in such a holistic and immersive way.
So while sleepaway camp does come with a hefty price tag, and I usually bemoan material expectations and norms that create societal pressure, I think our children benefit tremendously from their experiences at camp. It's an experience with high spiritual and communal value. School and camp together round out the educational experience I want my children to have.
Will the kids be all right without it if, for whatever reason, they don't have the opportunity to go to sleepaway? Yes, of course. Will they gain from other summer experiences, be it running their own camps, spending more time with family, working, or creatively figuring ways to beat boredom? Absolutely.
Whether our kids attend camp or not, we can all tap the potency of informal education and apply its principles in our schools and in our homes. Here are four main takeaways:
Informal learning can happen anywhere. Learning is not limited to a school building. The world is your classroom. Wherever you find yourself, take advantage of opportunities to teach your children.
Informal learning is spontaneous. Learning happens any time. Don't underestimate the power of shared conversations about topics or situations that come up at any time or any place.
Informal learning is experiential. Children learn behaviors, skills and values through their interactions with us. Find ways to show, not tell.
Informal learning is relationship-based. The "teacher" is someone who cares — and has more experience than the learner. From a camp counselor to a parent to an invested teacher, the relationship aspect of the learning experience is what makes informal education so effective.
As we bid grateful goodbyes to our summer camps, we can keep the learning going. We can bring the spirit of summer into the school year, and the power of camp to our everyday interactions.
Originally featured in Mishpacha, Issue 774. Alexandra Fleksher is an educator, a published writer on Jewish contemporary issues, and an active member of her Jewish community in Cleveland, Ohio.
Oops! We could not locate your form.
>