| Corona Crisis |
Human Tragedy Unfolds in New York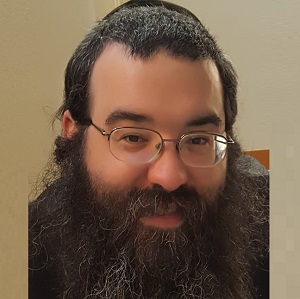 | April 1, 2020
Community in trauma as corona wave breaks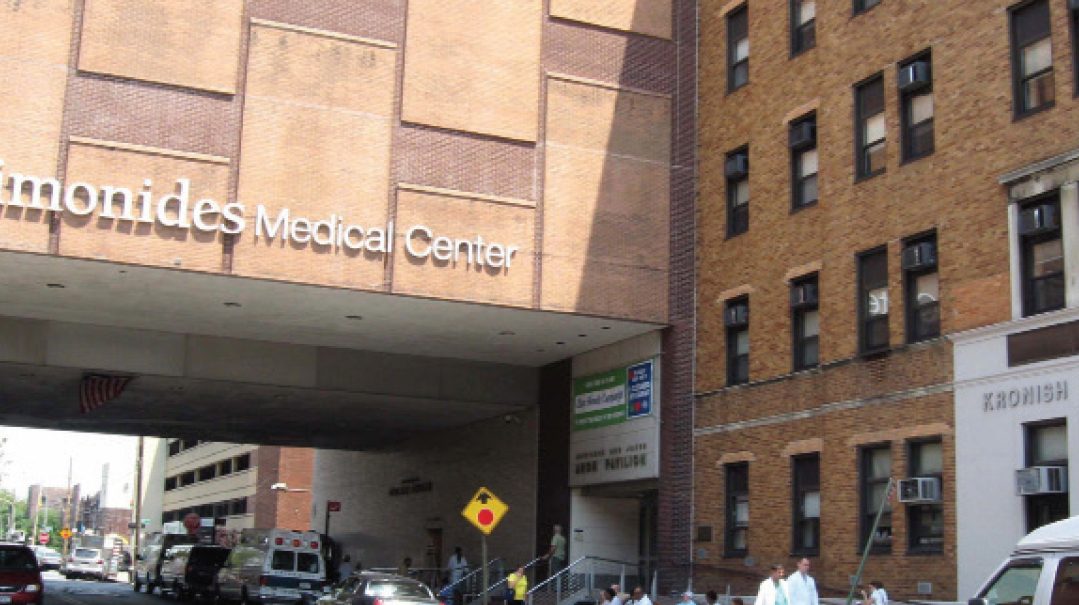 New York is known as the city that never sleeps, but these days life in the big city is somewhere between a total standstill and the netherworld. Every few days another plea for tefillos arrives for a frum Jew with the coronavirus; yet another announces the sad news of a man who died just days after contracting the virus; that's followed by a report of chaos in the hospitals, where doctors and nurses scramble to treat the sick. Meanwhile, in thousands of homes, entire families remain inside, not leaving for anything but the most basic essentials.
In New York, the state hardest hit by the pandemic, 782 people have died and a little more than 53,000 have been infected as of this writing. In fact, the Tristate area of New York, New Jersey, and Connecticut accounts for more than half of the total coronavirus cases in the United States. On Sunday, to help staunch the spread of the disease, President Trump called on residents to suspend all nonessential travel for 14 days.
In the City, the epicenter of the virus is in Queens (with about 9,000 cases), but Brooklyn (about 7,000 cases) is not far behind. The horrible sight of refrigerator trucks parked alongside hospitals speaks to the unspeakable scenario facing the city. Hatzolah reports a call "every three minutes" and the 911 emergency hotline has broken all-time records. Chevros kaddisha have so many taharos to perform that they are postponing funerals for the following day.
Jewish men of great stature are dying and not receiving a customary burial or shiva attended by waves of well wishers. A gadol such as Rav Yisroel Plutchok zatzal, the rosh yeshiva of Derech Chaim, Boro Park's largest Litvish-style yeshiva, died on Thursday. His levayah was that night, but the thousands of talmidim he built up over a 36-year career were forced to participate via the Zoom app or telephone. The list of rabbanim and roshei yeshivah on respirators is in the double digits.
Maimonides Medical Center, Boro Park's hospital, is on a desperate quest to double its bed occupancy from 800 to 1,600. It has raided its oncology and birthing wards, erected massive tents outside its 10th Avenue location, and is renting nearby buildings. There are also reports that it is rationing care and not treating elderly patients.
"Guys, I implore you all," wrote a nurse at Maimonides in a WhatsApp post that I confirmed as authentic, "we are watching people die left and right. Rabbis, loved ones — people who were totally fine until now [are] coming in and spiraling quickly. Families calling, begging someone to go say Vidui or Shema. ... Words cannot describe what is happening. Healthcare workers are getting traumatized."
One Hatzolah branch, in Union County, New Jersey, was forced to close after so many members got sick. Even a livestreamed event featuring badchan Yankel Miller meant to cheer people up in these dismal days was itself canceled after the badchan got sick. Gov. Andrew Cuomo is warning that the peak of the pandemic is still weeks away. Hashem yerachem.
The virus is stealing lives unpredictably. Young people with no underlying conditions are becoming ill and, in some cases, dying. A mother of 11 children passed away this past Shabbos, days after her 39-year-old husband was niftar on Thursday. Heartrending pictures of his young children bidding him farewell at the levayah underscore the utter human tragedy this is inflicting.
"Calls are coming in galore, double or triple what they normally come in," one member of the Boro Park Hatzolah told me. "And this is besides for all the people who don't call because they are scared to go into the hospital. It's a war zone."
"We implore everyone," he added, "stay home."



Along with the Virus, Hate
The coronavirus, as all calamities do, has brought out its share of hate and anti-Semitism. Haters have seized on false statistics or news stories to claim that Jews don't heed social distancing guidelines or are infected at a higher rate than other communities. Hate chatter is up on Facebook.
A chassidishe man who went to an auto dealership in upstate New York last Tuesday was denied service because "you're spreading the virus." The victim recorded the interaction and posted it on social media. The dealership, Johnstons Toyota in New Hampton, responded by linking to a JTA article reporting that the Satmar rebbe of Kiryas Joel had tested positive for the virus, insinuating that Jews are at a greater risk.
On Friday, state Attorney General Letitia James's office sent the auto dealer a "cease and desist" order, warning him that if the bigotry recurs the dealership may be shut down. Elan Carr, the State Department's anti-Semitism czar, has also taken an interest in the case, according to sources.
In Rockland County, Executive Ed Day has not changed his spots, twice calling on police to break up gatherings in frum neighborhoods that turned out to be legal. His Orange County counterpart, Steve Neuhaus, tried to get Palm Tree, formerly known as Kiryas Joel, to be declared a coronavirus "cluster" that would see it quarantined. Cuomo refused when it was revealed that the number of cases in Palm Tree is no higher than elsewhere in the state.
Cuomo's blanket order overturning all orders by local municipalities was also used against the town of Fallsburg, which hosts dozens of Jewish bungalow colonies and camps each summer. Supervisor Steve Vegliante, whose City Hall has tried in the past to limit the growth of Jewish communities in the area, said he was indefinitely voiding all certificates of occupancy, the crucial document allowing developments to open, because he didn't have an adequate number of inspectors. Cuomo's health department on Friday issued a memo canceling the order.
An online petition calling for "the Lakewood Community" to shut down because "the religious community of Lakewood, New Jersey are NOT following Governor Murphy's demands" attracted 7,500 signatures. It was pulled after a reporter contacted the host for comment.
But the most vicious attacks have been in Monsey. Day, who was once sued by a member of his administration for allegedly ordering him to try to "limit the growth" of the Orthodox community, struck out both times he tried breaking up what he termed "criminal" gatherings. Once it turned out to be a chasunah below the permissible 50 people, and another it was a food distribution by the local Satmar yeshivah.
Just days earlier, Day called police to break up a wedding in Monsey that appeared to host more than the maximum 50 people, which he estimated based on how many cars were parked outside. In a Facebook post of his own, Ramapo Police Chief Brad Weidel said that there were fewer than 50 people at the wedding; he attributed the cars to a non-Jewish event taking place across the street.
Yehuda Zorger, who has monitored hatred against the Jewish community in Rockland for the past few years, said that even for Day, the false allegations were shocking.
"You would think that during a time of crisis," said Zorger, whom Day colorfully termed "a sorry excuse for a man" last week, "he wouldn't be trying to score political points on our backs. But I guess that that's not shocking."
(Originally featured in Mishpacha, Issue 805)
Oops! We could not locate your form.
>