| Corona Crisis |
Opening Debate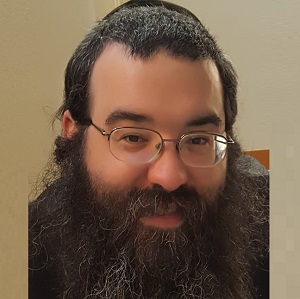 | May 20, 2020
In cubicles and home offices, dozens of committees have been meeting via computer as they plot the reopening of cities, and in New York and New Jersey, Orthodox members of these panels are advocating for the needs of their communities as well. Will we see a change in policy regarding weddings, camps, shuls, schools and yeshivos?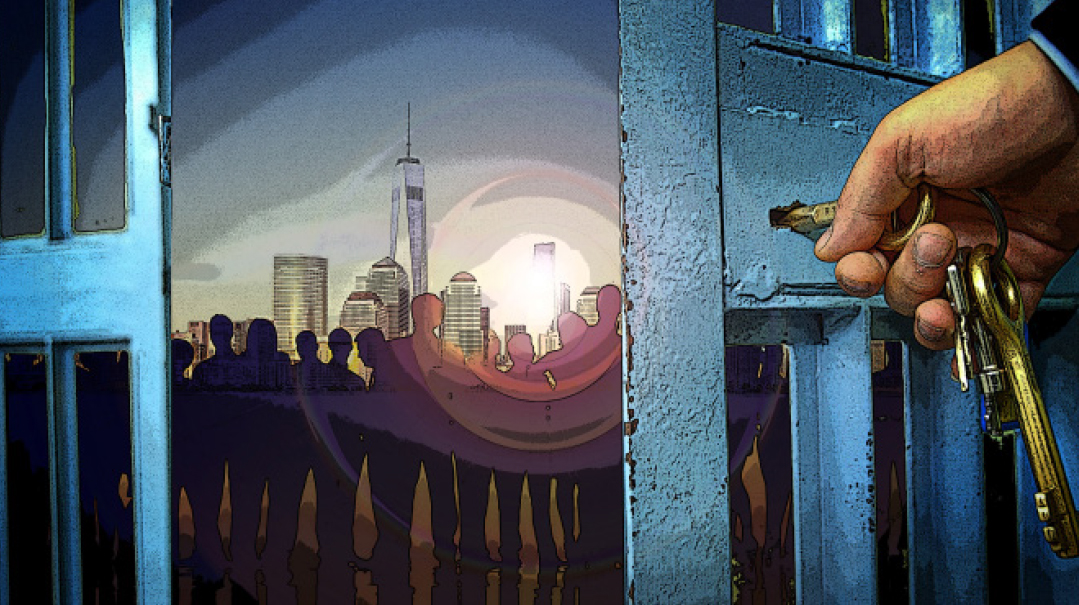 It crept up upon the world months ago as rumors of a frightful disease in far-off China, then rapidly metastasized into a full-blown calamity that visited virtually every metropolis across the globe. The novel coronavirus has killed more than 300,000, wiped out entire economies, and locked millions inside their homes. New York was particularly hard-hit, with nearly a thousand deaths a day. Now, though, with the numbers drastically down — Friday saw 132 victims — and several countries around the world beginning to ease their lockdown regulations, the next phase is looming.
Actually, the reopening of New York and New Jersey is more than looming; it is being heavily pushed by a variety of groups. Industry wants to get people shopping again. The political right wants to get people back to work. Religious groups want to reopen shuls and houses of worship. Nonprofits want to begin fundraising so they can cover the costly upsurge in those seeking social services. Parents want kids in school, and they want to know what will happen this summer.
Most of all, people are frustrated by the lack of transparency. They seek clarity in what the government plans next. How long will distancing laws be in effect? When can shuls open? Will there be summer camp? Day camp?

"We're not getting the kind of clear guidance from the government that we need," acknowledged Rabbi Chaim Dovid Zwiebel, the executive vice president of Agudath Israel of America.
In cubicles and home offices, dozens of committees and panels have been meeting via Zoom or WebEx as they plot the reopening of cities and states that are no longer being actively devastated by COVID-19. These panels typically count between 25 and 45 members, will meet weekly until the area is fully reopened, and depending on their area, have more or less power to actually make policy.
In New Jersey, for example, Governor Phil Murphy set up a committee to help reopen the state, as well as several subpanels. The main committee, of which the director of the state's Agudath Israel office, Avi Schnall, is a member, will be formulating actual policy that will be implemented by the government.

"We're not going to be his voice to the community, we're going to be the community's voice to him," Rabbi Schnall said, referring to the governor.
In New York City, Mayor Bill de Blasio set up panels for each of ten sectors to help guide him as the city emerges from the virus. On the state level, Gov. Andrew Cuomo is not taking orders from anyone; he issued a list of seven metrics that must be met for each of the state's ten regions to ease lockdown regulations. Five regions have already met the criteria, while the other five, including New York City, still have a way to go.
The two most important of the seven criteria include a two-week decline in hospitalization and death rates. The rates are calculated over a three-day average, not every day, to circumvent single-day blips. Alternatively, the regions can satisfy this metric if the daily increase in hospitalizations is below fifteen for two weeks straight, or below five deaths.
Other metrics require the region to see fewer than two new hospitalizations per 100,000 residents, at least thirty percent of their hospital and ICU beds available, and conduct thirty tests per 1,000 residents each month. Each region must also appoint enough contact tracers, the term for illness detectives who research the interactions of those diagnosed with the virus.
Regardless of when a region is allowed to "open," face masks will be common and social distancing will be required in public places. The traditional minyan, tish or chasunah, if rules are observed correctly, will look distinctly different than in the pre-COVID era.
Both de Blasio's and Murphy's groups include Orthodox members. I spoke to most of them about their expectations, why they feel they were selected to join the panels and how they intend to utilize the opportunity to bring community issues to authorities' attention.
Panels and Promises
The formation of the councils was greeted by the city's media with a yawn. "Is there anyone not on some advisory panel these days?" wondered Chalkbeat, a website that reports on education news. Several of the panelists also said that the feeling was that the mayor wants them to explain his policies to their communities, rather than create the policies in the first place.
"The mayor wants us to carry his water," one of them said. But he has his own plans: "I'm hoping to use the meetings to bring up issues that our community needs — opening shuls, for example."
And that sentiment seems true for all the Orthodox representatives named to the panels. They're realistic about the limitations of their roles, but also determined to articulate the priorities of the Orthodox Jewish community to the decision-makers during a very tense time.
Arguably the most critical panel for New York's Orthodox community is the education panel, which will be advising on reopening schools, including yeshivos. There has been much talk about starting classes in private homes under conditions that allow for social distancing, and indeed "underground" yeshivos have cropped up in many areas already. But Rabbi Zwiebel, a member of the committee, said he doubted official permission would be granted before public schools opened.
"I think this taskforce will result in a quicker opening of our yeshivos," Rabbi Zwiebel said. "Richard Carranza, the city's education chancellor who led the meeting, said they will decide on whether and how schools will reopen in September in the next couple of weeks. But I'm very pessimistic about this."
Carranza emphasized on the call that public schools would need to reduce students by two-thirds. Rabbi Zwiebel predicted that yeshivas, with their larger class sizes and smaller rooms, would have to reduce by a lot more than that.
"But one thing I found very encouraging," Rabbi Zwiebel said, "was when Carranza said he was committed to helping all students, even those in the religious and independent schools. And he said it a few times unprompted."

"My message will be," said David Greenfield, the CEO of the Met Council and a member of de Blasio's social services and nonprofits panel, "whatever you promise you need to keep. Social service agencies were promised funding by the city before the whole coronavirus began and we spent a lot of money these past few weeks relying on that funding."
Rabbi Boruch Ber Bender, whose Achiezer resource center was credited with saving many lives in the Five Towns during the virus's worst days, was one of three frum Jews named to the faith-based council, which will govern opening shuls and religious centers. A son of Rav Yaakov Bender, the Rosh Yeshivah of Darchei Torah in Far Rockaway, he said he joined after asking his rav.
"The only reason I said yes was because I asked daas Torah," he said, "and they said that if you could have an impact on helping open up the city, then go ahead."
"Our message," added Rabbi Mendy Mirocznik, the president of the Council of Jewish Organizations of Staten Island and another member of the faith-based panel, "will be that our davening is much different than in the non-Jewish community. No other group has Shabbos, where you can't cook food or turn a light on. So once we have a policy that is implemented with respect to all, then we'll follow it. By us, the shul or shtiebel carries a sense of community more than any other community. I hope to convey that at the meetings."
The third Torah-observant member of the faith-based committee, Rabbi Moshe Duvid Niederman of Williamsburg's United Jewish Organizations, said that when the mayor joined the call during the first meeting, most of the members stressed their need for funding. He was hopeful he could help turn the focus on reopening shuls as soon as it was safe to do so.
"Of course I also need funding," Rabbi Niederman said. "But the most important thing right now is to get our community life back to normal."

"You Can't Be Shut Forever"
Communication by city government, Rabbi Mirocznik conceded, is a "work in progress."
"The committee is an advisory committee," he said. "It will explain the mayor's policy to the community and it will also explain the community's concerns to the mayor. But our community will do the right thing; we have rabbanim and gedolim."
Rabbi Mirocznik said the past couple of months have been hard on him personally. He has young children at home without school, with no summer plans on the horizon. From the greater community, he's been hearing increased calls to relax the lockdown.
"One issue that keeps on coming up is that members of the council have no guidance from medical experts," he said. "People have been cautious and we have seen the numbers going down. We don't want to interfere with that. But what about essential businesses that primarily sell nonessential items? If essential businesses can be protected with masks and distancing, why not others?"
Another difficulty facing frum members of his committee was explaining to others how shuls are different from other houses of worship.
"It's a very emotional business," Rabbi Mirocznik said. "You're happy to see your chaver, you want to talk, give a handshake. So shuls have to be more careful than other places. We want to be part of the solution, not part of the problem, and we should not reopen in a way that leads to a resurgence."
He said he expected that "if people can practice distancing over the summer, then hopefully by Rosh Hashanah we can get back into the shuls."
The work of social service organizations until now, noted Rabbi Bender, was saving lives. Now their priority must be to reopen — also to save lives.
"We have to work to find a way to reopen within the confines of the law," Rabbi Bender said. "You can't be shut forever. Achiezer worked very hard to shut the town down in the beginning, so clearly we're not trying to be lax but to literally save lives. You know how many mental health patients I've been attending to the past couple of weeks? People are losing their minds. Families are struggling to function. They are falling apart. Elderly parents haven't seen their children in months. There's got to be better movement on this."
Infectious disease experts Rabbi Bender spoke to, including from world renowned hospitals such as Northshore Medical Center, Columbia-Presbyterian and NYU, have all said that outdoor minyanim do not pose any significant risk to participants, provided there are distancing protocols in place.
"One top infectious disease specialist from Northshore on Long Island that I spoke to this Sunday told me that this is the first week that he saw more non-COVID patients than COVID patients," he said. "Nobody is playing it down; I just think that it's a lot better now. Most of the experts that I've spoken with really believe that outdoor minyanim are not going to cause infections."
How has the argument for outdoor minyanim been received? "The mayor isn't hearing it," Rabbi Bender said. "He's trying to be as methodical as possible. They need more evidence that we're in the clear. He seemed genuinely scared of reopening too early and having a second round. I was depressed when I got off that phone call. He was talking about Rosh Hashanah, Yom Kippur. How do I go back to my community and say that we have to remain home for July, for August? Lakewood has had outdoor minyanim since the end of Pesach and they had very few new cases."
Other issues Rabbi Bender brought up included camps, when and how yeshivos will reopen, and now that chasunah season is once again approaching, how to conduct weddings safely.
"The situation is drastically better and the emergency rooms are finally quiet," he said. "So if people want to go outside for a safe minyan, with social distancing, they should be able to go ahead. But people are not going out. People are traumatized. We went through a crazy five or six weeks."
Most troubling, he says, is the lack of clear forward movement from the government. "The government is not giving us any clarity. People have to get married. Parents have to know about camp. People need to make decisions with their lives. We need the guidance of doctors and rabbanim on this."
As Soon as Safely Possible
David Greenfield is intimately familiar with how city government works. Or doesn't work. He was a member of the City Council's leadership team during his time representing Boro Park until two years ago. He has now leveraged his access to lobby for greater funding for social service groups such as his Met Council.
"There's the Met, which is a museum in Manhattan with a billion-dollar endowment. And then there's the Met, which is a nonprofit that doesn't have any endowment at all," he said sardonically. "Most of the services that the city provides, that the state provides, are really through the nonprofits. So we're really on the front lines of the government's efforts to help people."
Greenfield was notably one of the earliest voices in the community calling for sheltering in place and not leaving the house. He said that despite the declining number of deaths, we're not yet out of the woods.
"We've seen in countries across the world," he said, "that when there is no plan and people just do whatever they want, what ends up happening is that the second round is worse than the first round. This is not hyperbole, this is fact. So first we need a plan, but people need to have a little more patience and realize that the situation is not as quiet as they think it is. Two hundred people dying a day is still the highest in the world."
At the same time, Greenfield feels a strong sense of urgency to get the non-profit sector moving as quickly as is safely possible. As leader of the Met Council, the largest Jewish charity in the United States, he warned that a prolonged paralysis of the sector in general and his organization in particular would threaten the lives of their thousands of beneficiaries.
"Our focus is generally with the low income. But it's actually more than that. A lot of New Yorkers who have never been struggling are now struggling," Greenfield said. "Some of our donors have actually become our clients. The government is broke. We are the last ones to get money and the first ones to be cut. We have three staffers who were with us since we started 49 years ago. They tell us they've never seen anything like this."
While the frum community has more chesed and tzedakah organizations than any other community in New York, they also have more needs than ever before. "Until we have a cure or a vaccine, we are not going to be back to normal. And that will take between a year and two years," Greenfield said. But that also means that some form of "new normal" must be forged in the interim, so the neediest people can still have a safety net. "Don't forget," he said, "that most of the medical care and mental-health care and urgent cares that people have been using are not-for-profits and are under this panel."
More than anything, Greenfield feels the city needs a clear plan for moving forward.
"There are clear metrics that are out there, and we are on the way to meeting those metrics — I think within the next few weeks," Greenfield said. "My message to the mayor is that everyone needs clarity over what will happen."
A Seat at the Table
Across the pond, New Jersey's reopening is guided by a committee that includes its only frum member — Avi Schnall of Agudath Israel.
"The governor's focus until now," Rabbi Schnall said, "was getting everyone safe and maintaining the healthcare system. That's all his head was in. Now we're starting to focus on reopening. Our number one priority is, provided public health experts allow, that shuls are going to be legally allowed to open. Schools are not opening yet, and he's not going to make an exception for private or religious schools."
He ticked off the issues he intends to bring up at the meetings. Day camps. Houses of worship. Weddings. What are yeshivos going to look like next year?
"Are we ready to take the risk as a society opening too soon and be ready for a second wave? If we are not going to have that balance then it will be a huge tzarah, even bigger than the first," he warned. "Before each step I have a detailed conversation with gedolei Yisroel to see where we should push back and where we should take a back seat. I asked a certain prominent rosh yeshivah, 'If I could have everything open by tomorrow, exactly as it was before the virus began, should I do it?' The rosh yeshivah thought a second and then said, 'You know, you're right. I'm not ready to do that. I can't have that happen yet.'"
Rabbi Schnall, who says he and the governor text each other, praised Murphy's governing style, which he says entails appointing commissioners and panelists and then placing his trust in them. That method of delegating authority is especially effective now, when he literally came off the operating table from serious surgery to take charge of the coronavirus fight.
"The governor is set up in a good way. He has a system, he has his commissioners, he has his cabinet, he trusts them, they're very capable. He's very into science and data," Rabbi Schnall said. "If I did not know that he had cancer a week before I would not believe it. He has shown an unbelievable amount of strength. He had a serious operation, a serious recovery, and he dived right into it. He never brought up his medical situation, he never brought it up as a crutch, he never brought it up as an excuse. He has a built-in excuse and never once mentioned it."
While he can't predict how quickly the situation will change, the main benefit of his inclusion on the panel, Rabbi Schnall said, is that members of the frum community now have a way to present their concerns.
"If you're not at the table then you don't know the menu," he said. "So baruch Hashem, we have a seat at the table."
(Originally featured in Mishpacha, Issue 811)
Oops! We could not locate your form.
>