| Corona Crisis |
Coronavirus vs. United States
| July 1, 2020
Coronavirus is worldwide — why is the US so badly hit?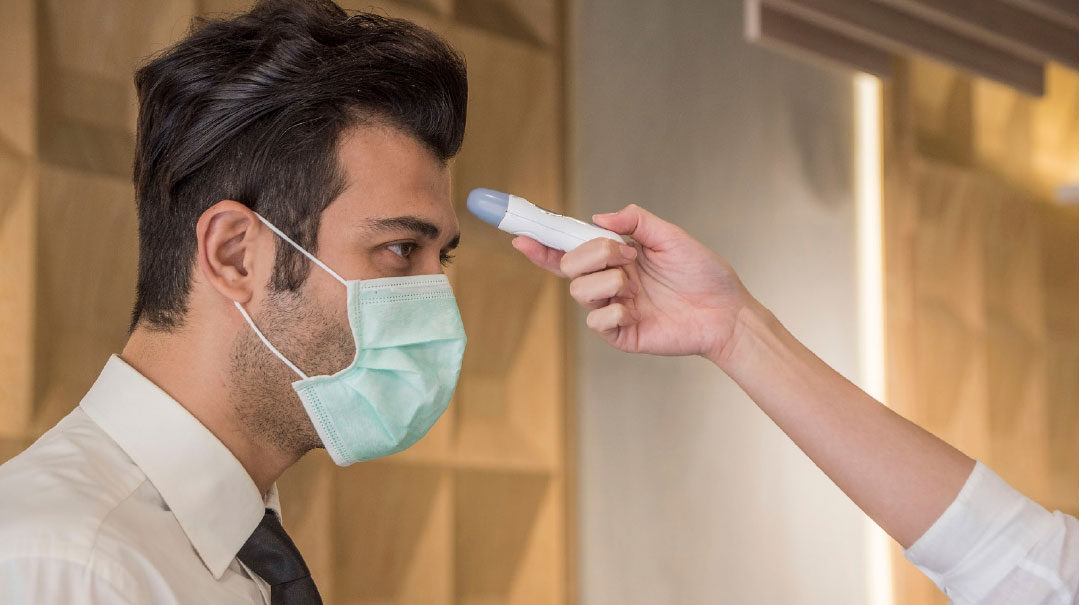 America's health system is among the most advanced in the world, but for all its cutting-edge technology, it can't seem to cope with the coronavirus.
We are now entering the fifth month of the crisis, and the numbers in the United States are skyrocketing. The White House had hoped the economy would be back on track by this time and millions of people would be back to work. Instead, while New York simmers in its coronavirus stew, Arizona and Texas have become the new hotspots. Remember all that talk about the coronavirus dying out in the summer? It was fake news.
It's hard to find a single explanation for why the virus is still surging in the United States while life is returning to normal across most of Asia and Europe. But there are a few factors that have contributed to the disparity: a leadership that doesn't want to take responsibility; a citizenry unwilling to sacrifice its comforts for public safety; and a general disregard for experts and science.
Separation of States
One significant factor in the continued spread of the virus is the ease with which people can travel from state to state. China, for instance, suspended a third of its domestic flights at the end of January. But in the United States, most interstate flights continued on schedule. This means that even if Maryland or Virginia is fighting hard to stop the spread of the disease, someone can fly in from Indiana and bring the virus with him.
In Israel and many other countries, a 14-day quarantine is enforced the moment a traveler lands at the airport. But what happens when someone crosses the border from Pennsylvania to Ohio? Who's waiting there to force them into quarantine? Just last week, on June 24, Connecticut, New Jersey, and New York finally decided to enforce a 14-day quarantine on anyone arriving from a state with a high-infection rate. But the announcement's cumbersome wording raises the concern that it will be difficult to enforce. According to the new regulation, anyone coming from a state where there's a weeklong average of ten cases per 10,000 residents a day will have to enter quarantine or risk a costly fine. As of today, eight states meet those criteria, mainly in the South.
But do the governors seriously expect that a citizen of North Carolina will sit down and calculate the average number of cases per 10,000 people in his state over the course of a week before heading out to his vacation in upstate New York? Or are they expecting cops to memorize the average of daily cases per 10,000 people as of, say, July 2? In short, it's a big mess. Each state — or, as in the case mentioned, two or three together — have their own policies that don't necessarily mesh.
And in light of the recent spike in cases, a few states are scaling back their reopening plans. California governor Gavin Newsom announced on Sunday that bars in seven counties should be closed immediately. This could create further frustration among business owners who are struggling to survive. Many voices in Congress are floating the idea of another stimulus package.
Test Case, Florida
In the spirit of the strange times we live in, debates around coronavirus and how best to address it have inevitably become political. It's becoming apparent that wearing a mask — that's right, the mask that can prevent you from spreading germs to the next person — is a political issue.
For proof, let's look at Florida.
The governor, Republican Ron DeSantis, is a strong ally of Trump's (who often does not wear a mask), and his state was one of the first to open up its economy. On May 27, Florida reported just 379 coronavirus cases. One month later, after a return to relative "normal," and an insufficient emphasis on wearing masks and social distancing, Florida has reported 9,500 cases. I don't want to imagine what hospitals in the state will look like in two weeks.
You might have expected the governor to take emergency measures but at a press conference on Friday DeSantis said mask wearing would remain voluntary. And while two counties (Osceola and Orange) did issue mask-wearing requirements, other counties have refrained from doing so. It's become clear that the United States is lacking a uniform and coherent policy that coordinates federal, state, and municipal efforts. Instead, we're in a situation in which too many locales are making their own choices. That's not how to stop a pandemic.
Mask-less
Certainly, the wave of demonstrations that swept across America over the last month have not helped matters. The protests were held in public areas, and most people wore masks, but social distancing was not enforced. But even the wave of protests can't explain the numbers we've been seeing in Texas, Arizona, and Florida — three states that are now seeing a sharp rise in cases.
And yes, there's also the matter of personal example. President Trump is eager to project that American life is returning to normal, but his behavior borders on reckless. Back in February, when there were only a small number of coronavirus cases in America, he said the virus would disappear one day like a miracle. He closed the border with China, but people could enter America from almost anywhere else in the world until mid-March. He also called on the public to obey social-distancing guidelines. But when he understood the scale of the damage to the economy, he quickly changed his mind, and since then he's been explaining the importance of reopening the economy as quickly as possible to anyone who will listen. Meanwhile, he has continued to foster the impression that a vaccine is on the way, although that will take at least a year.
Trump took hydroxychloroquine, a malaria drug whose effectiveness is still unproven, and continues appearing in public without a mask. And if that isn't enough, Trump said that he wants to conduct fewer tests so fewer cases will be discovered. In addition, the administration intends to soon suspend federal funding for 13 federally run coronavirus testing sites.

Differing Perspectives
A Pew Research Center poll recently found that 61% of Republicans believe the crisis is behind us, while only 23% of Democrats think the same. These radically different perspectives on the pandemic will have real consequences as we approach the November presidential election.
The Democratic National Committee announced this week that the party's national convention in August, at which Joe Biden will be crowned as the party's nominee for president, will host a limited number of attendees. Delegates to the national convention, those who will officially elect Joe Biden as nominee, were asked to stay home. Media access will also be limited. Instead of that, the convention will be held in a largely virtual format, with only a small number of people on the ground in Milwaukee.
And on the Republican side — it's the exact opposite. Trump, furious at the Democratic governor of North Carolina for refusing to approve large crowds at the planned Republican National Convention in Charlotte, moved the convention to Florida, where state officials will allow the RNC to hold the event as they see fit.
The coronavirus has showed us that "man plans, G-d laughs," so it's impossible to know what the state of the world will be in November. Will there be an election at all, if millions of people can't get to the polls? In the near term, both campaigns are now paying close attention to mail-in ballots, which can be filled in with mask off, at home, and socially distanced. Hang on tight until November.
(Originally featured in Mishpacha, Issue 817)
Oops! We could not locate your form.
>