| Yiddishe Gelt |
How We Do Childrens' Spending Money/Allowance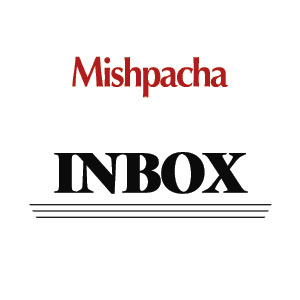 | March 8, 2022
"We felt that the money was taken for granted, and it became an expectation, uncomfortably close to a demand"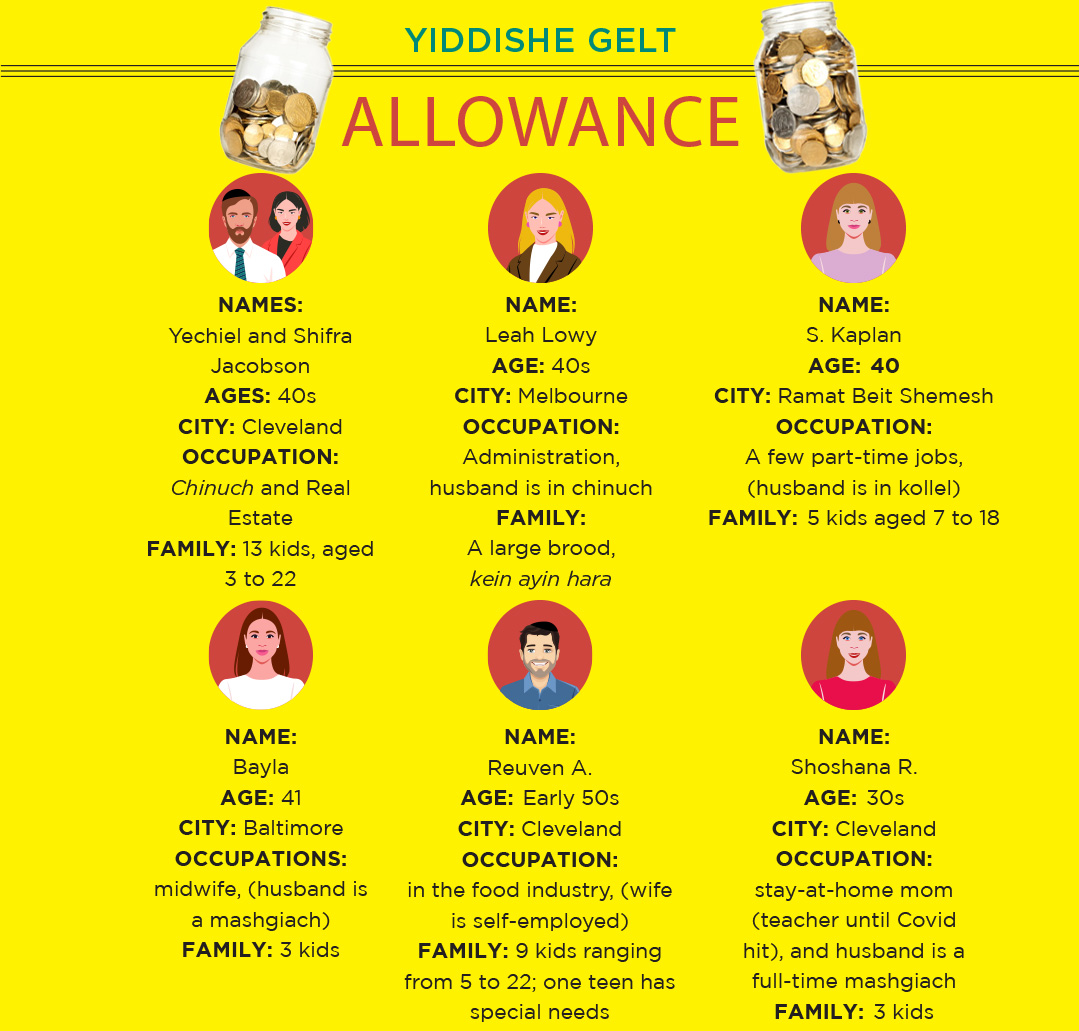 Do you give your kids an allowance and if so, how much?
We tried it many years ago, when our kids were all young. It depended on their age, but the range was something like 50 cents to $2 or $3. But we only did it for about four months because we really didn't like it. We felt that the money was taken for granted, and it became an expectation, uncomfortably close to a demand.
—Yechiel and Shifra Jacobson
Not at the moment. We tried it almost six years ago, giving the kids between $1 and $5.50 weekly (the older the kid, the more they got) but I really didn't like it because it meant I had to remember to go to the bank and get cash every week. Way too much hassle.
—Leah Lowy
No.
—S. Kaplan
Yes, we started a couple years ago. It changes per age. Our six-year-old gets $1 per week, our 11-year-old gets $3 per week and the 13-year-old gets $5 per week.
—Bayla
It depends on the kid. Our special-needs teen is going to an out-of-town yeshivah and obviously needs pocket money. We give him $5 per day, so its $35 per week. He gets $50 if there's an off Shabbos and we didn't bring him home. This is the first of our children we've ever given money to just like that. We had another son who went to an out-of-town yeshivah, but he was content to earn his own way. We paid for flights and sent him occasional gifts, but nothing was ever scheduled like this.
—Reuven A.
Yes. We started with my oldest child who recently turned nine. Until then, we did a ticket system with prizes. We currently give my son $1 per day, so its $7 per week.
—Shoshana R.
Do you have a limit how much you will spend on your children?
I don't have a specific limit, but I want our kids to feel normal and to feel like they fit in with their friends. Our goal is always to be in the middle of the road, that our kids should have whatever the majority in their classes have or is doing. If my teenage daughter says she needs cash because some friends are going bowling, I'm happy to pay if it's once in a blue moon. If it's a frequent thing, I'm more likely to offer to pay half, or tell her she should be paying for it if she wants to do that often.
—Yechiel and Shifra Jacobson
Absolutely! But I can't narrow it down to a number. It depends on the child. Obviously, I buy them clothes and whatever they need.
—Leah Lowy
I aim to give my kids what they need with a little leeway for certain exceptions. For example, if a kid wants to buy a new shirt (or shoes or sweater, etc.) and they haven't bought a new one in a while, I'll happily pay for it, but if they want to get more than one, they're welcome to buy it with their own money.
—S. Kaplan
Do you pay your kids to do chores?
Everyone's expected to help out every single day with the daily chores, but any bigger project beyond that (like organizing the pantry or getting all the books to stand up nicely on the bookshelves) will earn any of our kids $5. We'll pay even more for lawnmowing. The kids know that there are always ways to earn money at home if they're in the mood.
—Yechiel and Shifra Jacobson
Only if it's an extra big thing. For example, I pay a kid to fold all the laundry every week. But besides that, no, everyone has five to ten minutes of chores in the morning and evening that they're expected to do. Our motto is you live here, so you help here!
—Leah Lowy
We would… but for some reason our kids are against it!
—S. Kaplan
Some chores are mandatory, like clearing up, setting the table, loading and unloading the dishwasher, and taking out the garbage. I'll pay them to do things like mowing the lawn and raking the leaves. Sometimes I'll pay them for other things as well, just so they'll do it without complaining. For example, since my 13-year-old is rarely home these days, I end up asking my 11-year-old to help out more but I'll pay him $1.
—Bayla
No, but I sometimes use candy or screen time as motivators because then chores get done quicker.
—Reuven A.
Some chores are expected because the kids are part of the family. It's an obligation and there's certainly no money involved. Schlepping groceries, making your bed, cleaning your room, taking out the garbage, etc. More labor-intensive chores like pulling weeds, spring cleaning, washing the car, etc., will earn them chore money as a way to encourage and reinforce participation.
—Shoshana R.
What's something you'll never buy for your kids but you don't mind if they buy it with their own money?
Luxury items. My girls all have a basic set of jewelry, and if they want more than that, they're welcome to buy it themselves.
—Yechiel and Shifra Jacobson
Clothes that I don't like.
—Leah Lowy
I don't like buying treats during the week (unless it's a special occasion like a birthday or Rosh Chodesh) but they can certainly buy that with their own money.
—S. Kaplan
Extras or upgrades. We bought two parakeets for the family and my son wanted another one so he bought it by himself. If he wants an upgrade on a toy we're buying him, he can pay the difference.
—Bayla
Anything valuable or expensive (although maybe I will pay for that when the kids are much older, I don't know yet).
—Reuven A.
Junky toys from the dollar store or arcade  and slime.
—Shoshana R.
Do you expect to be asked for permission before they make a purchase with their own money?
Even though we don't give them an allowance, they do have their own money from birthdays, Chanukahs, rewards charts, babysitting, etc. If they want to buy something with their own money, that's up to them, they don't need to ask us.
—S. Kaplan
Yes, they need to ask before spending their money on big things. They can buy candy or food at school without asking first, though.
—Bayla
No, he doesn't have to ask me. But his account is linked to mine so I can see exactly what he's buying (or at least, from which shops), which is a huge improvement over when he kept telling me he was out of cash but couldn't remember what he'd spent it all on.
—Reuven A.
At this point, my son is still young so he doesn't have access to stores without me, but yes, I do expect him to ask when he wants to buy something. I also expect him to give tzedakah with his own money. Most of the time he buys things like yo-yos, diablos, coins for his collection, etc. — all of which are age appropriate. Except for small items, I'd probably expect him to ask until he's about 12 or 13.
—Shoshana R.
(Originally featured in Mishpacha, Issue 902)
Oops! We could not locate your form.
>