| Double Take |
His Best Interests | June 19, 2019
Did the eighth-grade rebbi shut my son out of high school?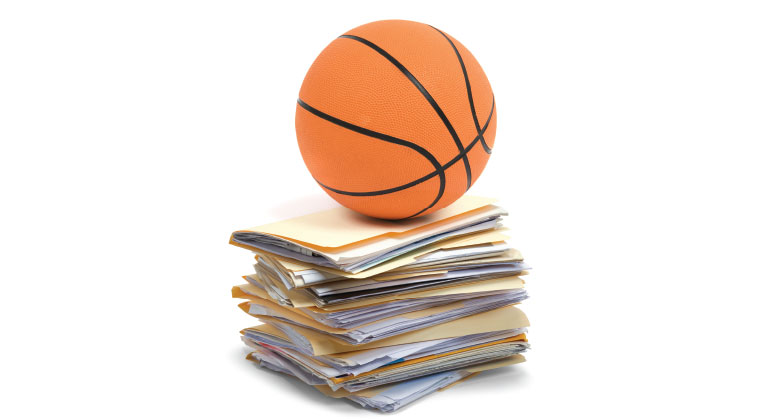 Yaakov:
Why did you torpedo our son's chances to get into the right yeshivah?
Rabbi Weissman:
I can't in good conscience recommend a child to a school that isn't the right fit.
Yaakov
I
went to yeshivah in the days before "the system" had everything neatly compartmentalized: this yeshivah for alef boys, that yeshivah for the academically weak, a third for boys struggling with Yiddishkeit. My parents picked a high school for me simply for its location; two blocks away from our home meant I would be able to avoid dorming. The yeshivah catered to the academically inclined, while I was anything but. Still, I have good memories of those years. The rebbeim were dynamic and clearly loved what they did, the other bochurim in my shiur were good guys who still knew how to have a good time, and I managed to tread water for the most part while saving most of my pent-up energy for Friday afternoon ballgames.

I went to work before I got married, which my parents took in stride. "The main thing is yiras Shamayim and being a mentsch," I remember my father saying firmly when I talked to them about leaving yeshivah. They were happy I had good friends and a solid grounding in Torah hashkafah; my career track was secondary.
As the years passed, Shifra and I tried to raise our children the same way: to value middos and yiras Shamayim, whatever path they would choose to take in life. Somewhat to my surprise, our first two sons, Avraham and Bentzy, both did extremely well in school, taking to Gemara like fish to water.
"Where do they get their brains from?" I wondered aloud one day, when the boys left to Maariv together, seforim tucked under their arms.
Shifra laughed comfortably. "Well, neither of us, that's for sure."
I chuckled; my wife wasn't the academic sort either, though she was a super-talented graphic designer with a strong reputation. Like we always said, there are many types of intelligences, and even though the academic types get the most appreciation in school, life gives everyone a chance to shine at what they do best.
Mordy, our third son, was more like me. He didn't enjoy school, though he was the star of the baseball field. His test marks showed 70s more often than not. Shifra and I encouraged him to develop his other talents, reminding him that middos and e   rlichkeit were what counted, and that the main thing was to do his best. The rebbeim in his elementary school were understanding, although some of them expressed their surprise to me at PTA — they'd been expecting him to be more like his older brothers.
And then came eighth grade, and the big high school question.
"What's the question, exactly?" I asked Shifra, when she first brought it up. "What's wrong with Yeshivas Derech HaTorah? Avraham and Bentzy are shteiging away, it's a great high school… if it ain't broke, don't fix it and all that, right?"
Shifra shrugged. "Just because the older boys went there doesn't mean it's for Mordy. He might need something more… accommodating, less pressure, you know."
I peeked outside; Mordy was shooting hoops in the backyard, tzitzis flying, white shirttails loose. Yoni, one of the neighbors, wandered over. He was in the Other Yeshivah —known for its slower-paced learning and more "chilled" crowd. I noted his trendy haircut and brand-name T-shirt.
I didn't want Mordy lowering his standards like that.
(Excerpted from Mishpacha, Issue 765)
>