| Family Living |
Get Packing
| May 25, 2021
Make a master list that you'll hold on to so you can modify and reuse it next time you travel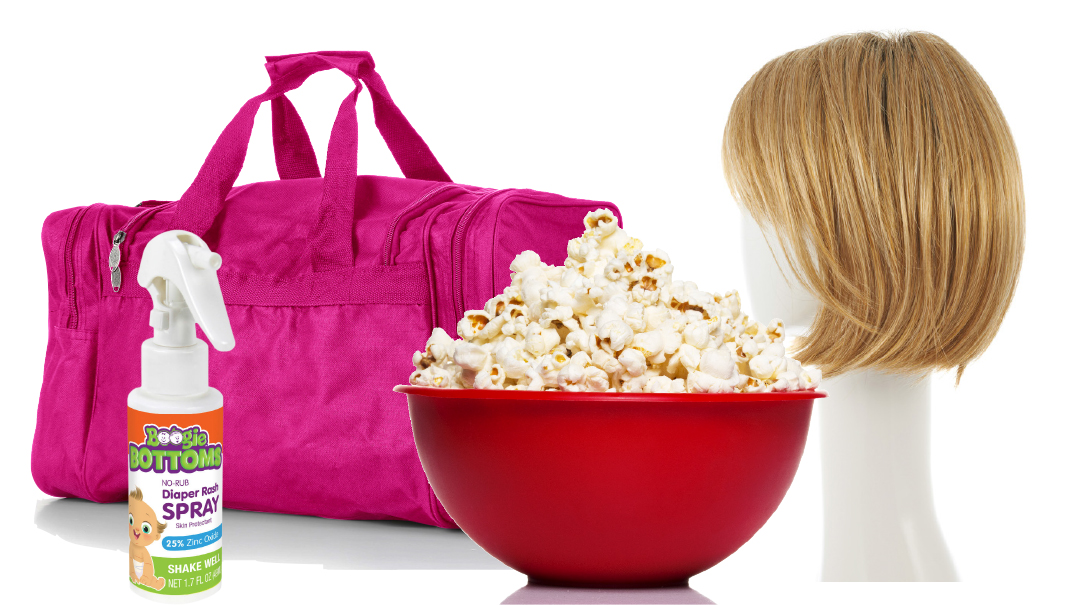 Vacation season is soon upon us, and before we can vacation, we need to pack. We've collected our favorite tips and tricks for you to make packing practically painless.
First things first: Make a master list that you'll hold on to so you can modify and reuse it next time you travel. You can even hand a printed list to your older children and make them responsible for their own stuff.
When creating your list, work from head to toe (tichels to slides) so you don't forget anything.
Bring your list with you and keep it in your suitcase, so you don't forget anything at your destination, either.
Keep travel items together — leave a luggage scale, mini toiletry kit, and ziplock bags or pouches in your suitcase.
Line your suitcase with a plastic garbage bag, and place another bag on top when you're finished packing. The slippery surface prevents wrinkles, and you have an extra layer of weather protection, too.
Roll everything. Rolling keeps things compact and helps prevent wrinkles. If possible, pack rolls vertically so you can see everything from above.
Heavy items go near the wheels. (Stuff your shoes to minimize dead space.) Delicate items go in the middle of the suitcase, so they're cushioned on all sides. Toiletries go in ziplock bags. Anything that needs wrinkle protection gets draped over the top of everything else.
Bring a laundry bag. If you're really short on space, fold or roll your laundry to make it as compact as possible. Or try stuffing laundry into extra-large ziplock bags, making sure to squeeze out any air before sealing
If you're packing for camp, consider the following:
Your child may need to carry her luggage to the bunkhouse herself. Make sure each bag is light enough that she can carry it herself, even if it has wheels.
If you really like it, don't send it. You never know what will get ruined in camp.
You can get more stuff into a soft-sided bag, so look for a giant duffle or soft trunk, then roll everything so it's as compact as possible.
Put shoes at the bottom of the bag, soles out toward the sides, to create a base. In general, you want the most durable items on the bottom layer. Then add bulky items and rolled clothes. Stuff extras into the remaining spaces.
Periodically shake the duffle to help items settle and make more space. And make sure that bag is full — the less space there is to move around, the more everything stays where it belongs.
Consider rolling blankets and pillows, too — just secure the bundles with a strap. Insert blankets and pillows into their covers before packing, so it's as easy as possible for your child to make his bed after a long trip. (And yes, he does need a second set of linen, even if you don't believe he'll ever change it. Just ask my sister, who found a bear on her bed. Eating peanut butter.)
Plastic drawers take up a lot of space, are surprisingly heavy, and tend to break in transportation. Consider using collapsible fabric cubes instead. They're cheap, lightweight, and they fold flat, while still offering organization and privacy. Check the Dollar Store, Ikea, or Target for options.
Anything you use to help you pack needs to be available for the return trip, too. Have your child save all those ziplocks in her suitcase, and don't use vacuum bags — if she can't duplicate their effect for the way home, her stuff won't fit in her suitcase. Send your packing list along, too, so she can make sure she doesn't leave anything behind.
Bling on the Move
Lay necklaces and bracelets out on a sheet of cling film like Glad Press 'N Seal. Add another piece to cover, and press the layers of plastic together between jewelry items to separate. Roll, slide into a ziplock bag, and you're good to go.
Drop earrings into the compartments of a pill organizer to separate and protect them.
Sheitel Savvy
New to sheitel wearing? Mazel tov! Aviva at Amber Wig and Coloring Salon in Lakewood, NJ offers pro tips that even the been-married-forever folks can gain from:
Whenever you take off or put on your sheitel, check the clips and combs to make sure there's no sheitel hair snagged in them.
Once your sheitel starts oxidizing — and it will, even if the color is natural — don't put off dyeing it for too long. If hair gets too oxidized, it won't absorb the dye as well, and the red tones can be hard to get rid of. And no, dyeing your sheitel won't ruin it.
Wear your hair in a very low pony, so the bump is hidden in the curve of your neck. (You'd be surprised how many old marrieds haven't figured this out!) If you have thick hair, have it cut in layers to reduce bulk. You'll be more comfortable and your sheitel will look better.
If your wig has curls or even waves, use a short sheitel head.  Some of the hair will sit on your dresser, but supporting the curls against gravity is the best way to preserve that bounce!
Mommy's Pick
This is one of my favorite baby-care finds (and my editor's — it's double-Mommy-approved!): Boogie Bottoms No Rub Diaper Rash Spray lets you spritz diaper cream exactly where you want it. It's faster, neater, and — drumroll, please — perfect for Shabbos because there's no shmearing needed. $8.99, available at Target
Kids love sugar. Adults love worrying about their health. Is there anything that can make everyone happy? We want to hear from you! What do you serve your kids to satisfy that sweet tooth without refined sugar? Let us know!
Do you have a hack, tip, or product the world should know about? Are you a professional with information to share? Reach out to us! familyliving@mishpacha.com
(Originally featured in Family First, Issue 744)
Oops! We could not locate your form.
>