| PlateArt |
Fruit À La Fresca | June 27, 2023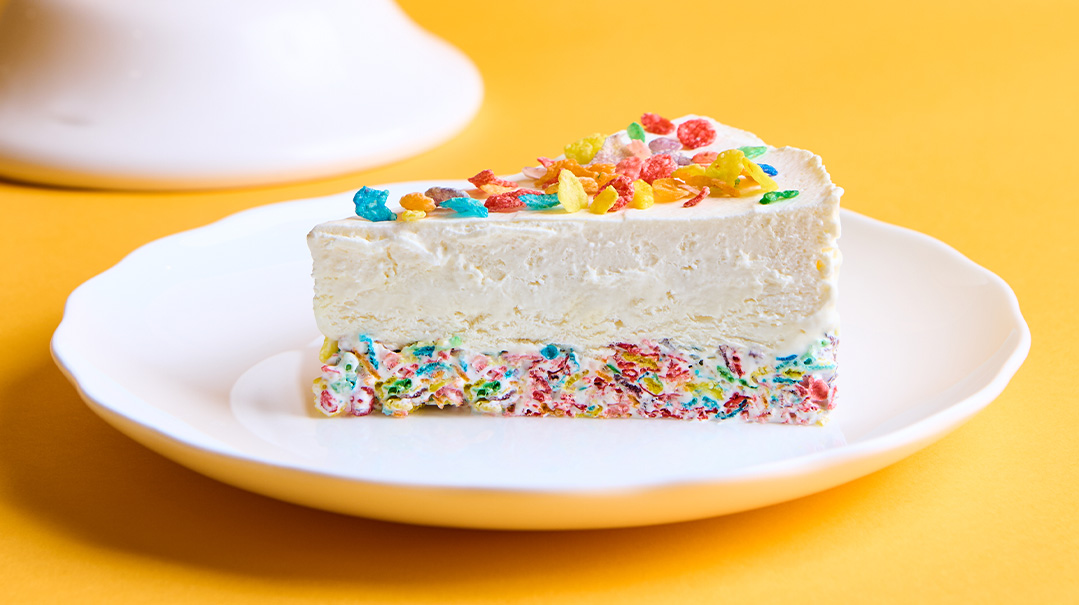 Text and styling by Esther Ottensoser
Photography by Sina Mizrahi
Cool off this summer with these fun, refreshing, and colorful desserts!
Fruity Pebble Ice Cream Pie
Ice cream plus Fruity Pebbles plus marshmallow treats — it doesn't get sweeter than that! This is a cute summer dessert that can be made pareve or milchigs for the young and the young at heart.
You will need:
marshmallow treats made with Fruity Pebbles
vanilla ice cream, softened
springform pan (optional)
Fruity Pebbles, for sprinkling
Line any size/shape baking pan with parchment paper and spread out the marshmallow treat mixture. You can make this layer as thick or thin as you want.
Spread ice cream over the marshmallow treat layer. Freeze.
When ready to serve, slice and sprinkle with Fruity Pebbles.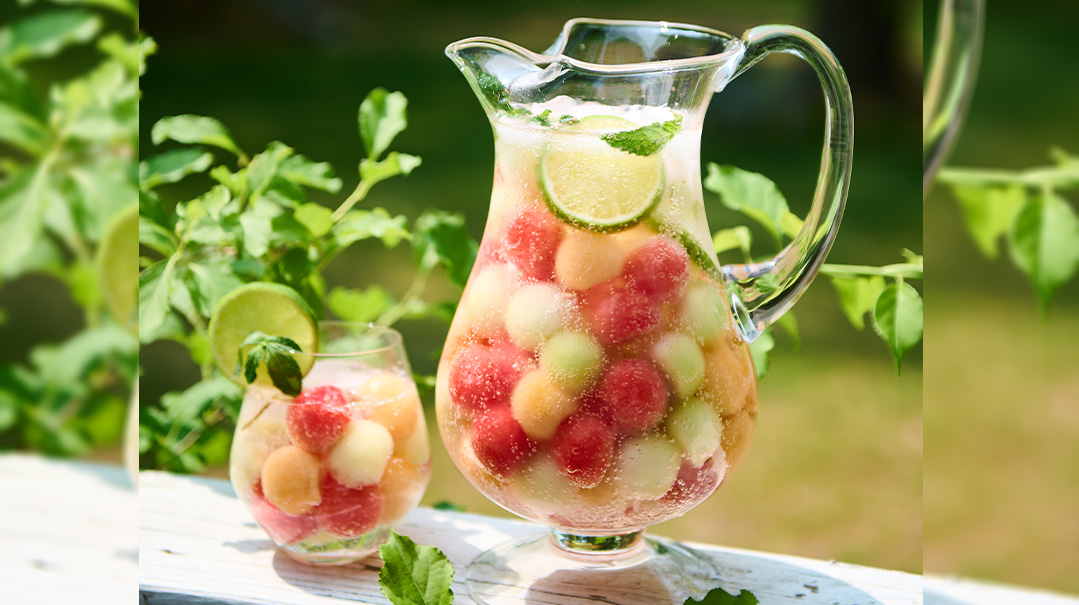 Melon Bubbles
Freezing cold seltzer and fresh melons is the perfect snack for a hot summer Shabbos afternoon. Pour ice cold seltzer or Sprite onto your melon balls, and you'll enjoy the delightful popping sensation as you eat the melon.
You will need:
melons
melon baller
glass pitcher
seltzer or Sprite
ice
limes
fresh mint
Using a melon baller, scoop out balls of melon. Freeze melon balls if desired.
Place the melon balls into a glass pitcher and add seltzer or Sprite. Add ice, lime slices, and fresh mint.
Allow to sit for a couple of minutes and enjoy!
Note: If you grew up in the 80s and 90s, you probably know what a melon baller is. I thought it would be fun to reintroduce it. Sure enough, my daughter's friend was at my house while I was preparing for the photo shoot. When she saw me balling the fruit, she said, "That is such a cool way to cut fruit!!"
(Originally featured in Family Table, Issue 849)
Oops! We could not locate your form.
>