| Recipes |
From My Table
| July 1, 2020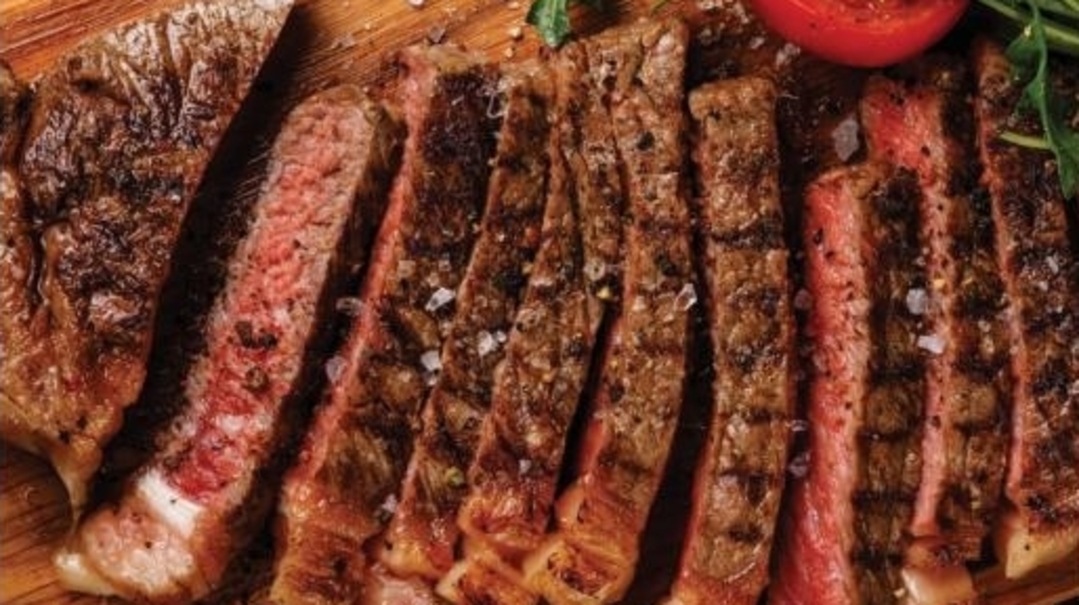 Wide slices of steak > thin slices of the same steak
There's a new thing that's been going on in my house (er, backyard), and that is that my nine-year-old son is now the (fledgling) grill master. I cheer him on as I watch him master the basics — and keep an eye out to make sure fires aren't too big and other minor calamities like that don't occur. I also try demonstrating how to achieve best results, but it looks like he's got his game covered. He's even experimenting with the grill in ways that I haven't.
Although most kids' favorite food item to grill is marshmallows, if they're standing at the grill, hot dogs and chicken will also make the cut. And these isolated days were great for practicing because it was "just us" — there was no one to impress, and it was all just a learning curve.
As I've said before, I'm a big fan of letting my kids taste success — and the feeling of pride that comes along with that. Especially when it comes to grilling a basic like chicken cutlets, which is the supper my family will be eating that night. When my son can watch everyone enjoying the fruits of his labor, it's incredibly gratifying for him.
This week, we celebrate the start of grill season with everyday grilled dishes. If these are the only dishes you make all summer long, your family will be happy and you'll be good to go until our "Fill Your Freezer" set in September.
Whether it's you or junior you placing the food on the grill, you'll love the results.

Chanie Nayman
Food Editor, Family Table
Quick Grilling Review
1. Season your meats really well with kosher salt. Anything else you add is extra.
2. When grilling steak, make sure it gets a good sear because color = flavor. (Searing doesn't lock in juices, by the way. That's just a myth.)
3. When steak comes off the grill, let it rest. This will yield a much juicier steak.
4. Utilize direct and indirect heat especially for steak, hamburgers, and dark meat chicken. After you let it brown on either side, move it to the side of the grill that does not have heat and let it sit there until it's cooked through.
Do You Freeze Hot Dog Buns?
Ever notice their texture when you defrost them? Yeah. You're better o‑ leaving them on the counter for two weeks than putting them in the freezer! And don't forget to give them a quick toast on the grill.
(Originally featured in Family Table, Issue 699)
Oops! We could not locate your form.
>