| Family Living |
Freshen up for Fall
| October 12, 2021
Use these tips to keep your house feeling fresh and cozy throughout the long winter ahead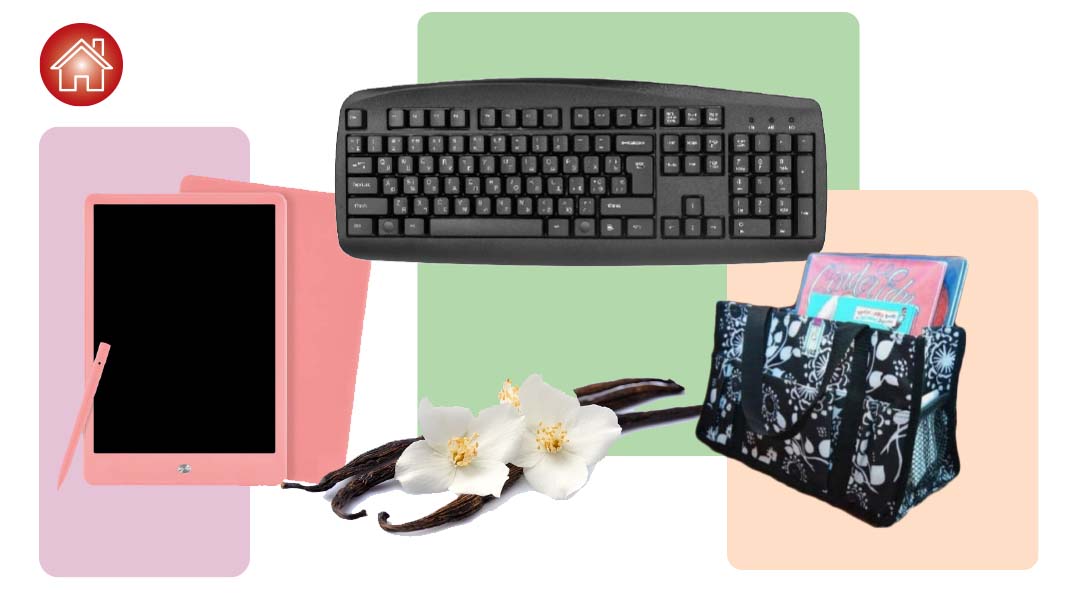 Coordinated by Miriam Weinberg
Sense of Scents
Did you ever walk into someone's house and think, I want my house to smell like this? Here are some ways to bring in great scents:
- Soak a cotton ball in vanilla extract and place in your fridge or freezer.
- Vanilla extract can also be used for adding a good smell to your microwave. Place a little vanilla extract in a mug, heat it in the microwave for a min, and voila, you have an amazing smell coming from your microwave.
- I just discovered Febreze Air Light. Instead of adding a smell, Febreze clears away odors without a heavy perfume smell.
Library Tote
Now that swimming and outdoor games are no longer options, we all have more time to cozy up with a good book. During the winter we frequently visit the library. Being that we own an enormous number of books, I always found it tricky to find a place to store the library books.
Until I came across this tote — it comes with us to the library and back home. It's stored in the playroom where everyone can have easy access to it. No more books sitting on my night table or all around the house. When a book is being read it can be taken out of the "library tote," otherwise it's stored inside. This book tote has a side pocket which is a great place to store the due-date receipt slip. Happy reading!
Closet Changeover Time
Time to Toss: Rule of thumb when putting away kids (or your own) clothing —  if you didn't wear the item this season, your chances of wearing it next season are very slim. Give it away.
Smart Labeling: The most important part of putting away clothing is to label the bins carefully. One solid method is to put all the good clothes from the past season in a bin labeled "Summer 2021." Then, next summer, open it and take out the things that can still be used.
Divvy Things Up: Streamline your closets with dividers (just $8.59 for a package of 20 on Amazon). You can organize your closet by item type — skirts, dresses, sweaters, Shabbos, weekday — or, if a closet is shared by several kids, divide it by child. Let each child personalize his or her own closet divider.
Grime Be Gone
Oven splattered and messy after Yom Tov? All you need to do is dab a little bit of water into a Magic Eraser, and the grime on your oven will disappear magically. This is a much healthier alternative to using all those dangerous oven cleaners.
Say Hi
Nothing beats a warm message to the loved ones in your house.
Our fridge has a writing tablet, and I write messages on it for the kids to see every morning. I wish them a great day, tell them about exciting news, and sometimes, just say I love you. At this point my kids caught on and have been writing sweet messages to each other.
This writing tablet with a magnetic back can be purchased on Amazon: LCD Writing Tablet 12-Inch Colorful Drawing Tablet for Kids, 4~12 Girls Toys Gifts Erasable Reusable Writing Pad, $18.69.
Or you can use a simple white board magnet. It's thin, won't fall off, and comes in many sizes.
Take a Shortcut
Keyboard shortcuts can save time — and they're kind of fun too. Here are some universal shortcuts that you'll want to memorize.
F1-opens the help screen
F2-allows you to rename a selected file or folder
F3-opens a search feature for many programs
F4-opens the address bar in the Internet Explorer and the Windows Explorer
Alt+F4 closes the program window currently active in Microsoft Windows
Ctrl+F4 closes the tab in the active window or opens window in Microsoft Windows
F5-reloads and refreshes the page or document opened
F6-moves the cursor to the address bar in most Internet browsers
F7-spell check and grammar in Microsoft programs
F8-enter the Windows startup menu; it is commonly used to access Windows Safe Mode
F9-refresh document in Microsoft Word; send and receive e-mail in Microsoft Outlook
F10-in Microsoft Windows, activates the menu bar of an open application
Shift+F10 is the same as the right-clicking
F11-enters and exits full-screen mode in most Internet browsers
F12-opens the Save as a window in Microsoft Word
Ctrl+F12 opens a document in Word
Shift+F12 saves a Microsoft Word document
Ctrl+Shift+F12 prints a document in Microsoft Word
(Originally featured in Family First, Issue 763)
Oops! We could not locate your form.
>