| Fiction Corner |
Lost and Found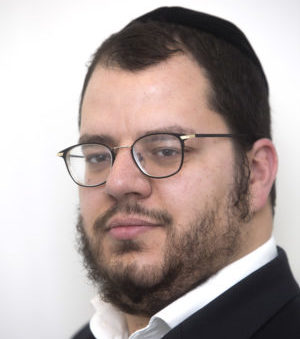 | July 4, 2018
"We're going to be friends for always. We'll stay in touch. I'll be there at your wedding and you'll be there at mine"
P
rosper Mor-Yosef was his name. A proper French name for a proper Jewish boy born in France.
He was tall as a flagpole, with a curious gaze in his bluish eyes, a little leather kippah on his head, and a deep voice for his age. His friends called him Sefi. "Only old people call themselves Prosper," they told him. Not young people looking to shrug off all the old ways and have a good time.
Sefi was the only child of Jacqui Mor-Yosef and his wife Masouda. They were an honest, innocent couple who put their faith in Hashem and His tzaddikim. Their son Prosper was born in Marseilles. Mor-Yosef had emigrated there from Casablanca, a city once full of chachamim that began to shed its Jews with the founding of the State of Israel. The War of Independence, and after it the Six Day War, brought on anti-Semitic incidents in Morocco, and with each hostile act, another wave of Jews left the country for Israel or elsewhere, usually France. Jacqui had moved to France with his young wife. She was 12 years old when he married her, and he was no more than 17. For many years the Mor-Yosefs were childless, until Prosper came into their lives.
They sent him to school at Otzrot HaTorah, where the children learned Torah and emunah temimah for half the day, and secular subjects in the French language for the other half. While his parents behaved and spoke like Moroccan Jews, Prosper was a child of France. Mischievousness was his most outstanding trait and the source of his popularity.
He had a friend named Michel Cohen, charming and mischievous as Prosper, a handsome boy whose cleverness showed on his face. Michel and Prosper grew inseparable. They stuck together at school, and played at each other's houses until suppertime. In the morning they would meet again and walk to school together.
And then one day, Prosper's parents decided to realize their dream of aliyah. It was time for Prosper to part from Michel. Michel accompanied his friend all the way to the airport, where they said a heavyhearted goodbye.
"One thing I can promise you," Michel told his young friend. "We're going to be friends for always. We'll stay in touch. I'll be there at your wedding and you'll be there at mine."
Prosper would never forget the day they arrived.
It was a rough landing. Under a midmorning Middle Eastern sun, a shaky ramp was connected to the door of the Air France plane, packed with tourists and olim. Prosper held his parents' hands as, with mounting excitement, they prepared to set foot for the first time on the Holy Land. He looked down at the people exiting the ramp, and — how could it be? No one was falling to the asphalt to kiss the ground, the way all the stories said people did! They weren't even giving it a glance as they hurried forward. Little Prosper tried to swallow his disappointment.
Some distant relatives, eager to sell their apartment, had persuaded the Mor-Yosefs to take it off their hands with tales of the magical city of Tzfas and its holy mekubalim. And so they found themselves on the fourth floor of an old building in the Canaan neighborhood.
Its buildings were old and shabby, sinking into their crumbling foundations, but within their walls lived good Jews, most of them poor, a few of them decently provided for, and a large portion of them olim from North Africa or the Middle East.
Poor as the neighborhood was in material goods, it was even poorer in spiritual matters. Most of the residents kept only a few mitzvos, a bit here and a bit there. They'd suffered the same fate as many of the olim from their part of the world who'd been made to forget the rich Torah life of their ancestors, and when they weren't working, they whiled away their time playing ball, grilling meat, and generally making noise. It wasn't their fault; they were tinokos shenishbu.
Every Friday afternoon, the Canaan neighborhood was always privy to the same scene. The Mor-Yosef father and son would leave their house together and walk briskly toward the old cemetery. They talked very little, but their strides were perfectly calibrated. It was almost as if they were dancing together.
First they'd stop at the purifying waters of the Arizal in the slopes of the old beis hachayim. The frigid waters didn't daunt this pair; they knew the rewards of this immersion were priceless, sparing them from leaving this world prior to repenting. Then father and son would head down the slope to a plaza crowded with graves, centered on one large kever surrounded by candles and guarded by fiery angels. This was the resting place of the Ari.
Prosper would watch his father praying at the gravesite, reading from an old Tehillim and crying a river of tears. He knew his father's deepest requests were rooted in something far too pristine to voice, that the tears spoke more eloquently than any words his simple father could find. He knew, too, that all those requests concerned him and his future.
Prosper didn't have an easy time adjusting. He hardly knew a word of Ivrit, and naturally, that made him an easy target for the merciless teasing of his new classmates in the religious public school of Tzfas. Friendless and isolated behind the language barrier, he started life in the Holy Land feeling like a Greek in a succah.
Most of all, he missed Michel. When he missed him badly enough to justify the expense, he would call his friend on the phone, and they'd speak in fluent French, exchanging reports on their latest experiences. Michel's reports were much jollier than Prosper's. Had it been up to him, Prosper would have gone back to his birthplace. Many a time he'd urged his parents to do just that, but they wouldn't hear of it.
"Don't talk that way. We're in Eretz Yisrael, and we're here to stay," they told him. "Soon the Mashiach will come, and all the Jews will live here—Michel, too."
That only added to his frustration. But time passed, the language barrier cracked and crumbled, and Prosper began to blend into the Israeli scene. Three years into his aliyah, there was nothing French about him except for a lingering accent and a store of sweet childhood memories, with his unforgettable friend figuring in nearly all of them.
Over the years, the gush of letters back and forth gradually turned to a trickle, and then a slow drip…but still, Prosper thought of Michel often, and always with the affection of a boyhood friend.
"Casablanca, Casablanca," Jacqui Mor-Yosef would hoarsely trill at the Friday night Shabbat table. This was a song handed down to the Jews of Morocco by one of their own, the popular singer and chazzan Jo Amar. Jacqui's repertoire consisted mainly of piyutim composed by the sages of Morocco, along with a few numbers from the singing stars of that community.
But his son seemed less faithful to their roots. With time, Prosper began to find friends in his new community, who led him away from his origins. He was "Sefi" now, and when his parents urged him to join in their Leil Shabbat singing, he displayed indifference, mumbled an express rendition of Bircat Hamazon, and went to join his friends. They would either go to the Country Club in town, or walk out to Birya Forest and pass the time playing guessing games.
With each passing month, the Mor-Yosef Friday afternoon vigils at the cemetery felt longer and less meaningful to the boy. Surrounded by gravestones, he'd watch his father with impatience. How long could a person pray? What did he feel there at the gravesite? What was he gaining?
One Friday, Sefi tapped his father's shoulder. "I'm going home, see you later," he said. Jacqui looked bewildered as his only son hurried away from the grave. His eyes followed the figure as it receded from sight. Then he sighed and went back to his Tehillim.
One day, an impressive personage called Rav Zilber knocked on the door of the Mor-Yosef residence. He was there to recommend that they register their son in a Talmud Torah, and being at expert at his craft, he found it rather easy to win the parents over. After three meetings, Sefi himself was persuaded to transfer to a chassidish Talmud Torah on Rechov HaAri.
Sefi's bar mitzvah was celebrated near the Metzuda Hotel, with his new classmates, a few neighborhood friends, and a limited assortment of relatives. Later, he was sent to a local yeshivah ketanah. He began to wear a suit and hat like the other yeshivah boys, and his parents were overjoyed, not only because he now looked like a good Jewish boy, but because the friends who were leading him astray now abandoned him.
Sefi's new friends were of an entirely different sort. In the evenings they would come to his house and help him sharpen his learning skills, first in perek Tefillat HaShachar, then in perek Arba'ah Avot, along with other masechtot they were learning. On Shabbat they would walk over from various parts of town to learn Chumash and Gemara with him. He advanced and ascended, and in a few years' time he was accepted into Yeshivat Nesivot Daat in Bnei Brak.
On those Friday afternoons once every month when he returned to Tzfas to spend a Shabbat with his parents, he would join his father on the weekly pilgrimage to the mikveh and then the gravesite of the holy Ari. Now he had a better idea of just what his father was praying for. And while he could never quite reach the depths of emotion that laced his father's supplications, he had his own requests to make, his own desire to tap the holiness of the place.
Just after Sefi's 18th birthday, a letter from France arrived. The sender was Michel Cohen, Marseille, France. The friends had been out of touch for years, and it was a sentimental surprise to hear from Michel out of the blue. Pictures were enclosed, and Sefi eyed them hungrily. The one on top showed Michel's father, Joel Cohen, who had gone totally gray.
"Ooh la la! He looks so old!" Sefi exclaimed, unaware that the next picture was about to surprise him even more.
It showed a young man dressed in the height of French fashion, with a generous mane of hair, carefully coiffed in front, and no yarmulke in sight, although Sefi desperately tried to spot one, even just a small one, somewhere on that Eiffel tower of hair, Sefi blinked at the picture, unwilling to believe his eyes, until he turned it over and saw the words "C'est moi!" in Michel's handwriting, on the back. So this was how Michel had turned out.
Dear Michel, he wrote back, I hope all is well. You know, here in Tzfas we are fortunate enough to live right near the resting place of the holy Ari. How I wish that you could visit us, and I would take you to the site on Erev Shabbat. Those who pray there see great blessings in their lives. I would love for you to join us.
On his next Shabbat back in Tzfas, Sefi's mother handed him an envelope. It was a letter from Michel.
Dear Sefi, you must be silly to think that I would ever visit the cemetery in Tzfas. Don't you know me at all? That is one place you would never find me. Wishing you all the best, Michel.
Sefi grieved. Somewhere deep inside, he sensed that the Ari's mystical power that could bring his childhood friend back to tradition. Yet Michel was refusing to even consider visiting the site where the Mor-Yosefs had shed so many tears and prayers.
Sefi pulled the photo out his drawer. He looked at it again and realized that if he were to pass a fellow on the street who looked like that, they wouldn't exchange so much as a nod. Michel was a stranger to him now…. He'd been longing for a reunion with someone who no longer existed.
Sefi didn't have an easy time with shidduchim. With the backing of his rebbeim, he insisted on a Torah home, no compromising or cutting corners, but his background tended to put off potentially suitable candidates. Still, he continued to believe and pray that at the right time, the right girl would come along.
And she did. One rainy winter night, Sefi became engaged to Rachel Margi. Like him, she had come on aliyah from France as a child, and at first she had gone to a religious public school, and then moved on to a chareidi school after her family strengthened their commitment and moved from Netanya to Tzfas.
The wedding was set for chai Adar at the Metzuda Hotel. Although Sefi had buried his longing to see his old friend Michel once again, his father urged him to send him an invitation nonetheless, just for old times' sake. Sefi obliged.
"Remember how I told you about our weekly visits to the grave of the Ari?" he added a few handwritten lines to the back of the invitation. "Soon I will be getting married not far from his resting place, surely thanks to the merit of all our prayers there. I hope you can join me on that day."
Close to noon on chai Adar, Sefi and his father headed to the mikveh of the Ari. What better way could there be of achieving atonement on one's wedding day? Then, with Mor-Yosef leaning on his son's arm, they made their way along the winding path to the Arizal's kever to pour out their hearts in prayer for the new couple and the home they were about to build.
It was time to climb the path back to the old Subaru, bedecked with ribbons by the chassan's excited mother. Due to Abba Mor-Yosef's advanced age, it took them 15 minutes to reach the parking lot near the peddlers' stalls, the candles, and the hand-washing stands. They passed the time murmuring Tehillim. The rosy-hued Gallilean sun hung bright over the ancient cemetery as the chassan and his father slowly walked away from the kever, with the fiery angels hovering over it and the flickering candles surrounding it.
At last they reached the summit, and out of the corner of his eye, Sefi saw his father lift his cane and wave it slightly. Following his father's gaze, he saw a young man in his twenties leaning on the stone fence, under the sign that warned, "Do not light candles!" The young man approached them hesitantly. The prickly hairs of a newly grown beard covered the lower half of his face. He wore a fashionable suit and a pale pink shirt, and had a generous mane of hair, carefully coiffed in front and covered with a big, white, tasseled Na-Nach yarmulke.
The young man came closer, within hugging range. On the slope below them, Jews of every stripe in the spectrum stood in prayer—Breslovers reciting the Tikkun Klali, Chabadniks pleading for the Geulah, mekubalim saying passages from the Zohar, and Yerushalmim in striped caftans roaring out their supplications. A group of shaggy local youths sat at a slight distance, beating darbukas in honor of the tzaddikim.
The young man closed the distance between them and threw out two embracing arms.
"Mazel tov, Prosper!" cried the stranger. "C'est moi, Michel Cohen! Do you remember me?"
"Michel?" The chassan could barely believe what he was saying.
"You came? I thought you said you would never come down to the grave of the Ari—that that was one place I would never find you." The youth laughed. "Yes, that's what I told you. And it's true. I am a Kohein, remember? I cannot go down into the cemetery. But the merit of the Ari brought you this far. Surely it could also bring me here to the holy city of Tzfas, to soak up a little of the holiness that shaped your life."
(Originally Featured in Mishpacha, Issue 717)
Oops! We could not locate your form.
>