| Fiction Corner |
Lost and Found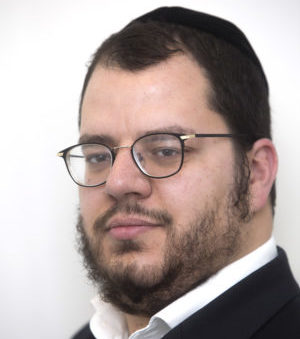 | July 4, 2018
P
rosper Mor-Yosef was his name. A proper French name for a proper Jewish boy born in France.
He was tall as a flagpole, with a curious gaze in his bluish eyes, a little leather kippah on his head, and a deep voice for his age. His friends called him Sefi. "Only old people call themselves Prosper," they told him. Not young people looking to shrug off all the old ways and have a good time.
Sefi was the only child of Jacqui Mor-Yosef and his wife Masouda. They were an honest, innocent couple who put their faith in Hashem and His tzaddikim. Their son Prosper was born in Marseilles. Mor-Yosef had emigrated there from Casablanca, a city once full of chachamim that began to shed its Jews with the founding of the State of Israel. The War of Independence, and after it the Six Day War, brought on anti-Semitic incidents in Morocco, and with each hostile act, another wave of Jews left the country for Israel or elsewhere, usually France. Jacqui had moved to France with his young wife. She was 12 years old when he married her, and he was no more than 17. For many years the Mor-Yosefs were childless, until Prosper came into their lives.
They sent him to school at Otzrot HaTorah, where the children learned Torah and emunah temimah for half the day, and secular subjects in the French language for the other half. While his parents behaved and spoke like Moroccan Jews, Prosper was a child of France. Mischievousness was his most outstanding trait and the source of his popularity.

He had a friend named Michel Cohen, charming and mischievous as Prosper, a handsome boy whose cleverness showed on his face. Michel and Prosper grew inseparable. They stuck together at school, and played at each other's houses until suppertime. In the morning they would meet again and walk to school together.
And then one day, Prosper's parents decided to realize their dream of aliyah. It was time for Prosper to part from Michel. Michel accompanied his friend all the way to the airport, where they said a heavyhearted goodbye.
"One thing I can promise you," Michel told his young friend. "We're going to be friends for always. We'll stay in touch. I'll be there at your wedding and you'll be there at mine."
Prosper would never forget the day they arrived.
It was a rough landing. Under a midmorning Middle Eastern sun, a shaky ramp was connected to the door of the Air France plane, packed with tourists and olim. Prosper held his parents' hands as, with mounting excitement, they prepared to set foot for the first time on the Holy Land. He looked down at the people exiting the ramp, and — how could it be? No one was falling to the asphalt to kiss the ground, the way all the stories said people did! They weren't even giving it a glance as they hurried forward. Little Prosper tried to swallow his disappointment.
Some distant relatives, eager to sell their apartment, had persuaded the Mor-Yosefs to take it off their hands with tales of the magical city of Tzfas and its holy mekubalim. And so they found themselves on the fourth floor of an old building in the Canaan neighborhood.
(Excerpted from Mishpacha, Issue 717)
>