| Diary Serial |
Dream Summer: Chapter 2
| April 7, 2021
Before I know it, there's pasta everywhere, and I mean EVERYWHERE, the director's at your side, and I'm turning shades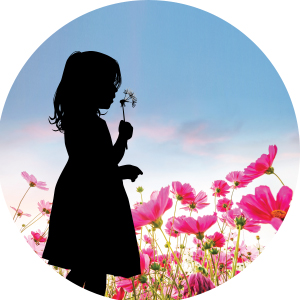 Omg, food! I almost forgot about that minor fact.
I couldn't be more relieved when we settle down at our bunk's table for supper. Like, food should distract her enough to let me breathe a little, no?
No.
"Abby doesn't like."
That's the only thing you have to say to the plate in front of you.
I pretend not to hear you amid the cheering. The head counselor's at the mic, the camp song's playing, and I assume you'll get over your resistance soon enough. I continue digging in, making casual conversation with the counselors around me.
Bad move.
Before I know it, there's pasta everywhere, and I mean EVERYWHERE, the director's at your side, and I'm turning shades.
"I'll take care of this," I finally manage.
But you're kind of thrashing on the floor and I gotta admit, this is way out of my league. I watch as they hold you down until your breath steadies.
"Don't like camp. Don't like pasta!"
You're mad.
You're confused.
Well, so am I.
But you're allowed to be, and I'm not.
"You don't like camp, Abby? But I know there are so many things here that you do like! Like the pool! Do you remember splashing in the pool?"
Your eyes are wide open now. "Splash!" you say.
"Yes, Abby, we're going to splash in the pool tomorrow! Isn't that exciting?"
I don't know how the director has you sitting calmly on the floor and all I managed to make you do is throw pasta. You're smiling now, the waitress is going to get you peas, and you were somehow roped into cleaning up your mess, at least some of it.
Wonderful.
I am an absolute failure.
The director gives me an encouraging smile and hurries to the next table. I wonder if I'll ever get this, get you, if I'll be able to look into your eyes and see what's inside of you instead of seeing green pools of confusion.
Well, at least I know now that I can talk to you about swimming.
"Do you have a pretty bathing suit that you're gonna wear in the pool tomorrow?"
I know that your bathing suit is pink with a flamingo because I unpacked it yesterday, but I ask you anyway. It's a nice way to distract you from the fact that we need to start your bath and bedtime routine and I'm in no mood for any more spilled pasta.
"My goggles have a piece for my nose so I can breathe in the water." Your eyes are shining and we talk about your pink bathing suit and bathing cap and glittery flip-flops and we review the contents of your swimming bag until my mind is spinning.
I somehow manipulate the other two counselors in the room to let you be first in line for the showers. It doesn't take much, I think the desperation on my face is enough.
I let you take rubber duckies in the bath just to get you to go, but not before you make me promise you ten million times that we are, in fact, going swimming tomorrow.
It's weird to me, your silence and then too many words and then silence again. I wonder where in your brain it's turned on and off, and where the off switch is for when I need it.
I watch you climb onto the ladder, to the top bunk that is your bed, your words gone again. I whisper goodnight to you in my head, but I can't say it out loud.
I barely register the fact that you're asleep because before I know what's happening, so am I. Licorice parties later, I need my pillow.
Tomorrow… I can't even imagine it coming.
to be continued…
(Originally featured in Mishpacha Jr., Issue 855)
Oops! We could not locate your form.
>