| Eye on Europe |
Detoxifying Labour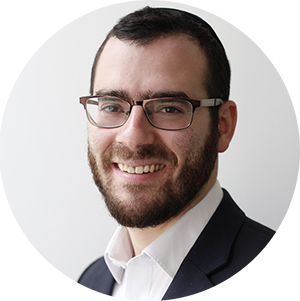 | April 29, 2020
Sir Keir Starmer has moved quickly to undo the Corbynite legacy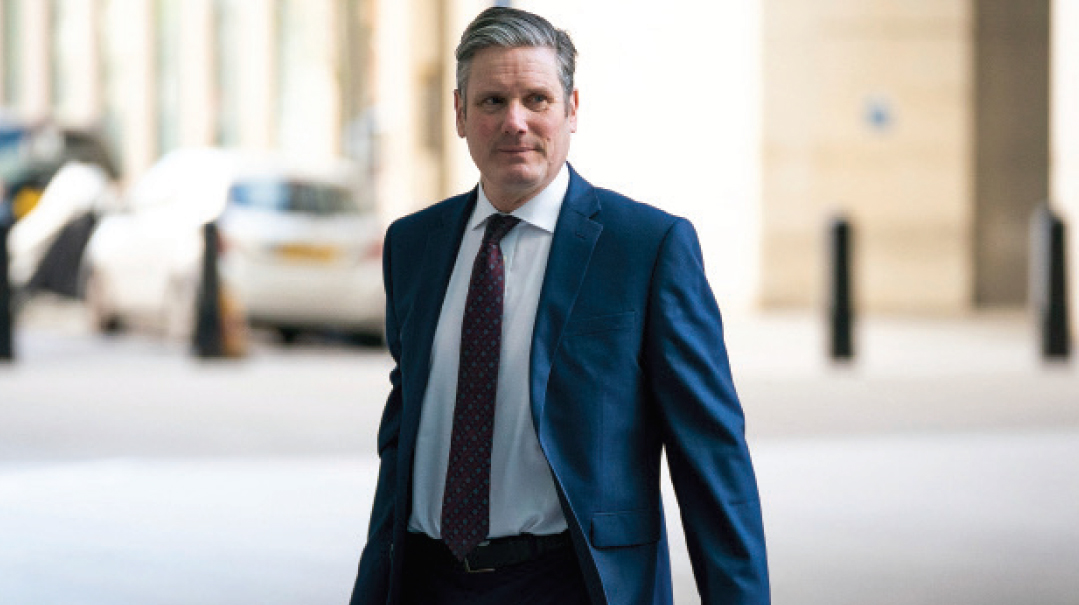 While people across Britain are getting used to disinfecting surfaces for coronavirus, the country's new opposition leader, Sir Keir Starmer, is doing something similar to the Labour Party, tainted by rampant anti-Semitism under Jeremy Corbyn.
A former head of the Crown Prosecution Service and a member of Corbyn's shadow cabinet, Starmer has moved quickly to undo the Corbynite legacy. In his acceptance speech after winning the leadership last month, Starmer offered a full-throated apology for "anti-Semitism's stain on our party," pledging to "tear out this poison by its roots." He's since given that teeth by culling Corbyn allies like Richard Burgon, a former Shadow Justice Minister who said that "Zionism is the enemy of peace," and members from Labour's governing body, the National Executive Committee. That in turn has given him the power to act against some local party branches where anti-Semitism has become endemic.
But the explosive leak of a late Corbyn-era internal report on anti-Semitism has put Starmer under pressure, with Corbynites claiming that it shows how Labour officials sabotaged Corbyn's electoral chances, and exposing how deeply the far left is in denial over anti-Semitism.
The more than 800-page report contains a mass of unredacted emails and texts between supposedly neutral party officials, in some of which Corbyn lieutenants are disparaged as "Trots" (Trotskyites) and other choice epithets. Originally compiled as an annex to the party's response to the Equality and Human Rights Commission that is investigating Labour anti-Semitism, the party's own lawyers banned its publication, because it contains leaked personal correspondence.
But the report has fed a growing "stab in the back" narrative across the party's ousted far left. Writing in the Guardian, former Corbyn deputy John McDonnell seized on the report to claim that "Labour came within 2,500 votes of forming a government in 2017," and that in a "shocking act of treachery," a "group of senior staff undermined the chances of Labour."
Responding to this Corbynite narrative, a Labour source told Mishpacha that the idea that the party was so close to power in 2017 was "total nonsense, based on counting every non-Conservative vote as if it automatically added to Labour's tally."
"The thrust of the report is Corbyn's supporters going back on their denial of the anti-Semitism problem in the party. They then said that, yes we do have a problem, but that's because for the first three years of Jeremy Corbyn being in power, we didn't control the party machinery so we couldn't deal with it."
"It's alarming that the people meant to be dealing with the anti-Semitism process were coming up with these convoluted conspiracy theories," said the Labour source.
But perhaps more worrying than the report controversy are shocking figures showing how deeply anti-Semitism is ingrained in the party.
A recent poll by Lord Ashcroft found that 73% of Labour Party members thought that the issue of anti-Semitism was "invented or wildly exaggerated" by the right-wing media and opponents of Jeremy Corbyn. That figure rises to 90% of Corbyn's 2016 leadership bid supporters.
Inevitably, Labour's far left have used these figures to demonstrate how Corbyn represents the mainstream of the party, whose popular will has been thwarted by the party establishment. "If Jeremy Corbyn is anti-Semitic," says the Electronic Intifada website, "that means that 354,000 Labour members should be expelled."
Labour moderates take these figures seriously, but think that new leadership can act to change sentiment over time, and marginalize extremists. "The same set of people who responded to this poll have elected a new leader who has promised to sort this thing out," says Luke Akehurst, a former member of the party's National Executive Committee and director of We Believe in Israel. "Starmer has to take the membership on a journey and a major component of that will be when the Equality and Human Rights Commission report is published. He'll be able to point to an independent report and say that this is the reality."
Yet for all of Starmer's seriousness about purging Labour of anti-Semitism, the party will remain far to the left of its Blairite forebear on the totemic issue of Israel. One of new Shadow Foreign Minister Lisa Nandy's first acts on the job came in response to the news of Israel's coalition government. In a letter last week to Foreign Secretary Dominic Raab, Nandy asked Raab to use Britain's influence to "prevent the proposed annexation of the West Bank," which, she wrote, was "in direct contravention of international law."
The letter drew derision on social media, with many noting ironically that Raab, who is managing Britain's coronavirus response in Boris Johnson's absence, had more urgent priorities. But it's a sign that a woke pro-Palestinian bias will continue to dominate Starmer's Labour, and provide a low-cost source of virtue-signaling to the party's left.
Keir Starmer's election as Labour leader has averted the nightmare scenario of terrorist sympathizers at Britain's helm. But as the polling figures show, he has his work cut out to disinfect Labour.
The left wing's continued obsession with Israel, even amid the corona crisis, raises questions over how far that process can go, when the very demonization of Israel is part of the party's identity.
(Originally featured in Mishpacha, Issue 808)
Oops! We could not locate your form.
>