| Eye on Europe |
Boris, the Reincarnation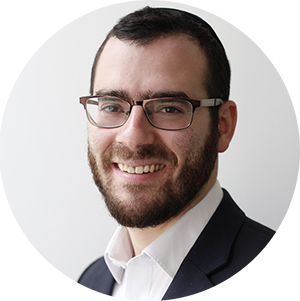 | June 13, 2023
What led to Boris Johnson's rise and fall? What is his legacy?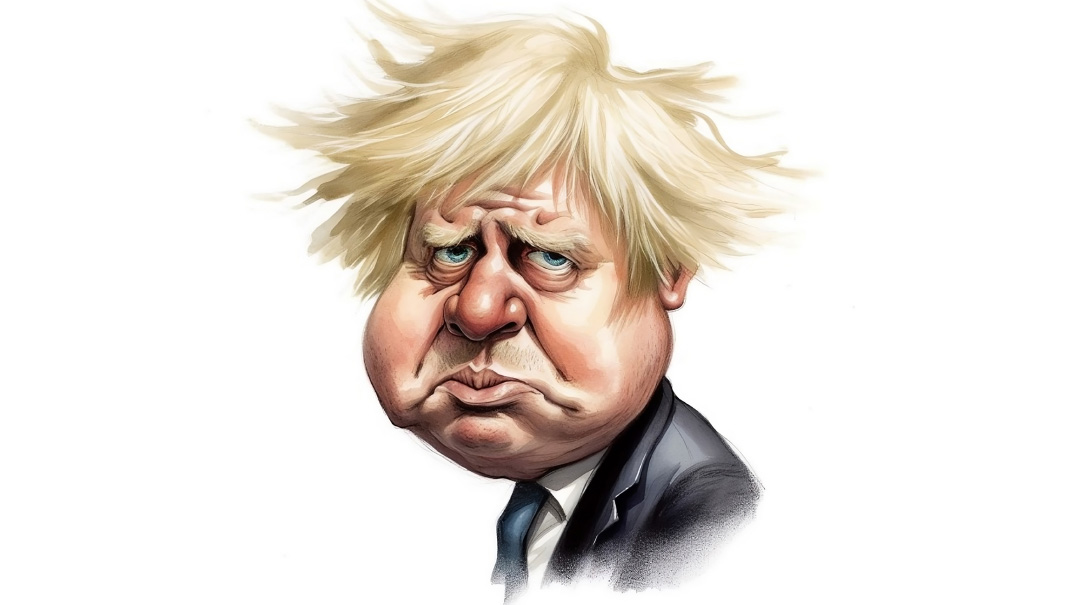 Boris Johnson's former editor once offered a perceptive insight into his erstwhile colleague's tumultuous media and political career: "Johnson is useless in every job," he wrote when Johnson became prime minister in 2019, "except the top one."
A scant four years after scrambling to the top of the political pyramid, not only is Johnson out of the top job — his recent resignation as an MP in the long shadow of a Covid scandal means that he's out of a job altogether.
Like an asteroid on steroids, Boris Johnson's streak across the firmament of British politics was brief but spectacular. As the door (seemingly) closes on his political career, it's time for a retrospective: What led to his rise and fall? What is his legacy? And is this the end of Boris?
The Outsider
Johnson himself memorably described his own outsider status: "I'm about as likely to become prime minister as to be reincarnated as an olive," he said back in 2012. The quip was testament to the widespread feeling that, despite two (successful) terms as Conservative mayor of London, Boris was too erratic for the top job. But the remark also highlighted the way he disguised a ferocious ambition with humor and a tousling of his blond mop, leading many to underestimate him.
Body Count
Against that background, Boris's rise was a product of one thing: the body count of Brexit. At a late stage of the referendum campaign, Johnson came out in favor of the "Leave" campaign. Unlike then-prime minister David Cameron, who called the referendum assuming that the "Remain" side would romp home, Johnson read the political tea leaves accurately and became a Brexiteer figurehead while Cameron's political career ended prematurely. It was Theresa May's failure to deliver a Brexit deal as Cameron's successor that killed her premiership in 2019, at which point Johnson's election to "finish the job" was an inevitability.
Era Defining
It's now hard to remember, but Johnson's victory — the largest Conservative majority since Margaret Thatcher — was so convincing that there was heady talk of a "Boris decade," akin to Tony Blair's decade-long reign.
It wasn't just that Boris was British politics' most successful international brand since Blair himself; Johnsonism was based on a fundamental realignment of the political system. Within the space of one election, the Conservatives destroyed the Labour Party's historic power base in England's working-class, post-industrial north, and built a so-called "Blue Wall" instead. The dramatic turnaround promised to wipe out Labour — reeling from their drubbing under the Corbynistas — for a generation.
Liberal Legacy
In office, though, delivering Brexit proved to be the only truly conservative policy that Boris made good on. The facile comparisons drawn with Donald Trump were mostly unfounded: Johnson governed like the metropolitan liberal he really was, championing radical environmental targets and failing to clamp down on immigration. Boris was also an early and strong champion of Ukraine's fight against Russia — again at odds with Trumpian conservatism across the Atlantic.
For Britain's Jewish community, though, Johnson's legacy has nothing to do with the finer points of conservatism; his role in singlehandedly preventing Jeremy Corbyn from taking power will earn him their undying gratitude.
Covid Costs
So where did it all go wrong? In a few words: Covid, and Johnson's own failures as a leader. An opponent of the lockdowns that other ministers evangelized, Johnson presided over public health measures that unleashed a wrecking ball on the economy.
The resulting sense of malaise would have challenged any leader, but allied with the "Partygate" scandal — revelations that Johnson's own staff had broken the severe social-distancing laws that he'd passed for the rest of the country — it led to his ouster as PM. The public discovered, in the words of ConservativeHome editor Paul Goodman, that Boris was a "stupendous campaigner, but a fitful executive."
Show Over
Johnson's resignation looks like the end of the road for the Boris Roadshow. According to ConservativeHome, about 20 percent of Conservatives want to see him return as leader. Among voters in general, almost three-quarters see him as untrustworthy.
With a general election due next year, Johnson might well envision an attempt to take the reins should his successor Rishi Sunak fail to deliver a fifth consecutive Conservative victory over Keir Starmer's Labour. But having defied the political odds once, Johnson is indeed more likely to be reincarnated as an olive than to repeat the trick again.
(Originally featured in Mishpacha, Issue 965)
Oops! We could not locate your form.
>