| Eye on Europe |
Rising Star of the Italian Right | August 15, 2023
Five key insights to know about Italian Prime Minister, Giorgia Meloni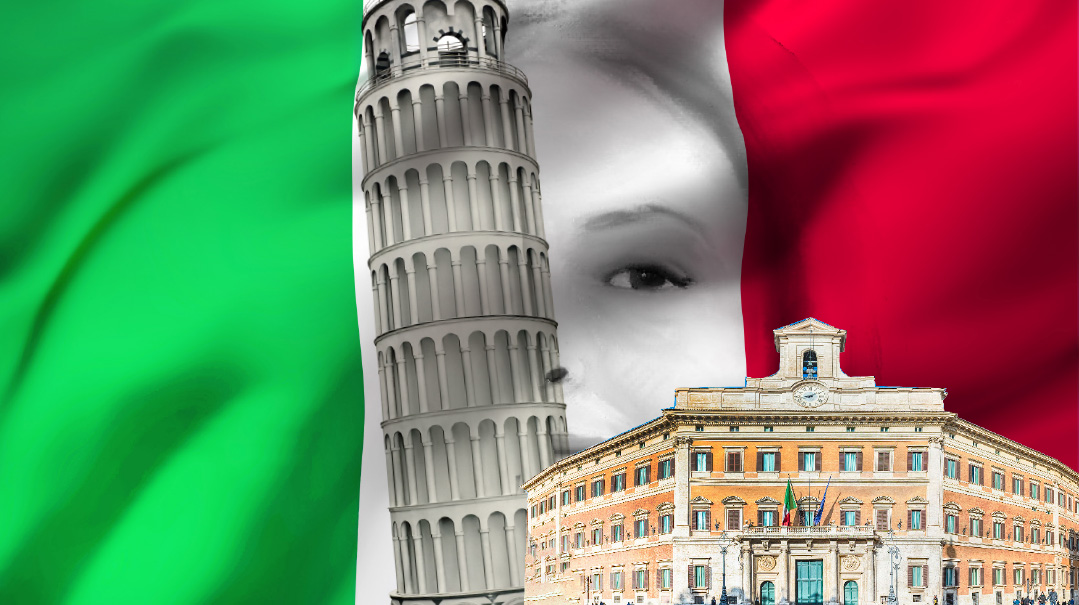 The prime minister of Italy, Giorgia Meloni, is now seen by many as the leading light of the European right. Despite fears over where she might lead her country, given her dalliance with fascism as a youth and the far-right orientation of her party, Fratelli d'Italia ("Brothers of Italy," known by its initials FdI), opinion surveys in July gave her the highest approval ratings of any leader in Europe.
She remains resolutely opposed to uncontrolled immigration and unapologetically defends traditional Catholic values; but her unwavering support for Ukraine in its war against Russia earned her a warm White House welcome from President Biden. Possessed of a strong self-assurance and the ability to think on her feet in a debate, the 46-year-old prime minister appears to be in firm control of her right-wing governing coalition and will likely be on the scene for a while.
Here are five key insights to know about Giorgia Meloni.
1
Leading the European Right
The ascent of Giorgia Meloni to power has demonstrated that, when it comes to inclusivity, the left may talk a good game, but the right appears to be making more substantial strides. In an era marked by progressive demands for female "empowerment" and "diversity," Meloni achieved success at the ballot box despite her firm opposition to the "woke" agenda.
She may be the leading edge of a trend on the Continent, where France's National Rally is led by another woman with far-right origins, Marine Le Pen; and Spain's conservative Partido Popular has a rising star in the president of the Community of Madrid, Isabel Díaz Ayuso.
"I am a right-wing woman, and I proudly support women's issues," wrote Meloni in her book We Believe. "In recent years, we have had to endure contempt and racism from feminists... Perhaps, as far as feminism is conceived in this way, it is more a question of ideology than of gender and substance."
2
Relationship with Jews
Jewish observers looked on at the rise of Giorgia Meloni with concern, given her background. She got her feet wet in political activism with Azione Studentesca ("Student Action"), a youth group connected to the Italian Social Movement (MSI), the postwar successor to Benito Mussolini's Fascist party. In 1996, at age 19, she told a television interviewer, "I think Mussolini was a good politician." She claims to have mellowed since then, and has charted a path considered moderate at least within the context of her far-right party.
As a minister in a previous Italian government in 2009, she visited Yad Vashem on a visit to Israel. Just before the 2022 election that brought her to power, she fired a party member who praised Adolf Hitler. And taking a page from Hungary's Victor Orban and others on the modern European far right, she has sought to quell fears of anti-Semitism by presenting herself as a friend of Israel.
"The relationship between the Jewish community and the government is one of close collaboration, and we are in constant communication with the prime minister and her associates," says Mr. Victor Fadlun, president of the Jewish Community of Rome, to Mishpacha. "Just to give an example, the government is on the verge of approving a €10 million contribution toward the construction of a new Holocaust museum in Rome."
Meloni has found a natural ally in Binyamin Netanyahu, emphasizing that Israel is a "fundamental partner" for Italy, and frequently comparing her own party, FdI, to the Likud.
3
Links with Uncle Sam
The ascension of a right-wing prime minister in Rome did not make a good first impression on Democrats in Washington. Nevertheless, Meloni's actions as prime minister have compelled the White House to set aside superficial political differences and focus on common interests. President Biden has particulary appreciated Meloni's strong, vocal support for Ukraine in its war against Russia, something that he has failed to secure from other right-wing European governments, like Hungary.
When Meloni was received in the Oval Office at the end of July, the president's first words to her were, "I compliment you on your very strong support in defending against Russian atrocities."
Meloni has also been open about her desire to pull Italy out of the Chinese mega-infrastructure project known as the Belt and Road Initiative (BRI). A previous Italian government joined the venture in 2019, potentially giving China a foothold in Europe and drawing criticism from the US.
"It is possible to have good relations with Beijing… without necessarily being part of an overall strategic plan," she said in May.
This decision to distance herself from Xi Jinping has been well received in Washington.
4
Union Worker
While Giorgia Meloni has expressed her support for the European Union, she has made it abundantly clear that she intends to challenge the de facto center-left EU leadership of Germany and France. She has clashed numerous times with French president Emmanuel Macron, primarily over border protection. A video of a 2019 speech Meloni made before being elected prime minister went viral, because of her unsparing criticism of France's policy toward its former colonies in Africa.
"It's disgusting that France continues to exploit Africa by printing 'colonial money' for 14 African countries [which all use the CFA franc], charging them fees to mint the currency, and by using children labor in mines and to extract raw material, as is happening in Niger. France extracts 30 percent of the uranium it needs to run its nuclear reactors, while 90 percent of Niger's population lives without electricity. Do not come to teach us lessons, Macron, the Africans are abandoning their continent because of you. The solution is not to transfer Africans to Europe but liberate Africa from some Europeans."
A minister in Macron's government excoriated the anti-immigrant turn in Italy's policies after Meloni took power, prompting Italy's foreign minister to cut short a visit to Paris. In June, Macron and Meloni met personally and publicly proclaimed that they had patched things up.
But Macron still regards Meloni's strength with a wary eye, especially in advance of elections for the European Parliament in 2024. The Italian PM could potentially lead a campaign for the center-right European People's Party (EPP).
5
Inside Italy
When Italians elected Giorgia Meloni, they knew they were getting a populist leader, as evident from her campaign slogan, "Italy and Italians first." Her policy agenda included tax cuts, subsidy reductions, and, of course, a crackdown on immigration. Interestingly, however, this last item seems to have represented more of a wish than a reality. From January 1 to July 12 of this year, 73,414 migrants arrived on boats in Italy, compared to 31,333 for the same period the previous year, and more than the total for all of 2021, according to data from Italy's Interior Ministry.
The Meloni government offers by way of defense that "miracles cannot happen overnight." Meloni herself has even asserted that "Italy needs immigration," albeit through legal channels. In response to her critics, she says she prefers to let her actions speak louder than words.
When asked about the New York Times' characterization of her policies as "scary," Meloni, always quick-witted at press conferences and in interviews, replied, "There is nothing I want to tell to those who criticize me. I think it is a right they have. The only way I like to respond is with results."
So far, things seem to be going well for her: According to the latest survey from the Pew Research Center, nearly six out of ten Italians (57%) approve of Meloni's performance.
(Originally featured in Mishpacha, Issue 974)
Oops! We could not locate your form.
>