| Calligraphy |
Day to Day | October 10, 2019
Ugh, that was not a nice thing to think about a person who gave you a generous gift. What was wrong with me?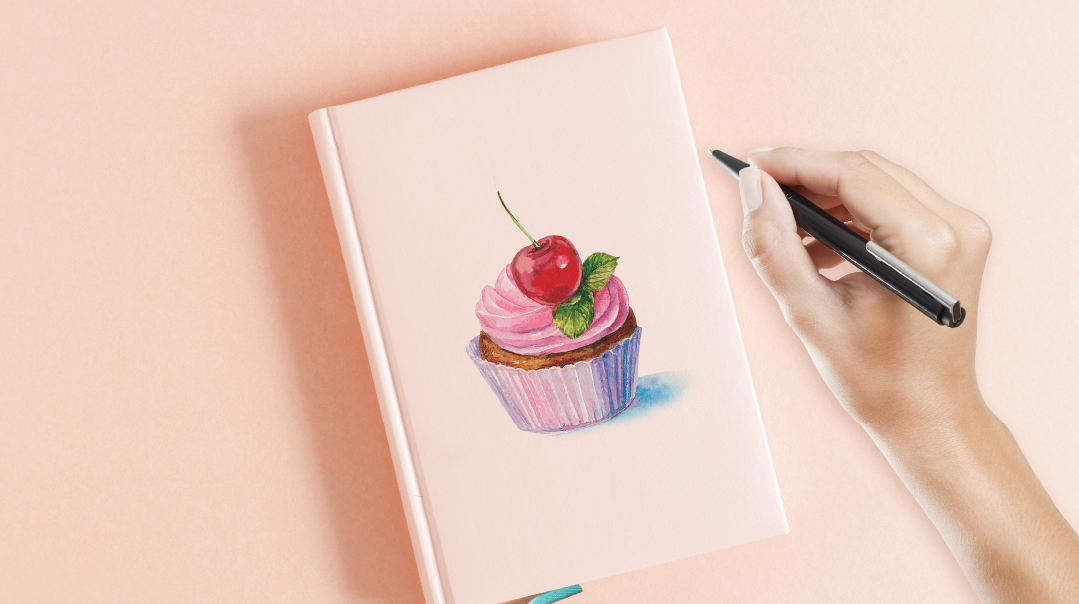 Of all the gifts in the world, a planner?
What was I supposed to do with a planner? This was 2019. People had phones. Phones had calendars. I got automatic reminders for everything. Why did Shuli go and buy me a planner?
I stared at the notebook in my hand. It had cupcakes on the cover. And it came along with a super mega-value pack of accessories. Stickers and Washi tape and 24 colored felt-tipped pens.
"It's a huge trend, there's an entire community of planner addicts," Shuli babbled in my ear. "You're a 3-D modeler, you enjoy art. So this community is flooded with hobby crafters, like you. I don't do these things, duh, but Penina is a BUJO junkie, and she's part of a journaling group. They follow a scientific planning and journaling system, and report their progress on this online group platform. And they turn their planners into works of art, then post pictures of their pages. I'll tell Penina to send you an invite."
Oh, so this wasn't only a unique moving gift, it was a thoughtful and personal one as well. Bullet journaling, adorable. I wanted to tell her, hello, Shuli, I'm not a hobby crafter. My work was creative, sure, I had a BA in fine arts, but everything I did was strictly digital. I did industrial design, product development — at least I used to do that, up until the move — using computer software. I didn't touch glue.

I shook my head when I hung up the phone and wended my way around boxes toward the kids' room. Linens first, Penina had warned me. "Nothing happens if you don't unpack the silverware the first day, but everyone needs a bed to sleep in at night."
Fair enough.
I opened the new bedding package, unfolded a crisp sham and held it up to the light. Pretty. White background with a gray and fuchsia floral print. I loved this set. It was a moving gift from my siblings. A nice, sensible gift, unlike… a cupcake notebook.
And Shuli was my best friend.
When the kids' beds were done, I took a break from unpacking to check in at work. Flebotte had agreed to give me a chance to work from home, and I had to show him I was serious about my job, that working remotely wouldn't impact my output.
I flicked on the light in the dining room — a plain lightbulb for now, until we found time to shop for fixtures. My brother Yirmi had gone and given us a $2,000 gift certificate at Royal Lighting, in addition to chipping in for the linen set with my other siblings. Another opportunity to flaunt his wealth. Because it wasn't enough that he lived in a brand-new house on a 40' x 100' lot in the heart of the city.
Ugh, that was not a nice thing to think about a person who gave you a generous gift. What was wrong with me?
(Excerpted from Calligraphy, Issue 781)
>