| A Gift Passed Along |
Cup of Blessing | April 5, 2020
A tangible link between lofty generations engaged in the same enduring dance between Heaven and earth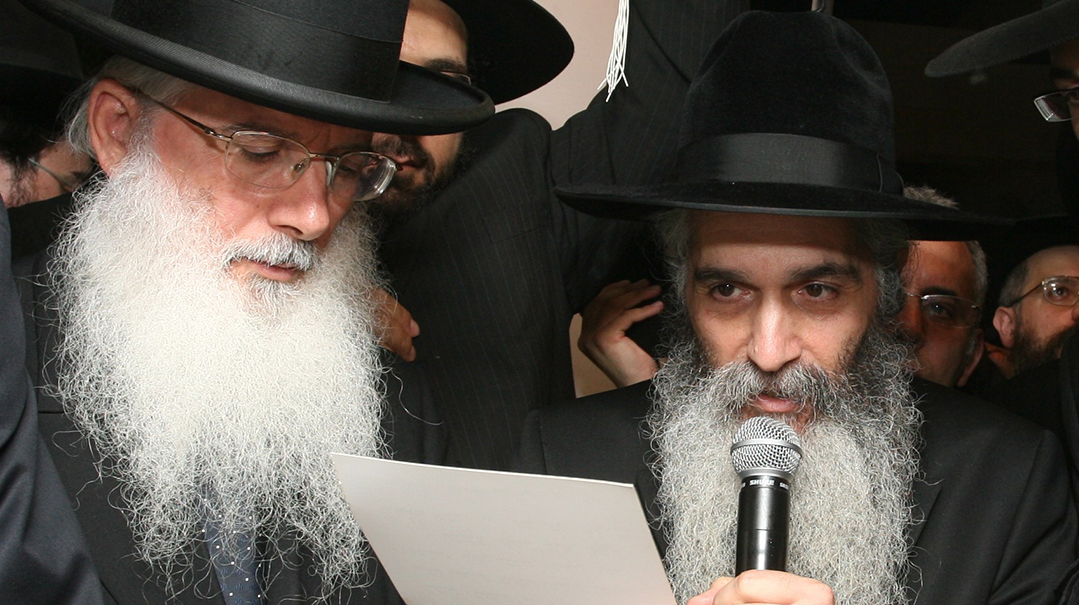 Photo: Rabbi Mattis Goldberg
The name "Baba Sali" evokes images of ascetism, of shrouded eyes and long fasts. But the holy sage Rav Yisrael Abuchatzeira was also able to channel holiness into food, drink, and feasting. The long feasts he hosted for various hilulot from his home in Netivot were wondrous events that stitched together the seams between the worlds Above and the very mundane food and drink of the world below.
His grandchildren, the "admorim" of the Abuchatzeira dynasty, have built courts and gained names for their mystic connection to the spiritual underpinnings of the physical world. This family heirloom, an ancient silver cup with delicate etchings, appears at virtually every simcha, a steady reminder of the family's unique power to bring heavenly blessings into new beginnings. When Rav Mordechai Eliyahu was once honored to bless the wine inside, he took in the cavernous size and commented, "This cup met the shiur of the Chazon Ish before the Chazon Ish was even born!"
At every Abuchatzeira bris or a chuppah, you will see it clutched with reverence, a tangible link between lofty generations engaged in the same enduring dance between Heaven and earth.
(Originally featured in Mishpacha, Issue 806)
Oops! We could not locate your form.
>