| A Gift Passed Along |
Bound to Eternity
| April 6, 2020
But that wasn't all: next Rav Yaakov Meir spoke of the heart — the Yiddishe heart!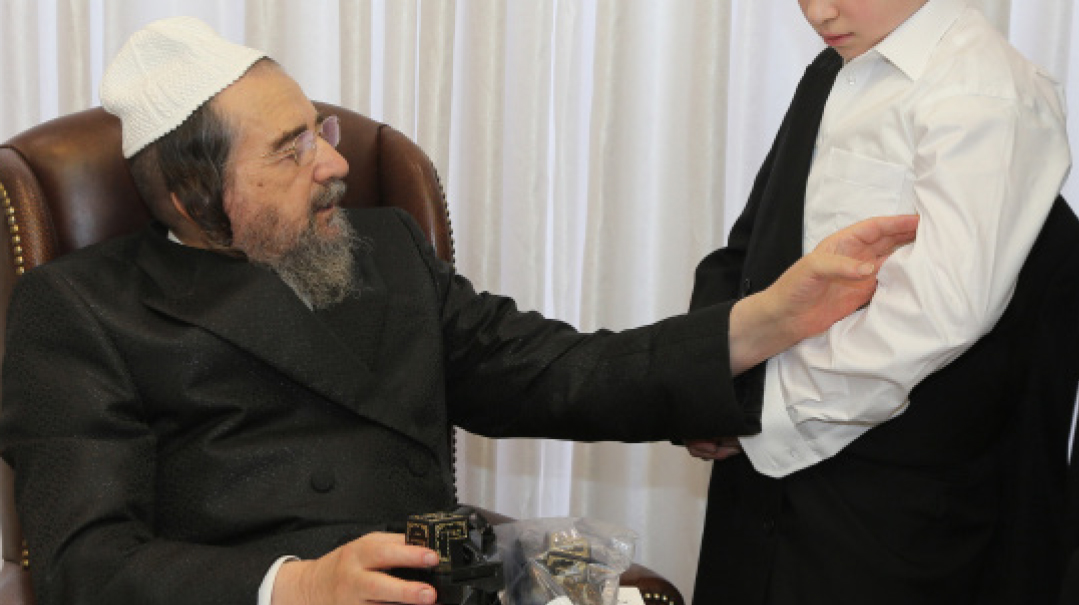 Photo: AEGedolimphotos.com
Photographers usually focus on finding the right angle, the proper light source, the best composition for their photos. But when I accompanied a Breslover chassid and his bar mitzvah-aged son to the elderly mashpia Rav Yaakov Meir Schechter, all those considerations faded away. Instead of a photo op, a scene framed in color and shadow and pixels, I was privy to a shiur I carry with me still.
The meeting had an intense, serious air. The elderly tzaddik, I realized, was determined to make sure his young visitor understood what tefillin really are.
He didn't suffice with a perfunctory brachah and some good wishes. Instead, Rav Yaakov Meir learned the halachos and relevant kavanos with this young man about to become an adult.
But that wasn't all: next Rav Yaakov Meir spoke of the heart — the Yiddishe heart! — the passion and emotion and feelings of a Yid. And then he spoke of the power and potential of a Yiddishe mind.
Finally, he wrapped all those threads together. "The tefillin shel yad correspond to the heart and the tefillin shel rosh correspond to the brain," he told the young man before him. "They will elevate you and connect you and give you proper thoughts and proper words and proper actions."
Looking on, I found myself enthralled by the shiur: the Rav ever so eager to transmit what he was feeling, trying to capture the holiness of tefillin in words, clearly seeing not just the young man in front of him, but every young man, everywhere, and the young men who will yet follow them as well.
(Originally featured in A Gift Passed Along, Special Supplement: Pesach 5780)
Oops! We could not locate your form.
>