| Corona Crisis |
Coping with Corona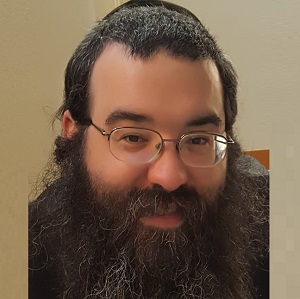 | March 25, 2020
In these coronavirus times, the unthinkable is having second thoughts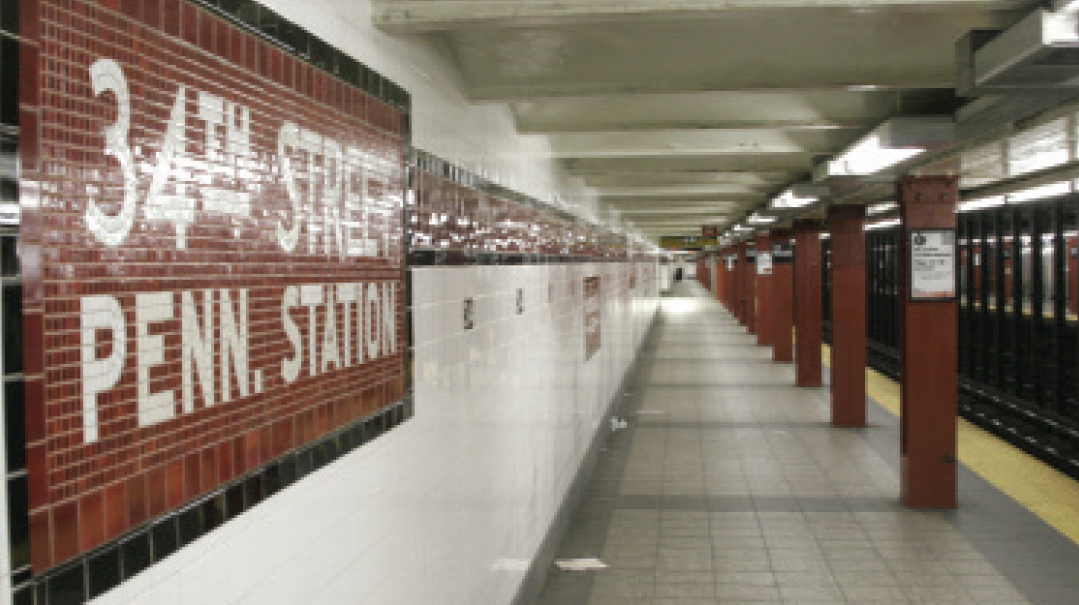 All the kids are home from school. Shopping has become a herculean challenge. Even Shabbos was difficult this week, with many New York Jews davening by themselves for the first time in their lives.
The virus racing through America's cities, particularly in New York and Jersey, is metastasizing at an alarming pace. Five hundred cases in New York City one day turned into 1,000 the next, 2,400 the next and 8,000 by the weekend. As we go to print, sixty people are in intensive care units and lists are being passed around with dozens of names who need a speedy recovery.
"Yidden," tweeted Rabbi Chanina Sperlin, the executive director of the Crown Heights Jewish Community Council, "our shtetl is burning."
So, How Are People Coping?
"No one coped," one friend who has eleven children tells me. "It's an outright lie to say they have."
Yochonon Kugelman, a computer programmer from Brooklyn, disagreed. He said he wants a few more days of staying home. "So many things got done, things I've pushed off," he said. "My wife participated in a lot of teleconferences. So neither of us were bored."
Mrs. Solomon, with four children under the age of six, said that it all boiled down to preplanning. She bought several templates to make Haggadahs, stocked up on the basics, and prepared arts and crafts projects.
"My goal was to do it without showing them any videos," said Mrs. Solomon, who runs a day camp in the summer and is a former preschool teacher. "It was difficult because everyone was sending out all these amazing videos but I prepared tons of activities instead."
Yoel Klein, a businessman from Palm Tree, formerly Kiryas Joel, said that as soon as the severity of the virus became known, he encouraged his parents to go to Monsey, where they own a home, and stay indoors. His children did arts and crafts, and kept up with their studies by dialing in to their schools' hotlines. "I just listened to Rav Shimon Spitzer's shiur," Klein said. "His main point was that Hashem wants us to serve him differently than usual now. So we are Baruch Hashem coping, even though everything is different."
Avrohom Yehoshua Kugelman, an employee at B&H Photo and Video, said he received orders on Tuesday afternoon to quarantine since a member of his shul tested positive. He grabbed his things and rushed home. "It was a surreal ride home by train," Kugelman said. "I asked my wife to get the bare minimum of things from the grocery. It really hit me when I had to daven Shacharis. I'm used to davening with a lot of people, which gives me energy."
Naftali Fried of Boro Park said that he was home all week, with the exception of a short trip to oversee a work site. Social media, he said, helped him to feel connected. "People were sending around jokes on WhatsApp. That helped a little," he said. "My wife had it very hard. We have two kids. She made breakfast every day, she pushed through, gluing arts and crafts, coloring, reading books. So, no, we didn't really cope."



A Chasunah to Remember
Getting married in your dining room would have once been unthinkable. But in these coronavirus times, the unthinkable is having second thoughts.
One by one, as wedding halls announced that they were closed "until further notice" videos began appearing of weddings in backyards and on street corners. One video that went viral showed a Monsey couple getting ready to travel to Boro Park for their son's chasunah. As they stepped out of their door, they were greeted with a veritable block party, with hundreds of neighbors surprising them with music to celebrate an event they wouldn't be able to attend.
It wasn't hard to track down the father of the chassan — Avrumie Schlisselfeld had been with us at the Agudah mission to Albany several weeks ago.
I spoke to him by phone during sheva brachos. He said that he and his wife Chanie had a rollercoaster week, not knowing until the last minute whether the wedding would happen.
"This is not about social media, this is not about hype," Avrumie said. "This is about being able to spread the message that you can go through a situation like this and still be positive about it."
During the aufruf, Avrumie said, it occurred to him that the chasunah, scheduled for Wednesday, might be complicated. But the chassan and kallah, Eli and Tobi, took it in stride.
"My concern and the concern of my in-laws, Yitzchok and Breindy Obermeister, was just the chassan and kallah," said Mr. Schlisselfeld. "And they passed with flying colors. For me it was easy. I got married already. But for them, this is the only time. But they were great about it."
Mr. Schlisselfeld, an accountant at the Manhattan-based Marks Paneth accounting firm, said co-workers asked him why he didn't just postpone the wedding. "You just don't understand," he said he responded, "for us to get married, it's not just a ceremony, it's a big thing. Picking a date is a huge thing and we don't just push it off."
It was difficult for the entire family. None of the kallah's four grandparents were there, and only one grandfather could attend from the chassan's side. "He said he had to be there," Mr. Schlisselfeld said. He also arranged for a live Zoom feed, which about 125 people viewed.
The most poignant moment came when the grandfather danced with the chassan to the new jingle, "Ki tov Hashem, veil di Eibishter is gut."
"Everyone tells me I went viral," the grandfather joked, wondering if viral during this virus was a good or bad thing.
"Who would ever imagine," Mr. Schlisselfeld told his son, "that you and Zeidy would be the social media stars of this?"
At the chasunah, Mr. Schlisselfeld brought gloves for the 100 or so guests. "I was telling my mechutan, 'you know, with the crowd that we're having, maybe we'll get one dance out of it.' In the end we had three dances. Put it this way, there was nobody sitting on the side. One person said to me, 'I never felt so important at a chasunah.'"
(Originally featured in Mishpacha, Issue 804)
Oops! We could not locate your form.
>