| Close Call |
Close Call: Chapter 13 | July 17, 2019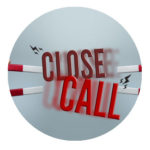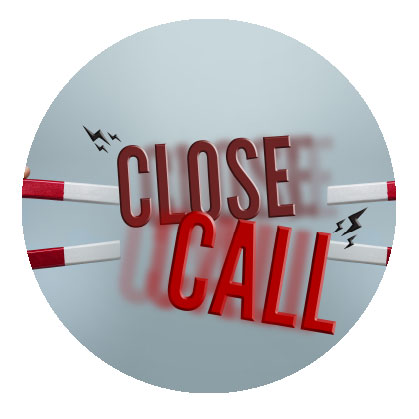 It was nice being around my old friend. It was comfortable and familiar. And most of all, normal
B
eing engaged is a unique time in a girl's life. It's like riding a cyclone of emotions at full speed: joy and hope, excitement and apprehension, gratitude and fear, all lumped together. It's also a very busy time, a short window during which so much has to happen; shopping, apartment hunting, gifts, wedding prep. The list never ends.
Between gown and sheitel appointments and keeping up with lesson preparations, grading papers and actually showing up to teach every day, I was constantly chasing my shadow. I was so busy, I didn't have time for anything.
Not even for Ahuva.
It was strange, because Ahuva had just gotten off this same cyclone. She'd just been through this engagement thing, and somehow, she'd had all the time for me throughout.
What happened? Why were things so different now?
I didn't have the time to mull over this question. I didn't have much of an inclination to, either. Thinking about Ahuva had become extremely unsettling. Nothing was the same anymore. The magnetic pull of our friendship seemed to have lost its power. Much as I tried to tap back into it, it didn't work.
We still spoke. A lot. And when Ahuva voiced what I knew, that something was different, something was wrong, what's going on? — I chalked it up to wedding preoccupation. Things would go back to normal — if anyone could call our friendship normal — when I got married and the dust settled. But it was lip service. My words weren't coming from my heart, because in my heart, the desire to maintain our friendship was slowly evaporating, replaced by a desire for social and emotional health.
Strangely, or maybe it wasn't all that strange, my friendship with Miriam was traveling in a reverse parallel. I loved talking to her, and despite my being incredibly busy, we spent a lot of time on the phone. We also got together on Shabbos afternoons, a routine we'd unwittingly dropped when Ahuva had come onto the scene.
It was nice being around my old friend. It was comfortable and familiar. And most of all, normal.
The weeks flew by, my wedding day fast approaching. Things were starting to fall into place, and I spent many hours in my apartment, cleaning, organizing, unpacking.
One night, I was going through my closets in my bedroom at home, deciding what to take to my apartment and what to toss. Being a hoarder by nature, it was a tough job. It didn't make sense to take all my school and camp souvenirs along to my new apartment, but I didn't have the heart to part with all the small things that had been so meaningful to me at different stages of my life.
I made two piles, Keep and Toss, and slowly worked my way through my possessions.
In the bottom drawer of my dresser, I found my letter box. It contained every letter I'd received from family and friends from the beginning of time. I cracked the box open and indulged in a trip down memory lane. It was fun and funny, and I laughed to myself, recalling the history of each letter.
The last letter, buried at the bottom of the pile, was actually the most recent letter I'd received. I'd tucked it into the box only a few weeks earlier, feeling it deserved the most concealed spot.
It was a letter from Ahuva, written a few days before her wedding.
The letter was several pages long and had water stains — tears, she'd explained, that had rained on the papers as she wrote. Ahuva expressed her many feelings, about getting married, about our friendship, about her hopes and dreams and fears.
I started rereading the letter. I read the first paragraph. And the second. My stomach soured. Maybe it was because of the time, a mere few days before my own wedding. But as my eyes raced over the page, I realized it wasn't that. I felt queasy because there was something wrong with this letter. It was too personal. Maudlin. Oversharing.
It made me nauseous. It wasn't a memory I wanted to cherish forever.
With a slightly trembling hand, I added it to the Toss pile.
(Originally featured in Teen Pages, Issue 769)
Oops! We could not locate your form.
>