| Catching up With |
Catching Up with Marcos Lapciuc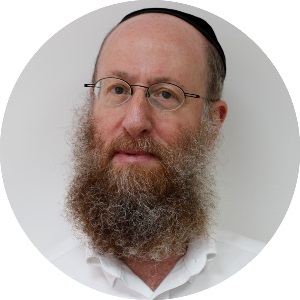 | June 26, 2019
"People realize pretty soon if you're a person of your word. If you want respect, you have to give respect, and if you do that, it never goes unseen"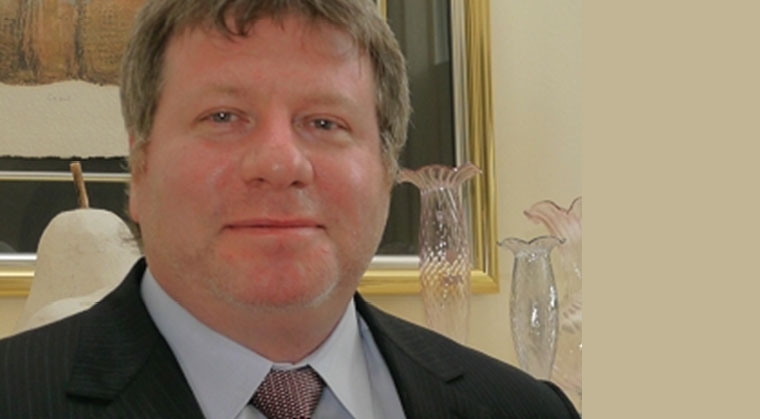 Flash Back
T
he weather was unseasonably cloudy and muggy while I was on assignment to Miami in the late winter of 2013, but my interview with Marcos Lapciuc supplied the missing rays of sunshine, with his positive, can-do attitude in the midst of his organization's financial distress.
Two years earlier, Lapciuc had joined the board of trustees at Jackson Health Trust, where he hoped to share his financial smarts and business skills with America's third-largest public hospital, which was dispensing some $500 million a year in charity care.
Little did he know the mess he was stepping into. The board soon promoted Lapciuc to treasurer. Taking a deep dive into Jackson's finances, he discovered they were bleeding $400 million in red ink and on the verge of bankruptcy. Lapciuc, a savvy and determined Colombian-born Orthodox Jew with business interests in textiles, real estate, and consumer electronics, assumed the hospital's chairmanship. He developed and implemented a bailout plan that quickly turned the huge debt into a surplus, winning widespread public acclaim and performing a major kiddush Hashem in the process.
Our interview ("Critical Care," Issue #452) took place just as this financial turnaround was complete and Lapciuc was ready to pass the mantle to his successor and pursue his next career challenge.
Progress Report
The turnaround Lapciuc engineered restored public confidence in Jackson Hospital. It's not every day that voters approve a referendum to pay higher taxes, but in November 2013, Miami-Dade County voters approved a $830 million bond issuance as part of a ten-year, $1.4 billion renovation and expansion plan at Jackson.
Now at the halfway mark, Jackson, which pioneered Miami-Dade's first trauma center and is home to the state's busiest organ transplant institute, has posted a surplus for six straight years and is putting its new sources of funding to wise use. It is constructing a brand-new facility in Miami's Doral neighborhood called Jackson West, has built several new urgent care centers throughout Miami-Dade, and is adding a massive new rehabilitation center at its main campus in downtown Miami, in addition to many new long-needed upgrades.
Does Lapciuc miss being the chairman, having stepped aside at the early stages of a project he was so closely identified with?
"When I left, I definitely felt a bit of a void," Lapciuc said, although he continued on as a consultant until the end of 2015 to ensure a smooth transition. "I stayed in contact with some of the key people and would still have the CEO come to my house for a scotch and a cigar, but at that point, I had a lot of things going on in my own businesses to apply myself to."
The Gray Zone
Lapciuc was often in the news during the turnaround at Jackson, and after he left, he created his own radio program that he called The Gray Zone.
"Obviously, I had made a lot of contacts at Jackson, and the show was my vehicle to stay relevant in the public eye," Lapciuc said.
A harbinger to the popular Fox and Friends, Lapciuc and an eclectic group of three co-hosts hashed out the issues of the day, interviewed local and national politicians such as Florida's Congresswomen Ileana Ros-Lehtinen and Debbie Wasserman-Schultz, and often featured top beat reporters from the Miami Herald. Another reporter who appeared on their program was the news editor of a Jerusalem-based publication called Mishpacha, by the name of Binyamin Rose, on a follow-up visit to Miami a couple of years later. I faced some tough questioning about the steps the Israeli government was taking to quell Muslim rioters on the Temple Mount, but held my own.
The Gray Zone brought a bit of Torah to Miami's diverse listenership. Lapciuc and company once hosted Rabbi David Schoen, rosh kollel of Miami's Kollel Choshen Mishpat and dean of the Center for Jewish Ethics, on a panel discussion about accuracy and truth in the media — which, in the era of fake news, is somewhat of an oxymoron.
"There were some important people on the panel, rabbis and local politicians, and it was a very frank discussion," Lapciuc said. "We concluded that the media sometimes does hatchet jobs on people, and it's a pretty dirty business that could benefit from following the laws of lashon hara."
While Lapciuc himself once considered throwing his hat into the political ring, he has climbed down from that tree.
"Part of my decision to do the radio program was to leave that possibility open, but at this point, I am focused on work and family," he said. "Politics is the last thing I want to get into now. You might say my tastes have changed as I've gotten older."
A Man Is His Word
A few years ago, I had occasion to consult Marcos Lapciuc on a private business matter. As we shared ideas on the balcony of his apartment with a panoramic view of Jerusalem, Marcos told me three things he learned from his father about business. Some background.
Marcos's father was a Holocaust survivor from the Ukraine who emigrated to Colombia. Between the end of World War II and the 1960s, Marcos's father studied textile engineering in Germany, returned to Colombia to open a textile factory, and became president of the local Jewish community.
As a boy, Marcos attended Medellin's only Jewish school. As prominent Jews, the Lapciucs soon turned into a target. "Leftist guerillas, in order to show their tolerance and ethnic openness, would often select someone from Jewish community," said Marcos during our original interview in 2013, with a touch of sarcasm in describing how his grandfather was kidnapped around Rosh Hashanah time in 1975 and was ransomed ten days later.
A year later, the Lapciucs moved to safer ground in Miami, and that's where Marcos's father taught him the three axioms he has carried with him to this day: treat every good business opportunity with a sense of urgency; when faced with a decision, decide one way or the other, but always decide; and also, dare to dream.
Today, Lapciuc concentrates on investing in and developing retail, commercial, and industrial properties in Miami, where he has established his own principles for success.
Even in today's world, many of what Marcos called "old-fashioned adages" still apply. "Business is almost like a game of chess where you have to be prepared for different contingencies," he says. "I do my best work when I do it the old-fashioned way — prepare, take notes, organize ideas, and try to minimize variables and unforeseen circumstances as much as possible."
The overriding principle is to be a man of your word.
"People realize pretty soon if you're a person of your word. Most of life's interactions, be it in politics, community affairs, or business, are all about keeping your word. So that's my advice. If you want respect, you have to give respect, and if you do that, it never goes unseen or unperceived."
Making Time for Things That Count
While Lapciuc shuns the public limelight, that doesn't apply to the Torah world. He accepted the presidency of Yeshivas Toras Chaim Toras Emes a year and a half ago.
The challenges posed by the chronic tuition crisis can't be solved by floating a bond issue, unfortunately, but Florida does have a program called Step Up For Students, under which corporations can make tax-credited contributions for scholarships to aid private schoolchildren from low-income families — a program Lapciuc calls a "game-changer."
"We will probably cross the 1,000-student mark in the next year at Toras Emes, and many parents can't pay full tuition, so what I hope to accomplish is to find models of sustainability and try to implement them within the yeshivah system," Lapciuc says.
He takes his own daily Torah learning to heart, having completed four masechtas of Gemara in the past five years — Kesuvos, Sanhedrin, Succah, and Beitzah. "That's a personal accomplishment that I'm proud of," he says, adding that he gains appreciation every day for the profundity and the infinite wisdom of the Torah: "Only Hashem could have created this wisdom. There is no human being that could have come up with all of these details, combinations, and permutations. I feel like the Torah is talking to me."
(Originally featured in Mishpacha, Issue 766)
Oops! We could not locate your form.
>