| Personal Accounts |
Bird's-Eye View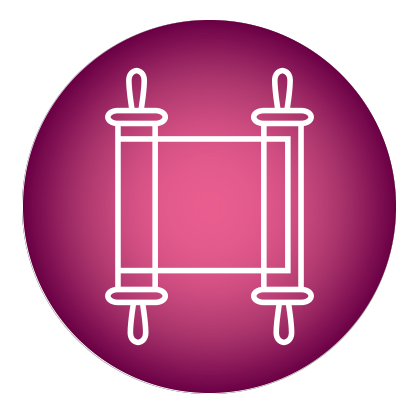 | October 13, 2016
As I stood there engrossed in the age-old words, my heart took over.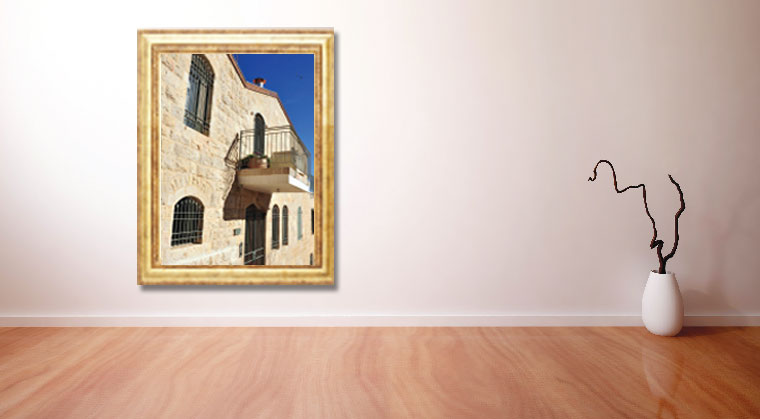 Photo: Shutterstock
The breeze was cool, the scenery stunning. My gaze swept the expanse of trees and rocks, a pattern of graceful contrast leading to the valley below. The orange orb of sun pulsated with power as it began its descent.
I stood on the mirpeset drinking in this harmony, hearing the birds warble their final song, the sky streaked pearly pink.
My sister's apartment in Yerushalyaim was small but serviceable.  The contractor had used typical Israeli frugality, putting in all the necessities but at their bare minimum. Postage-stamp-sized, this porch probably just met the requirements that legally allowed it to be called a mirpeset. No room for patio furniture or even plants, but the perch on the porch offered magnificent vistas, from the magic of a misty dawn through the deepening of dreamy dusk.
I opened my siddur. Paged until Minchah. I had plenty of time, and turned slowly to face the mirpeset wall in the direction of the Kosel.
Since I had left seminary several years before, I was always drawn back to Yerushalayim, spending every summer with my sister, fortifying myself with the golden glory of Eretz Yisrael before facing a long winter in the States.
My trip was soon ending and I was heading back to another year of teaching and planning, counseling and coaching.
Life was full. Yet empty.
As I stood there engrossed in the age-old words, my heart took over.
I'm so lonely, Hashem.
The words seemed to form themselves.
Look at this gorgeous world You created! Look at the designs, the beauty, the symphony of one sunset. You made it all. You control it all. Where's my part in it? Will I be like the sun, always alone until my descent, or can I dream of becoming like the doves cooing nearby? Paired for life.
My pain spread, burrowing deep in my soul. Yes, I appreciated all the good bestowed upon me. But I was so tired of plodding on alone, trying to find my other half, only to be repeatedly battered by dashed hopes.
I continued davening Minchah on the mirpeset. Gradually, a sense of calm filled me. I dried my eyes and took three steps back. Before going into the house, I turned once again to the valley. The valley of tears. But perhaps the valley of rejuvenation. If it could revive dried bones, could it rejuvenate dead dreams?
I had no answers.
While that afternoon did not trigger a miraculous 40 days or 40 weeks, that Minchah infused me with strength, a catharsis that fortified me until, gradually, the scene faded from my mind.
A decade later, I was busy packing boxes filled with my husband's seforim and the baby's toys for our move to a bigger apartment. My sister had moved a few buildings over and we inherited her rental. Life was full. And busy.
The baby was teething. So cranky. I had a speech to deliver in the morning. I couldn't think straight and felt like I was teetering. C'mon, baby! Close your eyes. Go to sleep so I can start being inspirational! I have to speak to 50 seminary girls tomorrow and I have no clue what I'm going to say!
Pacing back and forth didn't seem to do much for her pain. But at least I was doing something.
Ten steps forward. Rock, rock, rock.
Ten steps back. Shake, shake, shake.
Were the screams slowing? The shrieks abating?
I couldn't tell.
Walk. Walk. Walk. Through the kitchen, to the bedroom, circle the dining room and out to the porch. Rock. Shush, baby. Please. Please close your eyes. Stop crying!
And there I was on the back porch facing the valley as the sun began its descent.
The breeze was the same. The birds' eternal music invoked a deep memory. Of poignant pain. Of powerful prayer.
The same spot, yet lifetimes apart.
Once again my face was wet, but my heart was full. A husband. A family. I stood on that porch and sent my own song upward.
(Originally featured in Family First, Issue 513)
Oops! We could not locate your form.
>