| News In Depth |
Bibi's Fight to the Finish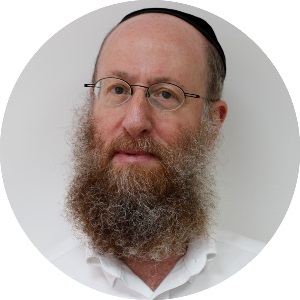 | November 27, 2019
Can Israel's Mr. Indispensable make his case to a restless public?

Photos: AP images, Flash 90
When historians write the final chapter on Binyamin Netanyahu's political career, will he join the short list of celebrated statesmen, in the mold of Winston Churchill?
Or will he be counted among the list of leaders such as former US president Richard Nixon, who despite their intellect, talents, and accomplishments, left the public stage wounded, their reputations permanently tarnished by scandal?
The wheels of history grind slowly. It will take years before the historical judgment can be fairly rendered on Netanyahu's remarkable 30-year political career.
In answer to the burning question of the day: Is this finally the end of the Binyamin Netanyahu era? And what's next for Israel's fractious political terrain? One can only say at press time that there is a noose tightening around the prime minister's political neck and nobody is helping to loosen it.
Under Israeli law, Netanyahu may continue to serve as prime minister despite the pending charges of bribery, fraud, and breach of trust. He will employ every legal method to retain power while his enemies and political opponents will exploit every legal means to oust him. Bibi retains the title of prime minister, but without a coalition to protect him and grant him immunity from prosecution, the legal establishment has more means at its disposal to oust him or make it impossible for him to rule. Ultimately, it might come down to a battle between the Knesset and the Supreme Court, in which the court will back the legal establishment and the Knesset will fail to act, faced once again with a barrage of self-righteousness from Israel's quirky legal system and their partners, the mainstream media.
Ultimately, it is Netanyahu's own Likud party that will determine his immediate political fate.
As of press time, which for us was Sunday this week, Gideon Saar had already thrown down the gauntlet, asking the Likud to hold a snap primary for new leadership, and recommending himself as new party leader. A few hours later, newly elected Likud member and former Jerusalem mayor Nir Barkat suggested holding primaries for a "deputy party leader" who would not immediately unseat Netanyahu but would be ready in case Bibi becomes politically indisposed.
Despite Netanyahu's initial resistance, Likud party members were scheduled to debate these and perhaps other ideas Sunday night. They have little time to decide on the wisest course as the political clock is ticking.
Following the failure of both Netanyahu and his chief rival Benny Gantz to form a coalition, Israel has entered a no-man's-land of 21-days ending on December 10, a period that will end either with the formation of a new government or with an announcement of new elections in March 2020, the third time voters will go to the polls in less than 365 days. During this 21-day period, any Knesset member who can garner the support of 61 MKs could potentially become the next prime minister.
Whether you like Bibi or not, he has been in power for ten consecutive years, providing Israel a stability that few, if any countries around the world can match. This 21-day period is fraught with uncertainty and is clearly the greatest challenge that Israel's parliamentary democracy has ever faced.

Facing the Endgame 
Bibi may be guilty of crimes. He may be guilty only of poor judgment. He might have been set up. He might be innocent. But the days of remaining innocent until proven guilty have been relegated to the scrap heap of history in an era of 24/7 scrolling headlines, where citizens make instantaneous judgments and then dig in their heels.
Most people have already made up their minds on Netanyahu's innocence or guilt based on whether they love or hate Bibi.
In the very short term, it will be the Likud itself that determines whether Bibi stays or goes. In Israel's parliamentary democracy, Netanyahu is prime minister by virtue of the fact that he is number one on his party's ticket.
(Excerpted from Mishpacha, Issue 787)

Netanyahu's Long Legal Road Ahead
By Eliezer Shulman
The news is dramatic: a longtime prime minister charged with bribery, fraud, and breach of trust. Israel's political world is rocked by scandal. Will this be Binyamin Netanyahu's end?
But the reality is more prosaic. The charges against Prime Minister Netanyahu, filed last week by Attorney General Dr. Avichai Mandelblit, likely indicate the beginning of what could be a long, drawn-out process.
Much of what will happen in the future will be determined over the next two weeks.
Under Israeli law, from the moment last Wednesday when Benny Gantz, the chairman of Blue and White party, informed President Rivlin that he was unable to form a government, any Knesset member could try to rally a majority of 61 MKs and inform the president that he would be the next prime minister.
In the days after Mandelblit's announcement, most senior Likud members were silent. The only Likudniks who issued supportive statements were Communications Minister David Amsalem and Culture and Sport Minister Miri Regev, who are considered Netanyahu loyalists. Senior Likud members such as Speaker of the Knesset Yuli Edelstein, Internal Security Minister Gilad Erdan, and MK Nir Barkat made no comment.
The one MK who did speak up was Gideon Saar, who publicly challenged Netanyahu and urged the Likud to hold primaries to elect a new party leader. Saar claimed it will be impossible for Netanyahu to establish a government, and the Likud will ultimately lose out.
"Time after time, Netanyahu has been unable to form a government. After the next elections he will not be able to either," Saar said.
Saar's statement was supported by chairman of the Likud Central Committee Haim Katz. As a matter of vote counting, Saar will succeed only if he receives the support of at least one of three senior Likud members — Edelstein, Barkat, or Erdan. Ideally, he should have two of the three. Without them, not only can he not win the primaries, he cannot even move them up.
It's hard to know if Saar's initiative will succeed. According Israeli law, Netanyahu, who also serves as the minister of agriculture, welfare, diaspora, and health, has to resign from these jobs as soon as the indictment is announced. (Existing law only requires him to resign from the prime minister position if a court reaches a guilty verdict. However, it is possible that the High Court will rule that Netanyahu must resign as prime minister while under indictment.) If Netanyahu can appoint a few Likud MKs as ministers in the existing transition government — presuming the High Court does not negate such a move — he could bury the Saar initiative.
Another possibility is that one of the senior Likud members (Edelstein or Saar) will rally the Likud and other parties to establish a new government.
As an MK, Netanyahu can ask the Knesset Committee to exercise his parliamentary immunity, a move that would prevent him from being prosecuted as long as he is a member of Knesset. Such a request, if filed, would likely not be heard before the middle of 2020. The widespread assessment is that even if the Knesset Committee approves his immunity, the High Court will strike down the decision. In past, similar rulings, the High Court determined that MKs charged with corruption do not enjoy immunity under law.
Should Netanyahu somehow dodge that bullet and receive immunity, however, he still faces legal trouble. Even if the next Knesset sits for the next four years, during which time he may be immune from prosecution, the trials of the others accused in cases 1000, 2000, and 4000 (Yedioth Ahranoth publisher Arnon Moses and Bezeq chief Shaul Elovitch among them) will begin. In such a scenario, the defendants may become state witnesses and testify against Netanyahu in exchange for more lenient sentences.
There are also other legal matters that the attorney general and High Court must consider — for example, the critical question of whether someone accused of bribery can receive a mandate to form a government. On Sunday Mandelblit formed a team to begin answering these questions, That team, which consists of Mandelblit, State Prosecutor Shai Nitzan, Deputy Attorney General Raz Nizri, and Deputy Attorney General Dina Zilber, is expected to provide guidance by the end of this week.
(Excerpted from Mishpacha, Issue 787)
Oops! We could not locate your form.
>