| Opinion |
At All Costs? The Conversation Continues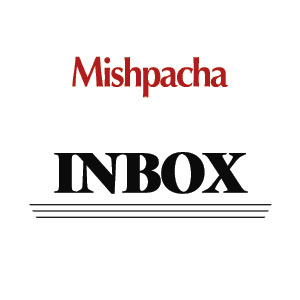 | April 29, 2020

Bride Wants, Bride Gets
A
t times, I feel like a tourist in an alternate universe trying to comprehend the mentality of my kallah friends. I'm often baffled. It's as if overnight, these girls become entitled.
Many kallahs feel that their new title is a synonym with "I deserve." They've reached a milestone and feel like they need to receive. A lot. Shortly after one of my friends got engaged, she changed her screen saver to a poster that read, "Bride wants bride gets."
I know other kallahs with her attitude, too.
I can only imagine that ever since they were little, these girls dreamed of the day when they would become a kallah. In the beginning, it's white, puffy dresses on Purim; then they advance to sketches in their high school notebooks.
When the time comes, many kallahs want to live out their dreams, and the spending goes overboard. These girls may be fulfilling their dreams, but they are ruining those who have brought them into this world.
A friend of mine was getting married mid-February. Her wedding was approaching and everything was set. Except for one small problem. She felt she needed a brand-new summer outfit to add to her new wardrobe. She needed it now — while she could still charge it to Tatty's credit card.
Oh, did I say one small problem? There was a bigger one than that. The night before, her parents' mortgage had been paid for by a generous man when they were threatened with eviction.
Bride wants, bride gets. It's the attitude, but it's also sadly the reality.
No one is at fault; it's the pressure of the community at large. What these girls need is awareness. They need to be made cognizant of how the expenses add up, the reality of their parents' wallets, the vulnerability of their father's heart, what really counts in life, and the shortsightedness of it all.
—L.M.F.



Adults Who Never Grow Up
I want to applaud Esty Heller for her recent serial Yardsticks and her follow-up article about wedding expenses. Maybe it's because I'm young and naïve, or because I'm still single. Or maybe it's because I have no children to marry off yet and can't understand the escalation of emotions during that time. Whatever the reason, I simply cannot fathom why a kallah purchased $9,000 worth of clothing or $7,000 worth of sheitels… How in the world can she fit all that clothing into her closet?
Were none of the interviewees in this article embarrassed by the fact they spent more than my yearly salary on a single night? Were none of them embarrassed about having fallen to self-created peer pressure? Were none of them a little ashamed of having no self-image or self-confidence?
I was absolutely horrified and utterly shocked to see that fully grown adults, with families of their own, have no more confidence than a sixth grader, that they never overcame the battles they faced as children and adolescents.
When one does not work on themselves when young, the conflict grows and develops along with their life. So if in fifth grade, they coveted a hair bow that their friend had, in tenth grade, it will be the phone that their friend has, and at 40, it's the wedding that their friend made. To prove to themselves that they fit in, that they made it, that they are "normal." They're living vicariously through their children.
It's their life, not mine. But what if I marry a son of such a person? What will my husband's emotional world look like? Will he have confidence? Will he have emotional baggage as a result of such an upbringing? Will he want such a life for our children?
While such children are not abused or neglected and they are baruch Hashem not scarred from childhood, I'm sure there are emotional repercussions of having parents who have not yet found a strong place inside themselves. And I don't want to marry such a person.
My reason for writing is to ask you a question about shidduchim. When checking out the prospective boy and his family, can I ask how much they spent on their past weddings?
—Name Withheld
A Cherished Addition
I vehemently disagree with M.G.'s recent inbox letter about engagement gifts — and I'd never want my children to marry into a family that believes that you only earn a kallah gift after proving yourself by graduating nursing school.
When my children get engaged, we understand that gift giving is part of the process. Both because it builds bonds and shows a warm welcome to this new member of our family at a time when he or she still feels potentially insecure, and also because there is a rich tradition in our mesorah of gift giving.
Instead of looking at Moshe Rabbeinu's bare-bones "vort," as M.G. urged, let's look a bit further back, at Rivka Imeinu's betrothal, where she was gifted with quite a bit of jewelry.
Of course we don't have to spend tens of thousands of dollars on jewelry or watches. But that doesn't mean we should sneer at the entire idea of giving something valuable to someone we value.
I'm sure I'm not the only reader who feels that there is a way to give a young chassan and kallah some gifts without crossing the line of extravagant and irresponsible spending, while still understanding the power, the importance, and yes, even the propriety of welcoming these new family members with tangible signs that they are a cherished addition.
B.R.
Feeding Guests I Didn't Invite
When I made my daughter's wedding, money was tight, and we wanted to keep a tight rein on our spending. We have a small family — our close friends are the family we lack — but the other side had a large number of guests.
I didn't want to order any extra unnecessary stuff or food we didn't need, and planned to order as many meals as guests we'd invited, not a chair more or less. We wanted a modest shmorg with only hot dishes (heimish style) and a few starches, maybe some petit fours and drinks. No fruit or excessive salads that we didn't need, no sushi, no open bar.
Well, there was no hall that would comply, no matter how much I pleaded with them. All had minimums we had to meet, and they insisted on serving unnecessary things that we didn't want or need. (We weren't inviting people for only the chuppah — all of the people on our guest list were invited for the entire wedding.)
The flat price I was given included up to 450 people, even though we didn't have that many. So we paid for food we didn't need or want. I wish there were rules that governed this type of thing.
But it's not just that — there's so much overspending that goes on when setting up the young couple. It's ridiculous with a capital R. Our children all had bridal showers with friends, and they registered online as well, so many out-of-town friends sent them gifts that way. I picked up the tab for kitchen gadgets and fleishig dishes, my mom bought inexpensive milchig dishes, some relatives chipped in for silverware.
My daughter-in-law bought my son a becher that she paid for herself. The new couple bought a used bedroom set, purchasing new mattresses and bedding. (I bought them a set of really nice custom linens as a gift.) They bought their own dinette set and bookcases; a relative redoing her home gave them perfectly nice furniture for their living room.
They never expected us or her parents to foot the bill for anything for them. Anything that was given was from our own generosity, and her parents as well. If we offered to pay for something, it was our choice. The expectations have to stop and parents have to learn to say the word no.
—Malky G.
Far Rockaway



Readers share more numbers:
Chedva, Jerusalem
Total cost of wedding: $23,000 (80,500 NIS)
My husband owns a bookstore in Jerusalem, and I work 30 hours a week as a programmer. Together, we're able to get through a regular month. Any extra expenses — Pesach, braces, a new washing machine — are tough. We usually end up dividing the expense into many payments, so I'm always paying off something.
Considering that we struggle with making Pesach, I had no idea how we'd manage a wedding. But somehow, it happened. We married off my son two years ago, and my daughter eight months ago. We're still paying off both weddings, but we did it.
What was clear to all of us — my husband and I, my children, and thankfully, our mechutanim as well — was that we weren't going to spend a lot on things that last just one night.
We hope to eventually help our children with a down payment on an apartment, and until then, we're helping them with the rent, so we tried to keep wedding expenses as low as possible, while still making it beautiful.
What made this goal manageable is the fact that we live in a community where this is the norm — there's no keeping up with the Cohens. If anything, people who spend lavishly feel vaguely uncomfortable, and try to excuse their fancy simchah. The fact that my kids didn't have high demands and expectations helped. And when something did mean a lot to them, I spent a little more there. Here's what we spent marrying off our daughter.



Breakdown
Shadchan: $1,200
Vort: $1,250
Wedding gown: $500
Gowns for mothers and sisters: $250
We were very lucky to find beautiful gowns for all of us at gemachs
Suits for brothers: $450
Clothing for the kallah: $1,200
One good sheitel: $2,800
Linen, quilts, towels: $600
There are wonderful gemachs that offer linen and kitchen items at cost to kallahs, so we got beautiful stuff inexpensively
Kitchen items and small appliances: $450
Kallah classes: $600
Hair for kallah and sisters: $200
My daughter had a friend who was starting out and gave us a great price — and did a superb job
Makeup for kallah, mother, and one sister: $400
Car rental for week of wedding, and vans for wedding day: $350
Stocking the apartment: $500
Shabbos sheva brachos: $2,000 This included a hall for the meals, partial catering, and gift bags for guests and hosts



Gifts
Shas: $550
Watch: $200
In our circles, no one gets a chassan an actual gold watch; instead we purchase a high-quality metal one.
Kiddush cup: $250
Tallis, tallis bag, and kittel: $250



Shared Expenses
As is typical in Israel, we split wedding day and furnishing expenses with our mechutanim. These numbers reflect our share of the spending.
Hall: $2,800
Since we both have small families, we only had 300 seated guests, and then another 250 for the "bar" — an assortment of hot foods, cakes, and salads served to the kallah's and chassan's friends who came later to dance.
Music: $600
Following minhag Yerushalyim, we only had a singer and drums.
Photographer: $1,000
Videographer: $450
Invitations and benchers: $150
We got very simple invitations and emailed a lot of the out-of-city ones.
Furniture and appliances: $4,000
We set the kids up with the basics: fridge, oven, washing machine, dining room table and chairs, and bedroom set.
Raizy, out-of-town community
(in driving distance of Lakewood)
Total Cost of Wedding: $21,405
We're part of a yeshivish/kollel community, and we try our best to live within our budget. Weddings are expensive — not just the wedding itself, but also everything that goes along with it. We wanted to make a simchah that was bekavodig and appropriate by today's standards without spending more than was necessary.
There are some communal norms that set the bar up to a certain point, and I felt those standards had to be maintained. For example, the amount we spent on the kallah's jewelry was within the standard range for our community, and I didn't try to go cheaper than that.
On the other hand, if it was possible to do something for less, I did. We found wonderful gowns for my kids in the gemach, and I bought gowns for myself and my older daughter secondhand, which cost a fraction of the price.
There are unavoidable expenses such as alterations and cleaning that add up, and we had travel expenses as well. I tried to get as many errands done as possible on each trip to minimize that expense.
We used a takanah hall (in Lakewood, where weddings are much cheaper) and resisted the impulse to upgrade — it really wasn't necessary and the chasunah was absolutely beautiful! I don't feel the simchah was shortchanged in any way, and baruch Hashem we did not have to go into debt or use up our savings for this wedding. We did have some help from family members and other sources, which was much appreciated since we made three weddings in a year, baruch Hashem!
This is what we spent on our son's wedding:
Breakdown
Shadchan: $1,000
We also gave a gift to the family member who started off the shidduch.
Travel: $1,000
We live out of town and had to travel into Lakewood a few times for the vort, shopping, and wedding.
Chassan classes: $900
Sheva brachos clothing:$300
Car: $3,000
The chassan and kallah covered the remainder of the cost.
Postage for invitations: $400
Aufruf: $1,900
This included a Friday brunch for guests coming from out of town, kiddush, and two meals on Shabbos for around 50 people. My in-laws helped pay for the Friday night meal.

Gifts
Bracelet: $1,500
Ring: $2,500
Diamond necklace: $850
The kallah received this gift in the yichud room.
Vort flowers: $275
Shabbos Kallah flowers: $200
We bought silk flowers.
Received help from an organization to pay for chassan's wardrobe, leichter, and machzorim.

Wedding Day
Hall, photography, music: $3,800
We used a takanos package
Gowns: $1,100
We needed gowns for 8 people, including 3 kids. We got the kids' gowns at a gemach, rented one gown, and bought two gowns secondhand, which we reused at our other simchahs.
Makeup and hair: $750
This was for six people. Next time, I'd use a family member to do the kids' hair and save some money.
Suits and hats: $1,500
We needed to outfit 4 people.
Kallah bouquet: $100
Benchers: $250
Liquor: $80
(Originally featured in Family First, Issue 690)
Oops! We could not locate your form.
>