| Side-by-Side |
Apple Compote
| March 22, 2022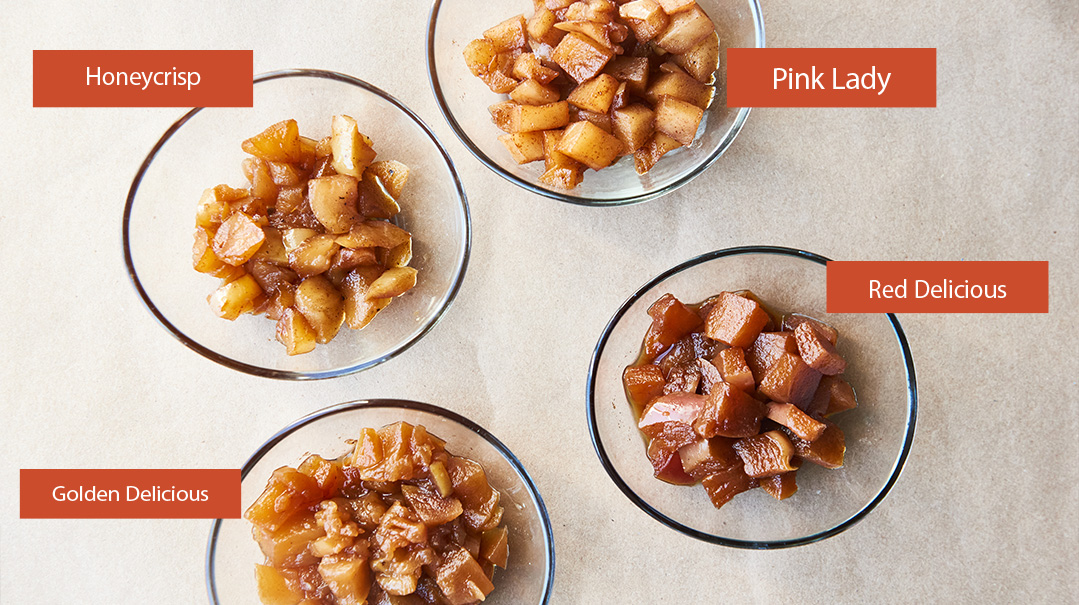 Photo Credit: Sina Mizrahi
I love apple-based desserts: crumbles, muffins, crisps, pies, and the easiest of them all, compote. Compote is really nothing more than cooked-down apples. I use dark brown sugar for extra flavor and cinnamon for a hint of spice.
With the endless varieties of apples at the grocery store (feels like there are more and more every time), I wondered if using whatever apples I had in the fridge (i.e., whatever the kids didn't eat that week) is a convenient and ideal default, or if I should seek a certain apple that will yield the best results.
Apple Compote
SERVES 4–6
4 large apples (about 2 lb/910 g)
⅓ cup water
2 Tbsp brown sugar
½ tsp ground cinnamon
Peel apples (you can leave a few strips of peel if you'd like) and cut into 0.5-inch (1.25-cm) cubes. Place in a saucepan along with the water, sugar, and cinnamon. Bring to a boil over medium-high heat. Cover, reduce heat to low, and simmer until the apples are cooked through, about 45–50 minutes.
Transfer to a container to cool. Serve warm or at room temperature.
My Verdict
I used four apple varieties: Red Delicious, Golden Delicious, Pink Lady, and Honeycrisp. After tasting all four varieties, I voted the Pink Lady version best because its inherent tang offered a satisfying aftertaste and contrasted the sweetness of the sugar perfectly. (Granny Smith apples have a similar effect.)
Honeycrisp came in second, which surprised me because it's my top pick when eating raw apples. The texture of the Red Delicious and Golden Delicious apples were mushier in a compote than I would prefer.
My suggestion would be to use Pink Lady, at least in combination with other apples, for a perfect balance of flavor
and texture.
(Originally featured in Family Table, Issue 786)
Oops! We could not locate your form.
>