| Hit the Trail |
Answer Land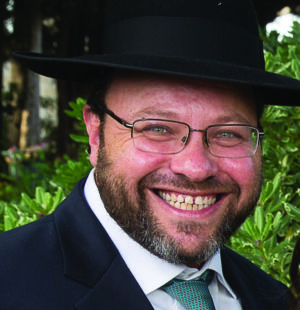 | April 3, 2019
Her name was Suri, Sarah Rachel to be precise. She was a good Bais Yaakov graduate, raised in a nice home. She was here for the first time, exploring Israel with yours truly. After a week of inspiration, connecting to the holy sites, meeting the holy simple people of Eretz Yisrael, and receiving brachos from some of our great leaders, she was in love. She had come home. And then she popped the question.
"How come I never really learned about Eretz Yisrael? We learned about the destruction of the Bais Hamikdash, they taught us about Mashiach and wings of eagles. But how come we never really learned about how special it is living here? My neshamah for the first time really feels in the right place. Why, Rabbi?"
His name was Yankel. Now they called him Jack. I bumped into him at Yad Vashem. He was a survivor. He had a number: 8634254. Raised in the Lodz ghetto, he saw his family killed as he was taken away. He spent a year of gehinnom in the camps. His stories still give me nightmares. When they were liberated, he remained observant. He felt it was the least he could do for his parents' memory. His children? Not so much. Although he put on tefillin most days, kept a kosher home, and kept Shabbos, he had lost his faith. The world didn't make sense anymore. "Why, Rabbi?"
Dan was raised without religion. His mother was Jewish, his dad wasn't. On our tour he told me he was bar mitzvah'ed, but it was more bar than mitzvah. In his freshman year in college, he met a "really cool rabbi" who gave him his first real Shabbos experience. One taste of cholent and he was hooked. He started learning regularly and is considering yeshivah next year. But he has difficulty understanding why Hashem put him in this situation. Why would He let millions of His children abandon the faith of their forefathers? Doesn't our Father in Heaven want His children back home? "Why, Rabbi?"
Eretz Israel seems to bring out a lot of questions. Who are we? What are we meant to be doing? It's like a Pesach Seder each time you walk around this country. Perhaps it's because the Jewish soul intuitively understands it's the only place where answers can be found.

It goes back to Moshe Rabbeinu. When Moshe tells Pharaoh that bad things will happen if he doesn't set Bnei Yisrael free, Pharaoh doesn't play ball. Not only does he refuse to let them go, he doubles their workload. The people's backs are breaking, they have reached the lowest point. It can't get any worse. They complain to Moshe. And Moshe seemingly has had enough as well. He turns to Hashem and says, "Why have you done bad to this nation? Why have you sent me?"
Thus, the story of our redemption begins with questions. Hashem responds in the beginning of parshas Va'eira with the answer — not only to Moshe's question, but to Suri's, Yankel's, and Dan's as well.
Hashem tells Moshe that He has not yet appeared to Bnei Yisrael with His Name Hashem. A strange introduction that doesn't seem to answer the question.
He then tells Moshe He established a bris with our forefathers to give them Eretz Yisrael. Now it becomes a little clearer. Hashem had foretold to Avraham at the Bris bein Habesarim that his descendants would descend to a foreign land, be persecuted there, and be redeemed and come to the Land with great wealth. Finally, He tells Moshe He heard our suffering and crying.
We fulfilled our part of the plan: We suffered, we cried out. But why do we need this whole process? Why, Hashem, why?
"Therefore, say to Bnei Yisrael: I am Hashem… V'hotzeisi — I will take you out from the burdens of Egypt. V'hitzalti — and I will rescue you from servitude. V'goalti — I shall redeem you with an outstretched arm and with great judgments. V'lakachti — I shall take you to Me as a nation and I shall be a G-d for you."
And there we have it, the answers we've been waiting for; the four aspects of our redemption, paralleling the four cups of wine at the Pesach Seder.
The answer Hashem gave Moshe is that Israel as a nation had to be built from the ground up. We had to be knocked down to the point where there was almost no spirit, no body, and no soul left. Then we were to become rebuilt and rebooted. Cup Number One: All our burdens and everything that defined us in the past were removed. We might not have recognized Hashem at that point, we weren't even expected to; He hadn't yet revealed Himself yet. But the process had begun.
Cup Number Two: Hashem rescued us from servitude. What's a slave? A slave has no identity. He is chattel with no self, no future, no hope. That's what we'd become. We had been erased. Hashem rescued us from that.
Cup Number Three: Hashem destroyed and punished our oppressors for every blow they gave us, for every child they killed, and for all the inhumanities they laid upon us. With that we were redeemed; we learned that we counted. Hashem was keeping track of everything we endured, and He had a reason for it. The building of the nation would assign each of us a personal mission.
Cup Number Four: Hashem took us as His People. We drink to commemorate our being freed and given a sense of dignity for the first time in our national lives. He is ours and we are His.
Yet there is one more cup we have not yet drunk — the Cup of Eliyahu. "V'heveisi — And I will bring you to the land… and I shall give it to you as your heritage."
It was always about the Land. To become a people who would redeem the world, we needed first to appreciate that we would be strangers anywhere else. Our Avos were geirim — strangers in Eretz Yisrael. The 400-year exile actually started with the birth of Yitzchak, who never even left the land. He was a foreigner in his own land. To receive it as an eternal inheritance, our very souls had to be wiped clean of the misconception that we could inherit, thrive, and fulfill our Divine mandate any other place.
We initially flourished in our first Exile, Mitzrayim. We settled in Goshen. Much like Suri, the Jews had forgotten that Goshen wasn't where we could develop into the nation we were meant to become. I'm sure the Shevatim had Bais Yaakovs, daf yomi shiurim, and kosher pizza shops. They stopped asking questions and took Jewish life for granted. We dwelled there, when we should have only been camping.
As promised, the day came when it was all wiped away. We lost our homes, our freedom, our humanity, and many even lost their faith. We knew Hashem had created the world, but we never experienced Hashem in that place where we would become His nation. Where we could truly realize who were meant to be. Where the answers lay.
We're commanded to remember Yetzias Mitzrayim daily. It isn't a know-where-you-came-from history exercise. Our sages tell us we must each go through a personal exile and redemption before meriting the era when we will reunite with the Shechinah.
Some, like Dan, were born with a soul much like Moshe's, that needed to be revealed and redeemed with words of inspiration. Others, like Yankel, lived through periods of suffering, pain, and death before experiencing their physical redemption. Their souls may still be troubled with unanswered questions, but there is no judgment — just as there was none with our forefathers, who were not expected to listen to Moshe as a result of "the shortness of spirit and the hard labor" of their exile. They haven't yet drunk that third or fourth cup that allows them to feel they have been taken into Hashem's loving, comforting arms, that He was with them all along. But chag cheiruseinu is coming, and they will.
And then there are those of us who merit to live in Eretz Yisrael who are still waiting for the fifth cup, still awaiting that final answer. Our ancestors received the answers to their questions. The nation achieved that loving unity with Hashem when it received His Torah and came to the Promised Land. It didn't last long. The ultimate Eternal Redemption still awaits us. In Hebrew the word for answer is teshuvah, a return. Hashem tells us the answer we're seeking is ultimately in our hands; in our teshuvah, our return to Him.
Your Pesach Seder is like an Israel tour. It is a group tour — a national tour — with all types of participants, and a lot of stops along the way. It should have a lot of questions. A trip to Eretz Yisrael is like that. The final stop, though, is the building of our Beis Habechirah. It is the answer to "Hashiveinu Hashem v'nashuvah — Return to us and we will return to you." It is l'shanah haba'ah Birushalayim.
Originally featured in Mishpacha, Issue 755. Rabbi Schwartz, a former outreach professional, rosh kollel, and rav in New York, Iowa, Virginia, and Seattle, moved to Eretz Yisrael in 2010 where he is the rav of the Young Israel of Karmiel and a professional tour guide. His column will appear once a month.
>