| Corona Crisis |
Acute Care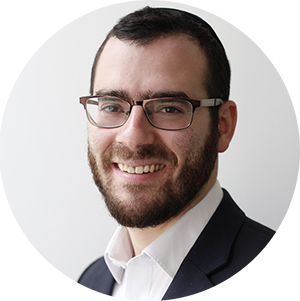 | April 1, 2020
On the front lines in the battle against a virus that seems to have come out of nowhere and paralyzed the world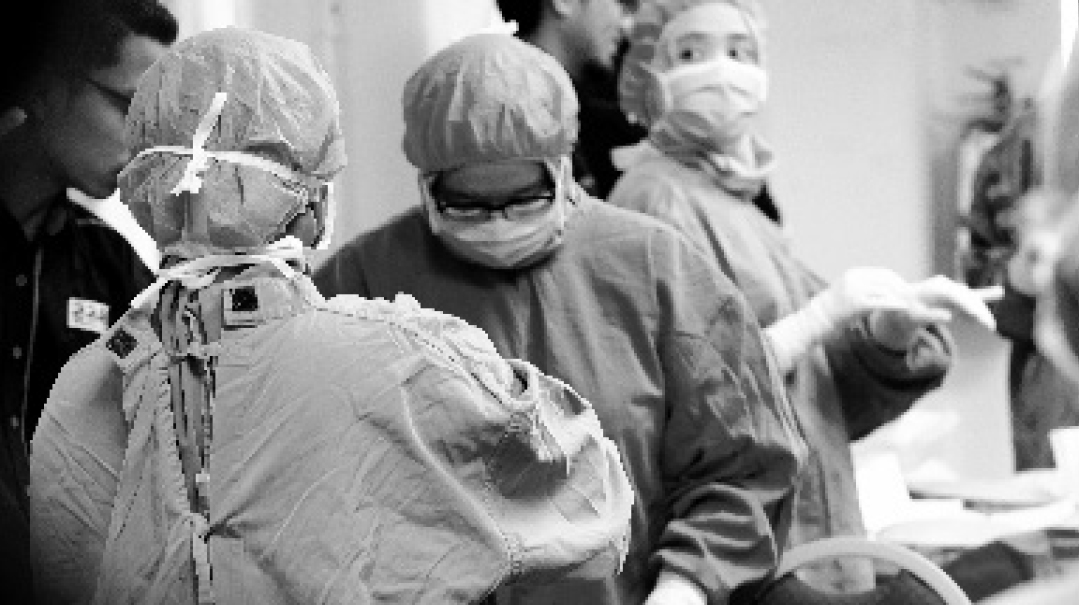 Overtaxed ER doctors. A shortage of ventilators. Not enough beds. Patients in lonely isolation. Regardless of the country, the exhaustion and the worry — and also the sense of mission — are the same all over for all those on the front lines in the battle against a virus that seems to have come out of nowhere and paralyzed the world
"It feels like a war zone. I've been a nurse for quite a few years, and thought I'd seen it all — but coronavirus is something I never imagined," says one Orthodox Jewish nurse who works in a New York hospital reeling under the onslaught of the COVID-19 wave breaking over the city.
The military metaphor is apt: Coronavirus is like a giant war machine carving up cities across the world, with New York's Jewish community particularly hard-hit.
So fast-moving is the outbreak that statistics quickly become meaningless. As of press time, there have been close to 1,200 deaths in New York State (and around 60,000 confirmed cases), around 800 of them in New York City, and health authorities are braced for the expected peak of hospitalizations, likely to come in mid-April, according to Governor Andrew Cuomo.
The twelve-hour nursing shifts are a series of crises, as exhausted staff struggle to connect patients to the ventilators — a risky process because it exposes them to the aggressive virus — while physically constricted by bulky protective gear, known as PPE. "We finish one intubation and then go onto the next," she says.
Thousands of miles away from New York, one of Israel's leading doctors compares the pressure on hospital wards to that of the Second Intifada, and warns that the precious time bought by early closure of the country's borders risks being squandered. "If communities don't exercise discipline by staying indoors in the run-up to Pesach," says Shaarei Zedek Medical Center's President Professor Jonathan Halevy, "there could be a disaster."
And over in Britain, with the Jewish community shockingly prominent in corona statistics, doctors don't need to beg people to stay indoors anymore. But as hard-hit London hospitals struggle with the shortages seen across the Atlantic, authorities race to construct a 4000-bed field hospital in the capital's east, to play catch-up with a disease that they clearly underestimated.
But regardless of the country, the exhaustion and worry are the same for all those on the front line against the virus that seems to have come out of nowhere. Perhaps London's Dr. Yaakov de Wolff, an acute internal medicine consultant at northwest London's Northwick Park Hospital (which briefly had to declare crisis levels of admissions two weeks ago), speaks for Jewish medical staff the world over with his sense of mission. "While the epidemic must be the Ratzon Hashem, I am in a privileged position to care for His children."
Ground Zero
Coming less than a month after its first appearance in the state, COVID-19's rapid spread around New York shows why this is a pandemic, not an aggressive flu. With hospitalized cases doubling every four days, ventilators — used to help patients breathe when the virus attacks their lungs — are in desperately short supply.
Governor Cuomo says that the state needs another 30,000 ventilators to cope with the oncoming wave of hospitalizations, while the federal government is only promising to send 4,000.
But New York's medical crisis won't be solved by a shipment of ventilators, because there is an immediate need for massive amounts of everything.
"The hospital I work at is in general well prepared," says the New York nurse, who was willing to talk freely off the record. "But this is a whole new level of intensity: it's turned into Coronaville. Patients on ventilators are normally in the ICU, but there is no room there, so they are also in step-down wards. But that means that we don't have enough blood pressure and oxygen equipment, because these wards aren't equipped with them to the same extent."
And that also means that nurses are being asked to take far greater responsibility than normal. "Some nurses are looking after critically ill patients when their level of training doesn't include these procedures," she says.
Most challenging — and potentially dangerous — of all is intubating patients, which means connecting them to the ventilators. "I worked a twelve-hour shift yesterday, and we kept intubating patients one after the other."
The secretions that can be released during the procedure put anesthesiologists at risk, which is why they are gowned head to toe, and wear N95 respirator masks and eye shields. "Despite all the precautions, medical staff — even with PPE — can get infected," the nurse said. "It's hard to keep a distance, and I know of quite a few hospitalized now. Yesterday, a doctor broke down in tears after another intubation. 'He won't make it anyway,' the doctor said. 'We're wasting our time.' "
Coronavirus is not a normal illness. The social distancing which has now become the norm outside the hospital is even more extreme inside. The risk of infection means that medical staff minimize contact not just with each other, but with patients, and that can make hospitalization very lonely.
"There are frum Jews here," says the nurse, "and people try to get into the hospital posing as Hatzolah members, which is understandable. But this is not a normal situation. We need to be able to do our work, which is impossible with visitors."
If there is one ray of light in the whole bleak picture, it's the people who've recovered. "People who get here are very sick," she says, "but we have discharged patients too, and that's very uplifting."



Forced to Choose
A big tent outside the New York-Presbyterian Hospital in Queens is the first external sign that times are far from normal in this borough, the hardest hit in New York.
Used to screen patients for the virus before they come into the main hospital, the structure has been set up as cases in Queens topped 10,000, or more than 32% of New York City total. Over two-thirds of the hospital is occupied by COVID-19 patients.
"We have lots of sick people, although I can't explain why Queens is so hard hit. We're seeing people from all walks of life and communities," says Dr. Ellie Bennett, an emergency medicine specialist at the hospital who also has a large community practice in the area. "All departments are pitching in, and we've converted entire departments, including the pediatric medicine ward, to coronavirus wards, where we're doing twelve-hour shifts."
But with the possibility of shortages in life-saving equipment, the scenario on all doctors' minds is that of Italy, where medical staff are forced to choose who gets priority access. "We have no cut-off point for people over a certain age," says Dr Bennett, although it's a question that occurs repeatedly in conversations with doctors all over the world.
Having been involved with Queens Hatzolah for twenty years, and combining his ER work with a private community practice, Dr Bennett is uniquely positioned to see how COVID-19 has pushed normal medical treatment out of hospitals — turning regular doctors into the new ER.
"Queens Hatzolah is in overdrive, with call volume much higher than usual," he says. "We've instituted a triage system to evaluate patients and keep them out of the hospital."
Consumed with ER duty, Dr Bennett himself has not been taking Hatzolah calls, seeing many through his Queens office instead. "I have 14,000 patients in my practice, so the phone doesn't stop ringing. It's been very difficult figuring out what is corona and what is other stuff. Many private doctors are closed because they're scared, but as an emergency medicine physician, I've been doing EKGs for people with chest pains, so that they don't have to go into the hospital emergency room."
With hospitals across New York strained to the breaking point, the attempt to treat more people locally is becoming a feature everywhere.
Dr. Reuven Cofsky, an infectious diseases consultant affiliated with several hospitals in the city, has seen his workplaces go from regular hospitals to coronavirus zones. Brooklyn, where he's primarily located, has been hard hit, with 28% of the city's total COVID-19 cases, and the head of Emergency Medicine at Maimonides, Dr. John Marshall, aims to quickly double normal capacity to handle the outbreak, according to the Wall Street Journal.
But it's not just extra beds that the hospital is adding; the aggressiveness of coronavirus is forcing doctors to think creatively about using existing resources. "We're doing unusual things like putting two people on the same respirator. I've heard of it being done before, but never seen it," says Dr. Cofsky. "And doctors are also trying more imaginative things to get people out of hospitals quicker, like sending them home with intravenous antibiotics, which wouldn't normally be done.
"We're also trying to do much more telemedicine," he continues, but that can lead to a deterioration in quality healthcare. "Furthermore, in the inner city where they don't have access to good doctors, people are chancing it by not coming in. Sometimes they get away with it, but sometimes by the time they come in a few days later, they're sicker."



High Fences
When Israel banned flights from China at the end of January, the country risked geo-political fallout from the rising Asian power, and many wondered whether it was an over-reaction to a threat in a far away, distant land.
In hindsight, it was the wisdom that only Hashem can give that convinced Prime Minister Bibi Netanyahu to listen to the young whizz kid in the Health Ministry, director general Moshe Bar Siman Tov, and rapidly close down the country's economy.
Used to sudden emergencies, Israelis accepted the harsh measures more readily than other countries, buying the health system precious weeks. By the beginning of March, there were still only fifteen cases in the country. But now that figure has exploded to over 4,000, with fifteen deaths as of press time, even as the country settles into almost total lockdown.
As it became clear that chareidi cities have higher than average infection rate (Bnei Brak has 13 per 10,000 people to Tel Aviv's four), an anonymous doctor darkly warned Channel 12 news of Bnei Brak becoming like Italy. But even though some of this talk is tinged with anti-religious suspicion, Israeli doctors are warning that much tougher action is needed.
"It's not simple to keep infection down in Bnei Brak," said Professor Motti Ravid, medical director of the city's Mayanei Hayeshua hospital. "It's very densely populated, relatively poor, and very young."
Currently, Ravid says, there are only a handful of corona patients in the hospital, most lightly ill. But one patient had already died there, and Ravid thinks that a greater wave is on the way, obscured so far by the lack of widespread testing.
"Given its population density, I think that Bnei Brak will be the first place in Israel to develop herd immunity," he says. "But the question is when and what will happen before we get there: Will it be manageable or catastrophic?"
Although Israel was ahead of the curve in identifying the gravity of the coronavirus threat, in some ways the country has been slow to act. "We were the first hospital that ruled that all staff need protective equipment," says Professor Ravid, "and when we asked the health ministry for it, they said, "Why do you need it?" I said weeks ago that we should close the shuls because the infection rate was so high, but it took weeks."
With about six thousand critical ventilators in the country and a reserve of about 1,700, Israel has very little margin for error in this numbers game, says Ravid. With only forty so far on respirators, the country is in a good situation, but the numbers could climb exponentially.
"It depends on the discipline of the population," says Ravid.
An hour away in Jerusalem's Shaare Zedek Medical Center, Professor Jonathan Halevy, the hospital's president, agrees. "Based on the numbers of people severely ill, I am not partner to the apocalyptic forecast that we'll become like Italy, where we run out of ventilators.
"But," he qualifies, "that depends on the discipline of communities. If toward Pesach with its shopping and celebration it will be like Purim when the Ministry of Health still allowed gatherings of up to one hundred people, there will be a disaster."
At over 1,000 beds, Shaare Zedek is one of Israel's larger hospitals, and it has three corona wards, plus a dedicated corona ICU, housed in a huge tent at the back of the hospital. Out of a staff of 4,500, six have contracted corona, and 121 are in quarantine. Like his colleagues in the US, Halevy is aware of the loneliness and isolation caused by the remote treatment of COVID-19 patients.
"Most observation is done remotely by camera, and we're unable to do anything about the loneliness. Agreed, it's unprecedented to be so isolated."
If Israel's doctors are manning the front line, Rabbi Paysach Freedman sees the effect of corona on the home front, as it impacts foreign-born residents. His organization, Chaim V'Chessed, which helps English-speakers navigate Israel's medical and governmental bureaucracy, has been inundated with calls related to the virus.
"There are families who have lived here for twenty years without visas whose Israeli-raised children can't get into the country now that the borders are closed," he says. "Only non-citizens who can prove that the center of their life is in Israel can enter. So in the middle of this corona shutdown they need help sending municipal tax records and phone bills showing that this is their home."
Corona has also caught young couples unaware. "When a foreigner has a baby here, they get health care by registering with Bituach Leumi," explain Rabbi Freedman. "But consulates are barely functioning to provide new passports, and so we're working by the hour with Bituach Leumi to register these babies."



Filling In
If England has traditionally lagged behind America in many areas, when it comes to COVID-19 it's unfortunately just as advanced, with almost 20,000 people having tested positive, and over 1,300 casualties.
London, home to the UK's largest Jewish community, is a coronavirus hotspot, and the city's hospitals are under pressure. Northwick Park Hospital in northwest London saw an early surge as its emergency wards briefly had to declare crisis levels of admissions and transfer patients to other area hospitals.
Since then, says Dr. Yaakov de Wolff, an acute medicine specialist at the hospital, "intensive care capacity has been increased enormously. Hospitals continue to be able to deal with other emergencies, and there is work ongoing to set up a large conference center in East London as a huge field hospital."
Many of the effects of the virus seen in New York are evident in London as well. "Elective care has effectively halted, and many doctors are concerned that people with serious non-coronavirus symptoms are avoiding hospitals." Dr Wolff is saddened by the sight of people hospitalized without access to their families.
Here, too, it is local doctors and paramedics who are taking up the slack as health systems experience massive strain.
Chaim Feldman is a committee member of Hatzolah Stamford Hill, tasked with leading the branch's COVID-19 response.
"We've seen an increase in call volume from 150 calls a week to 450 calls now — and contrary to what people think, this is acutely affecting both old and young. People can no longer say, 'I'm 35 and healthy, so I don't need to follow social distancing guidelines.'"
Responding to pressure on emergency rooms, the government has issued strict guidelines for hospital admission. "Only full-blown STEMI heart-attacks are admitted to specialist cardiac units," he says. "Others are treated in local hospitals."
Like their counterparts in New York and Israel, London's hospital system is still functioning despite the enormous pressure it's under, but is only accepting those with acute cases.
"We've never had a time like this when volunteers put their lives at risk just by responding to Hatzolah calls," says Chaim Feldman. And in a line true of thousands of Jewish doctors, nurses and medics battling on corona's front lines, he adds: "Now we can see the mesirus nefesh and compassion that was there all the time."
(Originally featured in Mishpacha, Issue 805)
Oops! We could not locate your form.
>