| 50 Reasons |
50 Reasons: Chapter 11
| November 13, 2019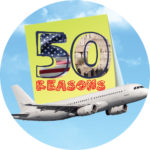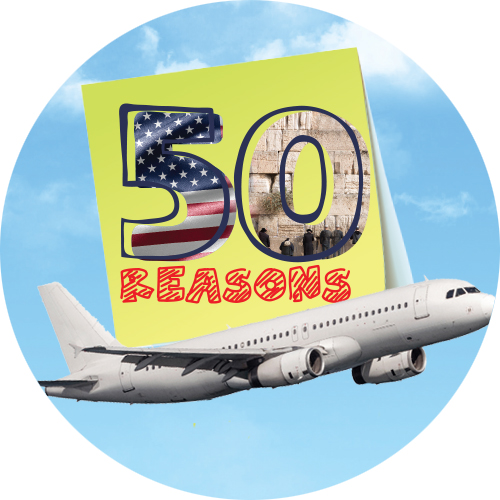 Sufganiyot!!!! In Eretz Yisrael, they don't just have jelly inside, they have like every flavor you can imagine!
I
t's Chanukah! I love Chanukah! To be fair, I loved Chanukah in America too, but I really love it here! Why, you ask? Well, let me explain:
Vacation! I know, I know, a lot of schools get off for Chanukah in America, too. But it's so different having a few days off, when the rest of the country's public-school kids are in school versus having vacation with the entire country! Everyone is celebrating. Tons of stores have menorahs that the workers light each night together with whichever customers are around at lighting time. Plus there are lots of special Chanukah activities in the local malls and at vacation spots like national parks, museums, etc. (See next entry for a great example.)
My parents took us to a national park on the first day of Chanukah vacation. We got to pick olives and make our own olive oil just like they did in the times of the Beis Hamikdash. We got to make an oil lamp out of clay. And we even got dressed up as Maccabees for a hilarious family picture. Definitely not the kind of stuff we'd get to do at a national park in America!
Each night of Chanukah, after candle lighting, we drive or walk around our town checking out everyone's windows lit up with Chanukah menorahs, also called chanukiyot. Some people even put their chanukiyot outside by their front doors in these specially made glass boxes! (Don't worry, there was always one adult who stayed home during these walks to keep an eye on our own burning candles; fire safety comes first!)
Sufganiyot!!!! In Eretz Yisrael, they don't just have jelly inside, they have like every flavor you can imagine! Here's a list of some really yummy and fun flavors: jelly (always a classic), chocolate, caramel, custard, coffee, pistachio, and halva!
Dreidels— they're different here! In America, my dreidels always had the Hebrew letters: nun, gimmel, hey, shin. That stands for neis gadol hayah sham— a great miracle happened there. But now I live in Eretz Yisrael, where the whole Chanukah story happened. (You can even go on a tour of the historical sites of the Chanukah story if you go to Modiin.) Now, I'm proud to say that my dreidels, I mean my sevivonim, say neis gadol hayah po. A great miracle happened here. Oh yeah, that's right — Israel is cool.
Another thing that's cool and different about Chanukah this year is that we got to spend so much time together as a family. Normally, during Chanukah, my dad's home for lighting and stuff, but he's at work all day. But this year, my dad is home all day during Chanukah, because he isn't working yet. My dad said that he can't get a job here in Israel until he knows Hebrew better, so he's been going to ulpan instead. Yup, that's right, even the grown-ups go to ulpan here. For five months, my father goes to study Hebrew every morning and comes home every afternoon with homework and quizzes to study for. It's kind of funny. So that brings me to another cool thing about this country:
(Excerpted from Mishpacha Jr., Issue 785)
Oops! We could not locate your form.
>