| Spotlight |
White House Chief of Staff Mark Meadows
| April 1, 2020
Meadows is considered one of Trump's staunchest allies in Congress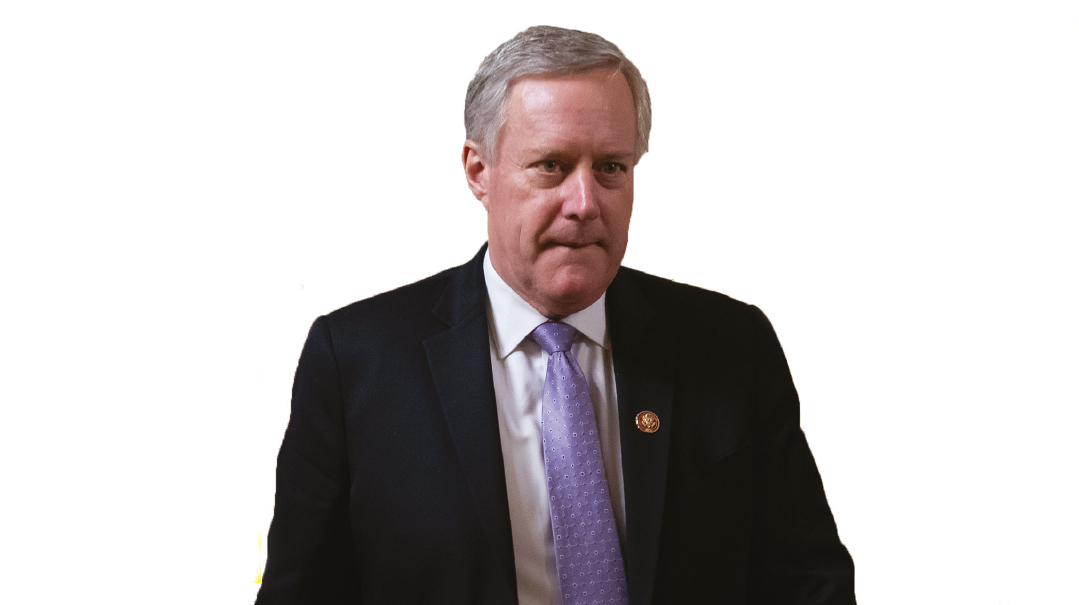 Thirty-eight months after taking office, President Trump announced the appointment of his fourth chief of staff: Rep. Mark Meadows, 60, of North Carolina.
Meadows is considered one of Trump's staunchest allies in Congress. He repeatedly attacked the Mueller probe and condemned the impeachment investigation. He's a regular guest on Fox News, where he often defends the Trump agenda.
Born in France: Although his mother is from Tennessee and his father from Arkansas, Meadows was born in Verdun, France, where his father served in the US military along with his wife, a civilian nurse.
Before he entered politics, Meadows operated a restaurant in North Carolina. Later he turned to real estate in Florida, and flourished in that industry.
Staunch Conservative: While in North Carolina, Meadows joined the Republican Party and was elected to Congress in 2012. Between 2017 and 2019 he led the Freedom Caucus, a group that advocates for lower government spending, and opposes gun control, same-sex marriage, and Obamacare. He's also a backer of the Tea Party movement and teaches Sunday school at his church in North Carolina.
A Bridge Builder: Meadows is known for his personal warmth and for his ability to form friendships with those on the opposite side of the political aisle. He was a close friend of late Rep. Elijah Cummings, and is friendly with Rep. Pramila Jayapal, who is on the far-left wing of the Democratic Party.
"I would describe Mark as an unusual empath just in terms of how he can relate to people," Jayapal told the New York Times. "We do disagree on so many things, yet I do think he's someone who makes things about policy and not people."
Israel Lover: Meadows is considered an outstanding supporter of Israel. Last August he introduced the America Stands with Israel Act, a bill that provides defense and security assistance.
The bill empowers the president to "take whatever military steps may be necessary to protect Israel from an existing or imminent military threat." It also directs the president to "send immediate and unrestricted defensive measures and services to Israel necessary to assist in its defense." Meadows has also spoken glowingly about a visit to Israel in 2015, when he visited Hebron and Jerusalem and called on the Palestinians to give up on their denial of the Jewish state.
Oops! We could not locate your form.
>