| Speak Up |
What's the best vacation you ever went on? What made it awesome? | July 29, 2020
"As long as everyone's chilled and happy (and you take along good food) you can have fun anywhere!"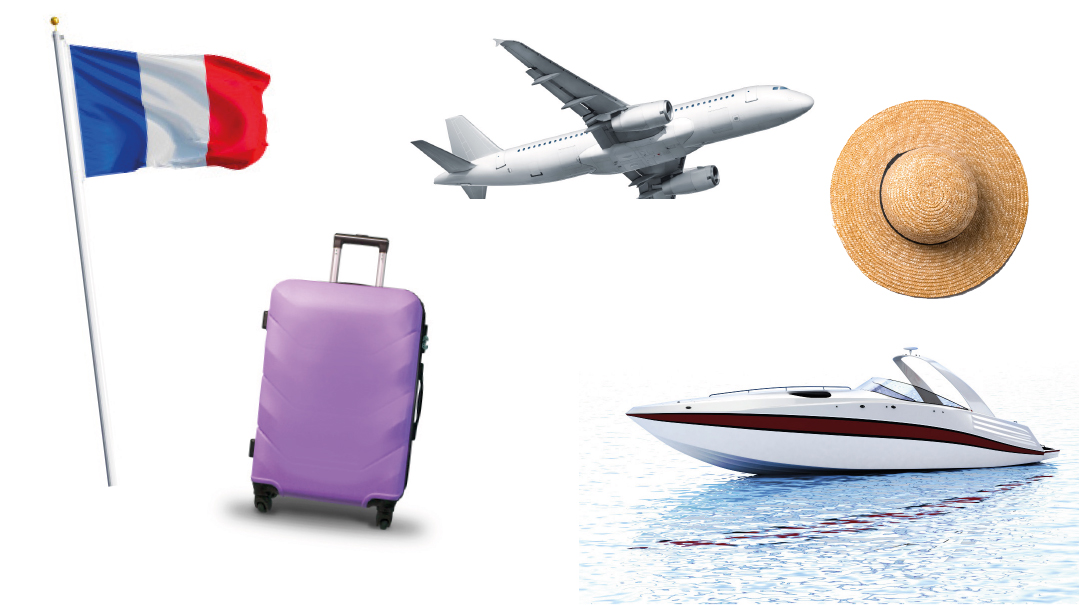 I attended a seminary in the tristate area. During winter break, our seminary took us on a two-week trip to Israel. They took us North and South and everywhere in between – we basically saw the whole country! We also got to hear from some amazing speakers from the seminaries and really got the "Israel experience" without spending the whole year there. Afterward, my friend and I were able to extend our tickets and we stayed at my married sister for an extra week. That week was a lot less intense but also beautiful. We went to the Kosel, Geula, and just enjoyed being in Yerushalyim with our friends!
Chaya, 18
A few summers ago my family went to Virginia. The highlight of the trip was Bush Gardens. Such an awesome place! It was a very relaxing, fun and spontaneous trip. We didn't plan much in advance and kept our expectations low. We just enjoyed everything that we did. The following summer, my parents were not able to take us on an overnight trip. They made a point of taking us on day trips exploring new parks and lakes (we even went speedboating). As long as everyone's chilled and happy (and you take along good food J) you can have fun anywhere!
Malky, 13
My favorite trip was definitely when my Mum and I flew off to Paris last minute for a couple of days. We toured nonstop! We went to Disneyland for ten hours, the Eiffel Tower of course, the Louvre, a wax museum, Champs Elysee and a cruise on the River Seine! Our hotel was central so it was super easy to travel everywhere. The best part about it was experiencing new things!
S.N. Smith, 18
The best trip I took was when I went to Israel with a friend two winters ago. It was so awesome because we managed to tour most of Israel by ourselves with no help in the planning. We stayed overnight in Tsfas and went to Meron and Tiveria! It was the best!
Simi F. and Soroh S.
During Chol Hamoed Pesach, all amusement parks and everything that we would usually have done were out of the picture due to COVID-19. Instead, my cousins and I went to a park and we schmoozed for a good part of the day. I usually hate Chol Hamoed with all the chaos and whiny kids but this Chol Hamoed "trip" was the best!
B. K., 17
My most memorable vacation was when I went with some friends to a friend out-of-town during our midwinter vacation. Some of my friends commute to school, so we can only hang out together during school hours, but then we have our schoolwork stressing us out. This was the trip of the century – exactly what we all needed after the midterms we had just survived. The memories made then will not be quickly forgotten. We had a blast!
Esther, 15
During Covid-19 my family was really having a hard time. We have a big family and live in a small house, and we basically couldn't go outside. At one point my parents just had enough. They told us all to pack up our things (including our schoolwork), and we went on a very looooong drive to spend some time with our relatives in Florida. In the tristate area, everything was really dreary, sad and shut down. When we got Florida, everything felt a lot more relaxed; were able to spend time outdoors, and de-stress after a crazy couple of weeks. It was the best thing that happened to my family!
Faigy, 14
One summer, my mother came up with an awesome, crazy idea: instead of sending us to camp, she'd take us all to Israel! We rented an apartment in Maalot Dafna, and spent some of the time touring the country, but we also got to relax and enjoy living the Israeli lifestyle (we used to pick up hot rolls for breakfast from Machane Yehuda!) and make friends with the Israeli neighbors. We had such an amazing time that my parents took us back the next summer too! In our family room we have a large collage of pics. The trip seriously made memories that will last a lifetime!
Chaya Rochel, 18
During the summer before twelfth grade, my friends and I got this bug in our head: We were all home second half and we decided to go on a road trip. Our moms finally agreed when one of our older (and more mature) sisters agreed to join us. In the end we went to Cape Cod and it was an absolutely stunning and incredible trip! We packed up a ton of food and made barbeques every night. Just looking back at the pictures always makes me smile 🙂
Toby, 18
(Originally featured in Teen Pages, Issue 821)
Oops! We could not locate your form.
>