| Encounters |
What Saved You, Saved Us
| July 31, 2019
A trip back to a Polish village digs up a miracle story of hope, fortitude, and bravery against all odds, covered under a blanket of Divine protection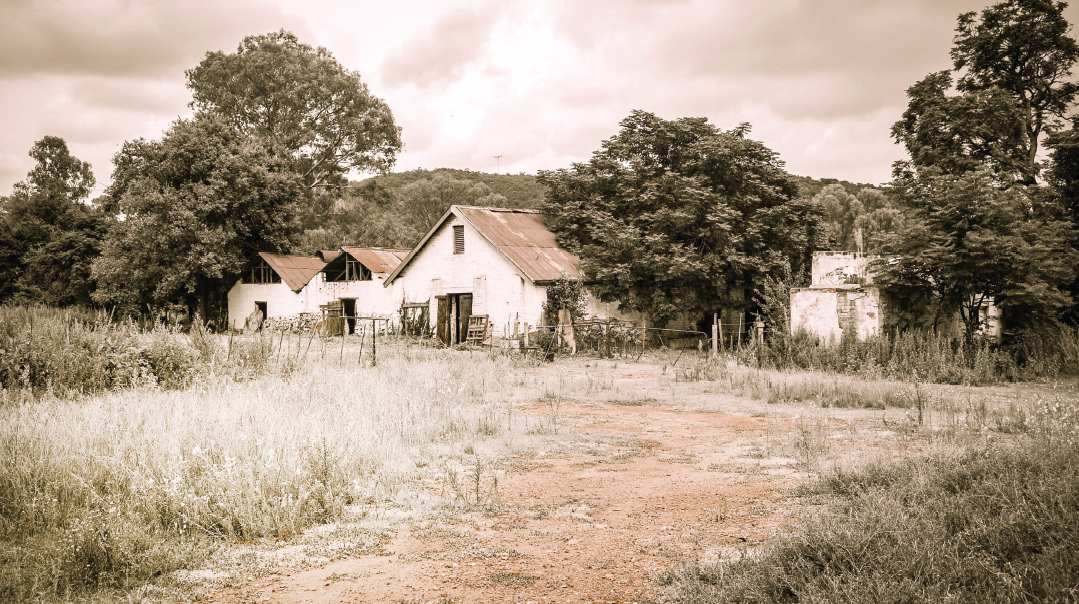 Growing up as a child of a Holocaust survivor always made me feel a bit different. My father wasn't like most fathers — he was much older and had a complex history. The discomfort was compounded by the fact that I didn't have any peers who could relate to my family background. The Holocaust was something my classmates heard of from their grandparents — if at all — and they couldn't comprehend how my father could possibly be a survivor himself. My peers were grandchildren of survivors, while I was a child of a survivor — this was embarrassing as a kid. Yet as I matured and began to understand a bit more about real life, I was actually able to develop a close connection to the past, and in my own way, to identify with the trauma of the Holocaust and take pride in the ability of survivors to move forward.
I grew up with my father's story as a backdrop to my own my childhood. I had developed a vague mental image of the Polish family who had put their lives on the line to save my father and his parents during the Holocaust. After seminary, when I traveled to Poland on a tour of concentration camps and cemeteries of European gedolim, I was actually able to briefly meet — with my father's facilitation —Stanislaw Wrobel, the man who'd saved my father. Thanking him in person made my childhood images real and concrete, and although the encounter was short and impersonal, it sparked a desire to understand more of my father's childhood.
Fast-forward ten years: I receive an e-mail from my older brother Yaakov in Chicago, to me and my other three siblings, announcing, "I'm going to Poland to meet Stanislaw Wrobel — anyone want to join?" With a tight budget and four children under seven, I don't consider it a realistic possibility. Still, I'm happy for him, and that's where it ends. A short time later my sister Rina, in England, informs us she's going to join.
The next e-mail says not only will they be meeting Stanislaw, his children, and grandchildren, but they also plan to go see the farm where my father and his family were hidden. Wow, I thought, they're really doing this the right way. Intuitively, I know how seeing where my father's salvation took place would impact my own life by making his story so much more real, and now I feel a twinge of, "If only I could join…" It would be so amazing to really see what the farm where they hid actually looked like. But now? With work, my kids — I can't just leave life and fly across the world… can I?
About two weeks before the big trip, my older sister, Chava, calls from Eretz Yisrael telling me she's decided to join. "It's a once in a lifetime opportunity — think about it," she tells me. But the tickets are out of my price range, and the trip is just too far, too long, and how will I find babysitters? But after much thought and encouragement from my husband, I realize this really is a one-time chance. How can I not go? And so, with some help from a flight-whiz friend and a huge dose of siyata d'Shmaya, the tickets are booked! I text my brother, Sam, in Los Angeles — "You've got to join, we're all going!" Within a couple of days he has a ticket too, so now it will be all five of us kids. Who could have imagined? There is no one who can relate to your life, your childhood, your parents the same way your siblings can, and here we are, all traveling together.
My siblings and I grew up with the challenges of having a parent who had gone through the Holocaust —we'd all heard the account tens, if not hundreds, of times. No one could relate to the story the same way we could — from our perspective as children, not even our parents. Going with siblings would bring some level of closure to a primal piece of our family experience.

For the rest of the week I'm in a daze, barely able to focus on my kids and work — I can't believe I'm going back to Poland with all my siblings, for a reunion with the man who saved my father's family during the Holocaust.
I decide I want to bring a gift, so on a quiet night I put aside my long list of "to-do's" and sit down to paint. Brushstrokes of red and black, a white angel protecting a small family huddled together under a sky of fire and smoke, and below them a golden-yellow future spreading out, with little speckles and swirls symbolizing the descendants that came from this small family of four — now totaling 28 children and grandchildren. As I wrap the canvas up for the trip, I daven that they'll realize how much of my heart is in it.
A few days and three flights later I arrive in Poland. It's 8:30 a.m. and my itinerary has me in Poland for less than 24 hours. I meet up with my siblings in Warsaw, at the home of Stanislaw Wrobel's eldest daughter, Krystyna, where a beautiful breakfast is served with extended effort to provide kosher food for us to eat. After breakfast, Krystyna's husband, son, and nephew drive us to Tomaszów Mazowiecki — a two-hour car ride away — where we will meet Stanislaw in the home of his younger daughter, Bogumila.
We are greeted warmly with hugs and kisses, as if being reunited with our long-lost cousins. For me, this is one of the most outstanding aspects of the trip: To them, we're family. Stanislaw said it outright: "The same miracle that saved your family, saved my family." I am both shocked and amazed at how close they feel to us, and then Chava reminds me: The word ahavah comes from the root hav, to give. The more you give, the more you love. Who gave more than Stanislaw himself — risking his life day and night to protect a Jewish family whom he didn't even know?
Gifts are exchanged, from the Wrobels to us and us to them. Ours includes a photo album portraying all of the descendants who came from the four people they saved, candlesticks from Yerushalayim, a large bottle of whiskey, and my painting. Then we sit down to hear the story that I heard as a child every year on the day my father was liberated from the hiding place — but this time, from the man who saved his life.
"It all began when my bike broke and I brought it in to Opoczno to get it repaired," Stanislaw begins. "A man I didn't know came up to me and asked me if I needed my bike fixed, and then started asking me questions…"
Hashem arranged for this unlikely meeting to take place between Stanislaw and this man — my father had told us his name was Neiman — who was looking for Polish families willing to hide Jews. Twenty-year-old Stanislaw, along with his aging parents, Stanislaw Senior and Karolina, agreed to take in the small Jewish family along with the help of a relative, Rozalia, who served as their live-in maid. My grandparents told the Wrobels that the war was sure to be over by spring, just a few months away, and with this prediction they convinced the Wrobels to hide them for a short time. It was November of 1942 — the war was far from over, but everyone was hopeful.
At first, the Wrobels' "houseguests" were my father Hershel, called "Heniek," just seven years old at the time, with his parents Jacob and Sarah Frankiel. Soon, my grandmother's sister Bella joined, having escaped the last deportation. Stanislaw explains what happened next: "We tried many hiding places. At first we hid them in the attic, but that was a problem because there was a ladder leading up to it — and anyone could climb up and find them hiding there. Then, I dug a pit under the floorboards, like a cellar, but that solution was no good either — the dust from people walking above made the boy cough, which would give away the hiding place. Next I dug a pit in the barn, but the family was afraid the horses would fall in and trample them. The last and final hiding place was a pit I dug outside the barn." Stanislaw covered it with wooden planks, a layer of straw, then dirt to conceal the pit, placing farming tools around it to disguise the location.
Every night for more than two years Stanislaw walked to the barn, sent food down a shaft that was connected to the pit, and took out the wastes, while someone else from the family stood guard making sure no neighbors were watching. The pit, however, was only about ten yards away from a river where the rest of this tiny farming village watered their animals, and the road to the river was just a few feet away — which meant that every single day most of the villagers passed right by the underground hiding place. Because of its proximity to the river, the pit would fill with water seeping up from the ground, sometimes daily, and Stanislaw would pull up buckets of water from the pit at night. In the summer it was unbearably hot and teeming with insects, while in the winter the conditions were, he said, "better" — in the freezing cold they were warmed by each other's body heat and the insulation provided by the straw on the floor.
Coming up with food for an additional four people was another hurdle. Money was scarce, and the gold the Frankiels offered was of no use — anyone with gold was suspected of hiding Jews. And so once a week Stanislaw traveled ten kilometers with his horse and cart to a miller in a different town, who would not be suspicious of the quantity of bread he was purchasing.
Once, the Germans came searching. They had been tipped off that a family by the name of Wrobel was hiding Jews. Hashem in His infinite kindness protected my father and his family — the Germans searched and dug in the yard of another Wrobel family who lived by the river, only a few doors away. The Wrobels knew all too well the price they would have to pay if the Germans found them: Any Pole hiding Jews would be killed on the spot. Stanislaw described the constant fear they lived in. "Every night for more than two years, I slept in my clothes, so I could run for my life."
Now it's time for us to see with our own eyes the place where our father was hidden. After a 30-minute drive, we arrive in Opoczno, and head down to the little farming village and the Wrobel property where these brave, dedicated people hid my family during the war. As we walk, Stanislaw, now in his nineties, seems to be filled with a vitality that wasn't there before. His grandson Andrew comments that every time his grandfather comes down here, he gets infused with new energy — something about the place rejuvenates him.
Suddenly we're standing before a little patched, crumbling house on a small property with a barn. The farm is so much smaller than I imagined, the place where they were hidden so much closer to the road, the miracle of their survival so much more real. I am astonished. It was as if Stanislaw was G-d's right-hand man — he provided the sustenance, and G-d provided the cover. We circle the property for some time, marveling at the Hashgachah, trying to imagine our father and grandparents living in this muddy hole for two years. We owe Stanislaw our unending gratitude for saving our father, for if not for him and the miracles Hashem performed through him, we would not be alive. We are the result of those miracles.
Then, one by one, we climb through a break in the fence of this abandoned patch of land. And what it there left to say, except for the brachah thanking and praising the Master Orchestrator: "Blessed are You, Lord our G-d, King of the Universe, who performed a miracle for my father in this place."
(Originally featured in Mishpacha, Issue 771)
Oops! We could not locate your form.
>