| Calligraphy |
Wedding Plans | April 16, 2019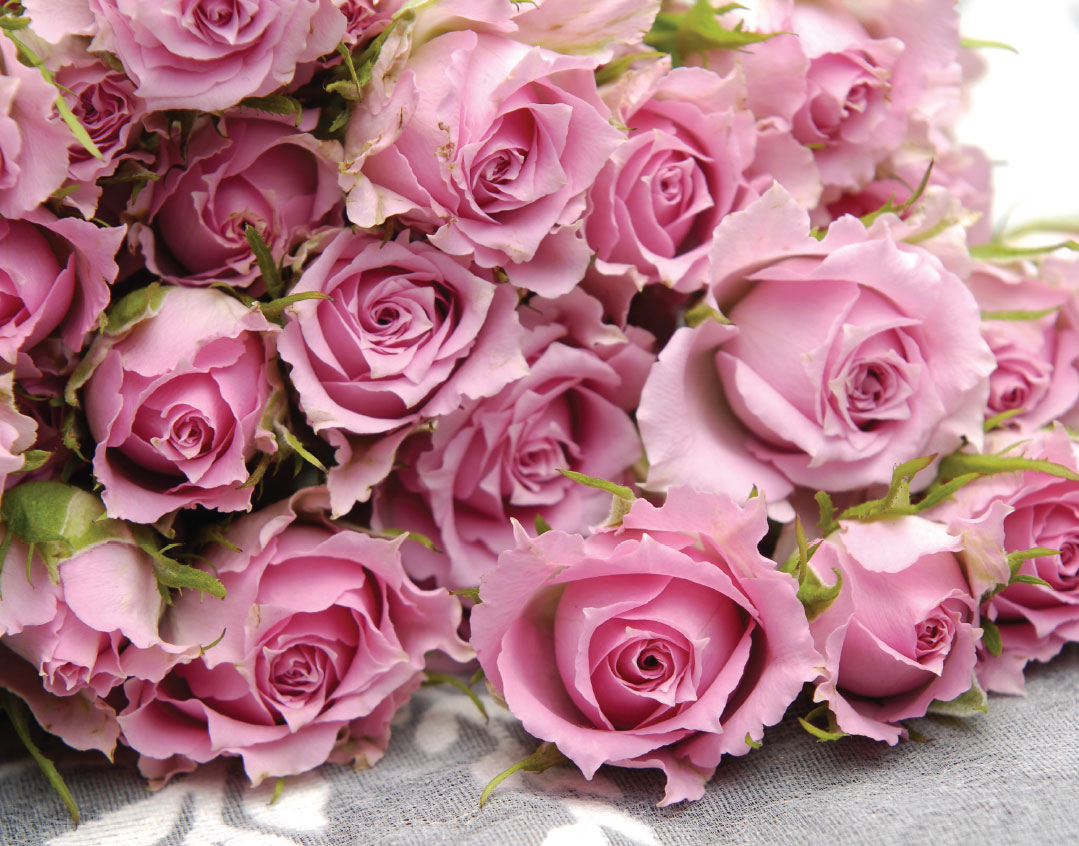 E
very kallah is radiant, Molly thinks, but some are just… peaches and cream. Roses and tulips. Nechama doesn't see her watching; she glitters, eyes clear, cheeks pink, clasping an older woman's hand in both her own and telling her something earnestly.
She is so beautiful and so good, it breaks Molly's heart.
Molly coughs past the roughness in her chest. Chava Kirschenbaum squeezes her shoulder. Bracha, the chassan's mother, is busy receiving a round of air-kisses from a cadre of rebbetzins.
Tzipi pulls at her skirt. "Ma, Tatty's calling you."

She turns away from the happy tinkle of well-wishers in the kitchen. Yehuda ducks into the doorway. His face is flushed. He looks like a real father of the kallah, even though Nechama's father is sitting just a few feet away, tapping his fingers and accepting mazel tovs, fancy cufflinks winking in the strong light, wondering how on earth a babbling dimwit like Molly could have raised such a—
"How's it going?" Yehuda asks. "Did you drink anything since, um, yesterday? We're running out of cups in the dining room."
Molly offers a huge smile. "This is unreal, no? Wait here, let me get more cups." She hesitates.
"What?" Yehuda asks.
Molly licks her lips but says nothing.
"What, you're worried about him?" Yehuda smiles easily. "Relax, Molly. He's just sitting there, not bothering anybody. Don't think about it."
Her eyes flick past Yehuda to where Yosef sits. He's grown a beard by now, salt-and-pepper, very balabatish. Silver tie, designer glasses. The lines over his eyes are still there, only deeper now. Molly looks away quickly, clenches her fists. Does she really have to linger over long-ago nightmares on this glorious evening?
Yehuda follows her gaze. "Molly, stop. Just stop. It's good that he came, really. I'm sure it makes Nechama feel good that he cared enough to fly in for her vort. It must have cost a pretty penny, getting a ticket on such short notice."
Molly snorts. "The guy has enough money for a private jet."
Yehuda shrugs again. "Whatever. You're the kallah's mother. Stop making yourself crazy and go enjoy yourself. Just get me those cups first."
Molly laughs. Kallah's mother. She murmurs the words under her breath as she heads to the pantry; they feel strange and magical on her tongue, like cinnamon and cream.
So he's here, so what. Soon he'll be back in Stamford Hill with his wife and family, where he'll stay forever after, far away from me and Nechama. And at least now he'll see that nonsensical, silly, irresponsible Molly had done well for herself, is married to a celebrated rebbi, has raised poised, wonderful, eidel children…
"Molly, mazel tov!" Devorah from next door comes crashing into the kitchen. Her sister pats her on the shoulder, Yocheved brings a slice of cream cake.
Molly pumps Devorah's hand. It feels good and right and wonderful, the rush of happiness that spills somewhere deep inside and washes over her, though she can't quite swallow the aftertaste of nightmares.
If there was anything nicer than Nechama getting engaged, it was Nechama getting engaged on a Monday night.
(Excerpted from Calligraphy, Issue 757)

>