| Shul with a View |
We Carry On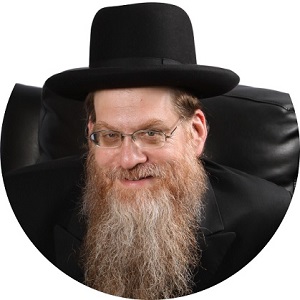 | March 28, 2023
I'm always concerned about how frum Jews look and act on planes
I arrive at Memphis International Airport with plenty of time to spare, and confident I'll have no issue boarding the plane with my carry-on, as it conforms to United's carry-on policy. When I flew in from Newark, I simply placed my carry-on in the overhead bin and took my seat. I was planning to do the same for the flight back.
Yet, as I enter the plane, I quickly notice that the overhead bin above my seat is the size of the overhead space on an Egged bus in Israel. Indeed, the small compartment isn't even large enough for my hat to fit in.
A passenger behind me comments, "I see they're using the smaller plane for this flight," and I begin to enter panic mode. I'm always concerned about how frum Jews look and act on planes. My worst nightmare is about to begin.
Since I come equipped with a carry-on, a hat, and a jacket, I always attempt to board as early as possible. This way, I can quickly store my stuff and take my seat without bothering anyone by struggling to find a place for my hat or jacket.
As the average traveler from Memphis to Newark boards the plane with a baseball cap and perhaps a small backpack, I certainly don't want to appear entitled to more space than others.
Alas, my best-laid plans have not panned out. There is no way for my carry-on to fit in the overhead bin, and I'm starting to sweat as I stand in the aisle with my carry-on, the line of people boarding the plane growing longer and longer.
I can't go forward since that won't help the situation. If there isn't space above row 12, there won't be space above row 16.
I can't go back, as the line of passengers is snaking all the way out the cabin door.
When will someone say, "Hey, buddy, you're holding up the line"?
Will another passenger comment to her husband, "Look at the Jew. Does he think he owns this plane like the Jews own everything else?"
Will the little boy behind me ask his mother, "Ma, why is that man in the funny black coat and hat just standing in the aisle?" And will his mother answer, "I don't know, but he's certainly being rude by standing there"?
And is someone filming the entire incident on their cell phone? Will this video go viral and reach the New York Times front pages? Will the banner headline read, "Ultra-Othodox Jew Attempts to Illegally Monopolize All of the Overhead Bins on a Flight from Memphis to Newark"?
United Airlines will be forced to issue a statement declaring, "United Airlines is proud of its policy of complete inclusion. We provide equal access to all passengers to the overhead bins. No passenger shall infringe on the rights of another passenger based on race, creed, or color."
I have reached a state of utter helplessness. I silently daven, Hashem, please help me!
Suddenly, before any of my fears become reality, the passenger directly behind me says, "The bin to your right is larger than the one on your left. Your carry-on will fit there perfectly."
I snatch up my carry-on, place it in the overhead, jump into my seat, fasten my seatbelt, and give the biggest smile and thank-you to my anonymous savior. He smiles and says, "You are welcome, b'simchah!"
I do a double take at this bareheaded man as he smiles and winks.
He knows, and I know.
We are brothers.
(Originally featured in Mishpacha, Issue 955)
Oops! We could not locate your form.
>