| Recipes |
Vegetable Lasagna
| October 18, 2022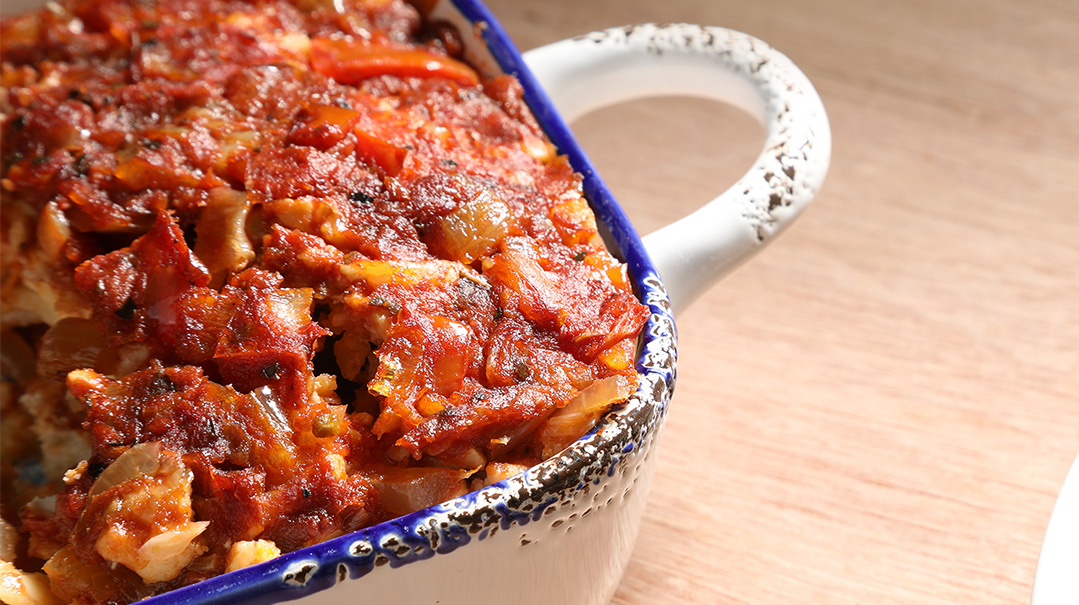 A classic meal in one.
SERVES 16
1 16-oz (450-g) package lasagna noodles
1½ tsp salt, divided
2 zucchini, sliced, or 1 eggplant, sliced to ¼-inch (½-cm) thickness
1 onion, chopped
oil, for sautéing
2 tomatoes, diced
13 oz (370 g) tomato sauce
pepper and oregano, to taste
1 lb (450 g) Mehadrin Farmer Cheese
3 eggs
1 lb (450 g) shredded mozzarella
If using eggplant, first bread it, then fry or bake it. (Or use frozen breaded eggplant slices.)
In a 6-quart pot, cook lasagna according to package instructions with 1⁄2 tsp salt.
Rinse each piece in cold water and place on a towel in a single layer. Cover with moist towel.
Sauté onion in oil. Add diced tomatoes, sauce, 1⁄2 tsp salt (or to taste), pepper, and oregano. Set aside.
Combine farmer cheese with eggs and 1⁄2 tsp salt.
To assemble: Preheat oven to 375°F (190°C).
In a 10x16-inch (25x40 cm) pan, arrange half the lasagna noodles, then the squash or eggplant slices, then half the farmer cheese mixture, then half the shredded cheese, and finally half the tomato sauce. Repeat layering. Cover and bake for one hour.
Uncover and bake an additional 7–10 minutes.
(Originally featured in Family Table, Issue 814)
Oops! We could not locate your form.
>