| Calligraphy |
Ushpizin
| October 10, 2019
"The mommy you want to take you doesn't exist," Leah hissed, suddenly brutal. "Mommy will not dress you fit to be seen, baby. Her taste is gone"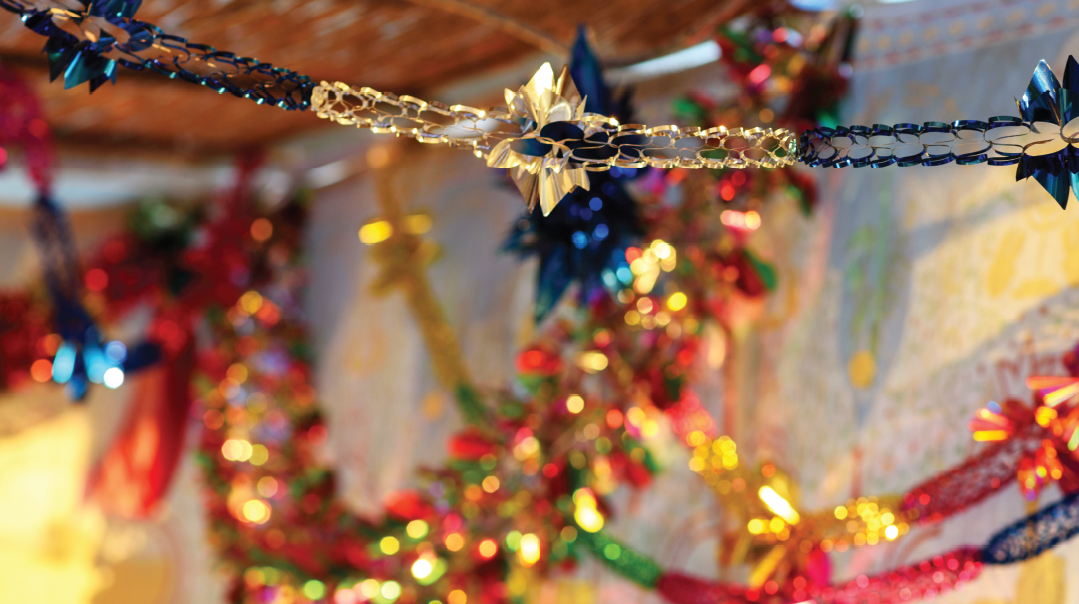 "I   am not going shopping with my mother for Yom Tov!" Leah shrieked.
She was standing in her bedroom next to a chair heaped with a strange mix of clothing for a 12th-grade Bais Yaakov girl — a pleated school skirt, a black slinky, assorted leggings and T-shirts, and a Shabbos dress.
From her own bed, where she was quietly sketching a copy of a small print, Devora popped a bubble of gum and tilted her head to the side.
"The whole class was arguing about clothes shopping with your mother versus with friends. Around mine and Dina's desk. Not. One. Person. Thought about my mother! And these are my 'friends.' " Leah screeched the last word, then collapsed onto her bed, throwing two pillows at her sister, hard.
"Do we need to go shopping?" Devora asked.

Leah shrugged. Her voice returned to normal. "Sure we do. I have nothing to wear."
"We're going to New City for first days, what do we wear there?"
Leah's eyes flashed. "You want a cold-shoulder sweater? I'm sure Mommy will get you one."
Devora looked back at her, but her eyes were unreadable.
There was a knock on the door.
"Come in, Ta," Leah said.
"Hi." Dovid Berger poked his head in. "You okay?" He didn't mention her screaming fit.
Leah switched to practical, bossy oldest daughter mode. At seventeen, with no mother in the house, she had become the manager. Devora was sixteen, but way too spacey, and Tatty needed her help with the two younger ones.
"We need to go shopping for Yom Tov, Ta. Outfits and winter robes. Maybe shoes. And we need tons of tights and socks for the eight days."
He nodded. "Yeah, you sure do. I can take you any evening or Sunday. So, uh, where and when do you want to go?"
Suri, thirteen, and Rochy, ten, were suddenly next to Dovid in the doorway. "We also need clothing, Tatty! And Shabbos shoes."
"Right, sure you do," he said again. "Tanta Estie offered to take you. You'll go shopping with her on Sunday."
"I want to go with Mommy," Rochy muttered. "She told me once that she likes dressing me because everything looks good on a blonde."
"Estie has great taste and she doesn't skimp," Leah told them both. "Go with Estie, you'll be fine."
Rochy still looked unsure, and it was ridiculous.
"The mommy you want to take you doesn't exist," Leah hissed, suddenly brutal. "Mommy will not dress you fit to be seen, baby. Her taste is gone."
(Excerpted from Calligraphy, Issue 781)
>