| Friendship |
Two Sides of Your Mouth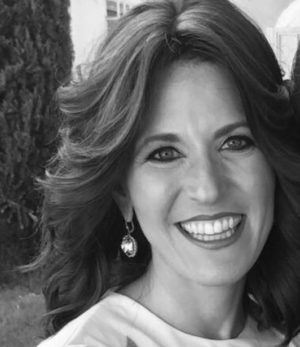 | June 5, 2019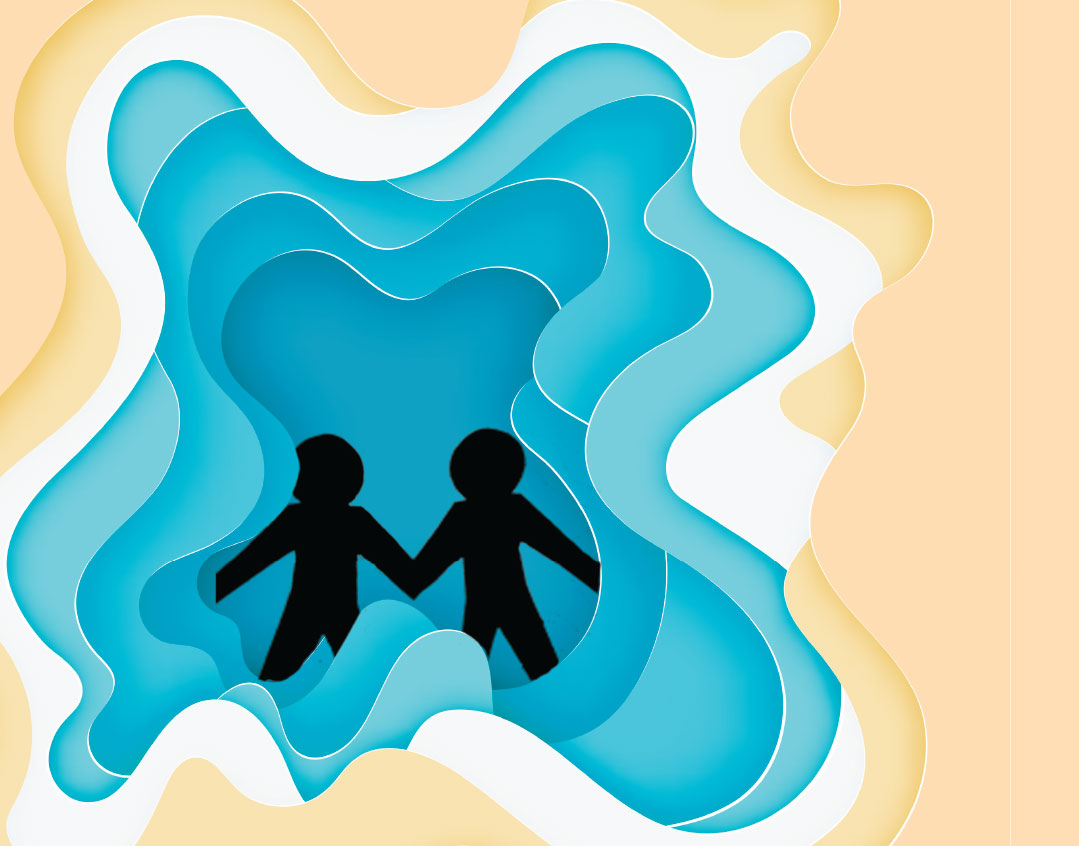 T
he expression "talking out of two sides of your mouth" means saying contradictory things. It might be saying one thing to one person and a different version to another, but it can also refer to saying contradictory things to the same person so that the answer provided is vague, confusing, or insulting. In our world, where there is a real desire to be kind (or at least pretend to be), one may say a nice thing on the surface, but with a quiet undercurrent of cruelty. Listeners could almost think that the speaker is being virtuous, while actually the comment is quite hurtful.
A new family moved onto Sima's block and she felt duty bound to go say hi. She showed up with a plate of welcome brownies and lots of warm conversation. It turned out that the new family's oldest daughter, Rikki, was just Sima's age and would be joining her class in September. In preparation, Rikki was coming to school as an observer for the last few weeks of the current school year and was thrilled to meet Sima. However, the day Rikki showed up, Sima wasn't so sure she wanted to be associated with Rikki. Everything about her screamed "not from here," and her innocent assumption that she could talk to anybody and everybody made the situation even worse in Sima's eyes. When a 12th grader noticed Rikki hanging around Sima, she asked Sima how she knew Rikki. Sima's quick response was, "Well, it's only right to reach out to a new kid who doesn't know anyone and has no connections whatsoever. The needier a person is, the more we should help." Somehow, though, even to Sima's own ears, it felt as though she had sold Rikki out. What seemed to be an expression of chesed was actually a quiet rejection.
"But I'm Not Sure": How to Assess Yourself
If you suspect that you are being two-faced and you want to change but you're not even sure where you stand, what to do? Duplicity (talking out of both sides of your mouth) comes from the Latin word, "double" or "twofold." Intentionally hiding your true feelings and expressing false words is doing two contradictory things at once. The Kitzur Shulchan Aruch (63:5) makes a very practical suggestion for those who want to be true and not duplicitous. The advice is accessible, much like a quick self-check you can do in your head:
"Don't invite a friend to eat with you when you know he won't eat. Don't offer him a gift when you know he won't accept it…. Rather, at all times he should have his mouth and his heart in partnership, and he should conduct himself with lips of truth, a correct spirit, and a pure heart."
In short, if you offer something while internally hoping the person will say no, or say something while planning for the listener to really hear the opposite of what you're saying, that's duplicity. If you do not fully intend to do something (or maybe have no realistic plan for how to fulfill it), but offer it anyway just to look good, that's duplicity. It is certainly tempting to be a "people pleaser" and be able to tell others what they want to hear, but it reflects a lack of integrity if you don't say what you really mean.
Antidote: How Would You Feel If It Was You?
Sometimes the duplicity can be so subtle that you can even miss it in yourself. This is dangerous because if you can't detect it in yourself, you can't fix it. The way to "stay straight" is to ask yourself, Would I mind if someone said or did this to me?
Yocheved had a niece who was adorable, but mischievous as well. At three years old, she loved coming to play at "Auntie Yocheved's house" and especially enjoyed trying on all the colorful jewelry hanging on Yocheved's necklace stand. Kindly and repeatedly Yocheved asked little Sarala to be gentle and to handle her things carefully. But after the third necklace snapped and left little beads bouncing across the floor, Yocheved appealed to her sister Tamar (Sarala's mother) for help. Tamar's answer left Yocheved feeling confused and annoyed: "Sure, I can try to speak to Sarala about being more careful," she said half-heartedly. But what she really wanted to say was, "She should really be more careful, I know… but she loves your necklaces so much, and they are so delicate… I'm not sure what to do. I just know how cute and spontaneous she can be! Right, yummy Sarala?" So the exchange ended with a smile and a tousling of Sarala's hair, but left Yocheved feeling unsupported.
Tamar might feel that she is being sympathetic and kind, but really she's not committing to help or make a change in any way. If Tamar would acknowledge that she "talked out of two sides of her mouth," giving a nod to Yocheved's request, while not really intending to do anything, she could then choose to be more real and reliable.
The Courage to Tell the Truth
Most of us do desire to be kind. We want to be gracious, thoughtful, and agreeable, but we may not want to do the hard work that it requires. This fuels the tendency to try to say nice things, when we don't really feel them, can't commit to them, and don't live by them. These factors all help to create the "double-tongue" problem we spoke about earlier. Can we improve our ability to stick to the truth, even when it's tough?
There is a wonderful book called Crucial Conversations by Kerry Patterson. Some of the ideas in the book can help us become honest instead of duplicitous.
When faced with hard moments, remember the following: Many meaningful conversations are "charged" with discomfort. That is usually because the stakes are high (the outcomes are important to the people in the conversation), opinions vary (there is already a disagreement or poor understanding on some level), and emotions run high. Therefore, the first suggestion is to "start with heart." This means to really understand your goals and check to make sure that you can honestly express them.
Chevy was not ready for the math final and really needed help. She wanted desperately to study with Chani and Sara, two strong students. She was aware, though, that she might slow them down and they would be hesitant to include her. She started with heart, calling them when they were together at Sara's house. Swallowing her desire to talk out of both sides of her mouth and ask while minimizing ("No big deal, only if it works… I can totally do it on my own…."), she owned up to her feelings and spoke straight. "I would love to study with you two because you understand more of the material than I do. I can commit not to disturb and to move on if the two of you are ready to. If I still don't understand something in particular I can ask someone else about that part."
Some people naturally resort to two tactics if the conversation is not going well. We refer to these tactics as silence or violence. Silence means withholding information and withdrawing when the conversation gets rough.
Chevy heard the girls pause on the other end of the phone after her request, and felt a need to pull back. She was suddenly quiet and remote and about to blurt out a hasty "Whatever… forget it!"
Pulling back in a hard moment and getting silent or sulky is this response at its worst.
Violence means using a verbal strategy to try to control others and force your ideas by attacking.
Chevy heard the girls pause on the other end of the phone after her request and felt a drive to push the point home. "I can't believe this!" she said with a quiet fury. "You two think it's okay to keep me out when all I want is to be part of your group, to listen while you review? That's pure selfishness! I always offered you my help with things like chesed mailings when you ran the committee, and hosted the 11th grade Shalosh Seudos. Is it so hard to reciprocate?!"
Watching this from the outside, we can see why neither option is workable, and both leave the speaker, Chevy, in a weak position.
Instead, the key to honest conversation is to share facts and ask for what you want. It is important to do this while keeping an eye out for the signs that the safety of the conversation is at risk. If you notice others turning toward silence or violence of their own (withdrawing or getting nasty), make the conversation safe again by stating your mutual purpose (wanting the same outcome as them, in this case, successful studying) and mutual respect (speaking kindly with honesty and no accusations).
Chevy heard the girls pause on the other end of the phone after her request and wanted to ensure that the conversation would continue. She gathered her courage and said, "I don't want to ask too much of you, but I do want to study with you, in the most convenient way for you. What can I do to make that possible?"
Her honesty and respect earned her a kind, "thank you for asking" from Sara, and then a plan to try it out with the understanding that if it got distracting to be a threesome, Chevy would pull out. Smiling to herself, Chevy put down the phone and got ready to join them.
To summarize, duplicity and double-tongued approaches are uncomfortable and not useful. They can harm both the speaker and listener. Intentionally hiding your true feelings and expressing false words is a breach of honesty. Instead, use a quick self-check and keep a partnership between one's mouth and heart. Using the three tools in Crucial Conversations can help us foster this honesty and deal with others in an approachable way.
(Originally featured in Teen Pages, Issue 763)
Oops! We could not locate your form.
>