| Friendship |
Quantity vs. Quality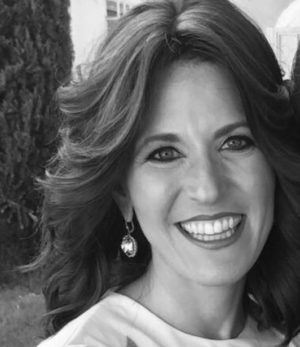 | July 17, 2019
Would you rather be part of a large chevreh or have one special best friend? Many teens have asked themselves this question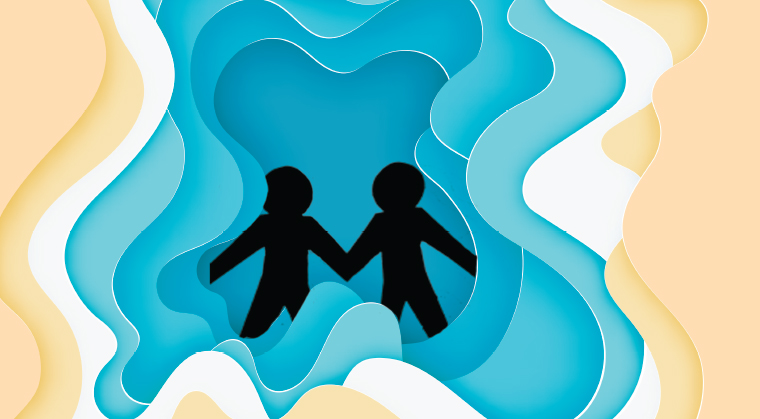 The Big Group Appeal
I
t's very gratifying to be part of a group of close friends. Close friends can be loosely defined as those with whom you share multiple communications a week. As a result, these friends are updated on your life, share your interests, and are part of the flow of your daily activities. A setting like high school encourages these friendships. After all, you're together anyway, your lives are in sync, and you are often like-minded (at least like-minded enough to have chosen the same school from among other available choices). A recent poll found that the average American has five to nine close friends within a circle of about 15 good friends.
Sara remarks, "Our group regularly hangs out in school and has a rotating Shalosh Seudos every week at one of our homes. We do a lot together and are all very similar in many ways. I would say, though, that within my group I have five really close friends with whom I am the most comfortable being my real self, though I share a warm friendship with the others in the group."
Many people are also part of an even larger group or social circle. There are both benefits and trade-offs to this. The more friends one maintains, the lighter and shallower the friendships may become. This is because it is simply too hard to juggle and maintain many diverse friendships and keep up a busy and productive life of your own. The need to communicate often can be distracting and therefore people resort to mass texts, generic conversations ("What's up…" "Nothing much…" "How about you?") and simple friendliness (as opposed to real friendship). Even more distantly along on the friendship chain, you may have acquaintances that you may consider yourself just "friendly" with.
What about the lure of status that a swirling crowd of friends creates? Many people mistakenly assume that they need to have many friends to show evidence of their popularity. In truth, those friends provide a busy buzz, but may not provide meaningful friendship.
The whole class 10B came and went around school in a pack. They were a team and did everything together. They settled in the lunchroom as a happy (noisy) cloud, and walked home together, sometimes arm in arm. It was a "thing" in school and they were even called the "B-hive"! Although they enjoyed each other's company and the hype of being in such a big group, several girls in the class confessed to missing having one or two close friends.
BFF… or Not?
Tova took a survey that the teacher handed out one day in her 11th-grade psychology course. It was about relationships, and Tova was very touched by one particular question. The survey asked for the single most important trait in a friendship. Tova easily and confidently chose the one she believed in above all: loyalty. To achieve that, she knew, was tough. Personally, she prized her single closest friend, Adina. She could be kind to many friends and share smiles and study guides, but Adina was her true confidante. The trust she shared with Adina brought out her truest and best self.
 Many people have been asked Tova's "million-dollar question" and loyalty has often been noted as the most precious trait in a friendship; it's understandable that the ability to trust a best friend is very appealing and reassuring. In a solid best-friendship, there is low risk of gossip and lashon hara about one another because of the closeness shared (something that can plague larger groups). Additionally, close friends report that they have inside jokes that are relevant and unique only to them, and they love that feeling of exclusivity. Overall, the appeal of a best friend is the ability to be deeply accepted as yourself. One woman, a columnist writing about the power of friendships, described a best friend as "your human diary."
Shana felt that her friend Etti was a kindred spirit, an ally in life who made her feel genuinely understood and cared about. Her mother even called Etti "my second daughter," and Etti was a frequent guest and surrogate sister to Shana.
 To paraphrase the words of British psychologist, Dr. Robin Dunbar, one high-quality friendship is better than five low-quality ones.
A Friend to All
So, after all is said and done, will one benefit more from a large chevreh or the presence of that one special friend? That depends on what your ultimate goal of friendship is. Rabbi Moshe Hauer, Rav of Bnei Jacob Shaarei Zion in Baltimore, Maryland, and prolific speaker and author, reminds his listeners in a series of talks on friendship, that close friends don't just serve a pleasant function. They can and will rebuke each other, when needed, so that each one grows. Additionally, when one lives beyond themselves, doing things to benefit a friend, he or she can accomplish the whole purpose of life: being a giver! These are the true achievements that close friendships can bring.
If giving is the goal, what breeds this best — being a member of a large group or a small one?
While every group differs, small groups are ideal for the responsibility we described. A large group can become too large to be cohesive. It is also likely to be tough to meet everyone's expectations and build real depth, offer the occasional rebuke, give deeply of oneself, and grow, which are the qualities necessary to generate true satisfaction in a friendship. In a small group or with a best friend, true giving (based on loyalty and trust) can flourish. The pair of friends also creates reciprocity (an expectation that the experience is mutual and that you can expect to get back much of what you give). This takes the friendship to a higher level and makes it very meaningful.
Wishing you success and ease in this worthy pursuit of friendship.
(Originally featured in  Teen Pages, Issue 769)
Oops! We could not locate your form.
>