| 5 out of 10 |
Top Five Ways Guys Say, "I Don't Know."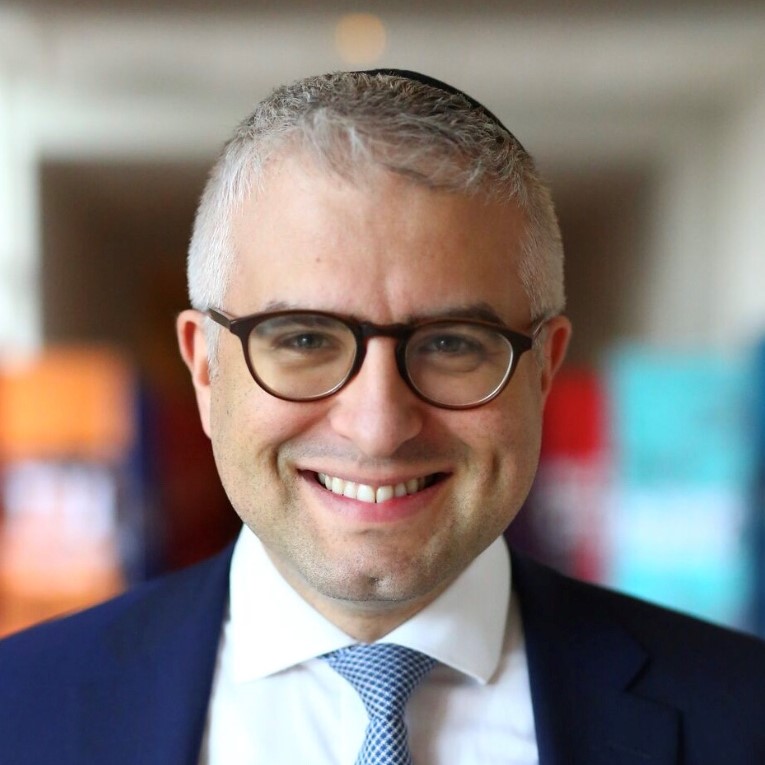 | July 17, 2019
Swiss Army knife of options for a non-response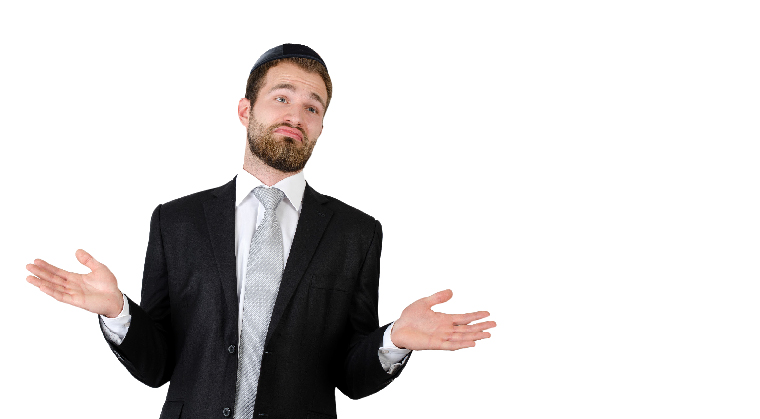 G
ender stereotypes always worry me. Sure, some may exist, but even if they get a smirk or a laugh, there's a good chance they'll get you in trouble. Still, there is one persistent stereotype that seems to particularly afflict men in the Jewish community — they don't know how to say "I don't know." I'm not sure if the primary issue is difficulty enunciating the actual words, or maybe it's because there are so many other great substitutes to say instead. It seems like any time I ask for someone's opinion on something, they take out their Swiss Army knife of options for a non-response — the straightforward "I don't know" doesn't seem to be one of the choices. For those looking for more solutions, here are my top five ways guys say "I don't know."
Tzarich Iyun
Like Rabi Akiva Eiger's "tzarich iyun v'Hashem yair einai — the matter requires study, G-d should enlighten my eyes," there is no response that has been more embraced by the yeshivah world. Some would actually consider it an answer unto itself. A friend of mine, a self-described happy cynic, told me a classic story in two parts about the use of "I don't know" in the beis medrash:
Part one: Someone once came to the Rebbe Reb Zisha because his deceased father came to him in a dream telling him he didn't have peace in the Next World. Reb Zisha told him to look in the coffin: There he would find a piece of avodah zarah causing the disturbance. The man checked and, in fact, there it was. He later repeated this miraculous discovery to the Vilna Gaon, who responded, "It's not a miracle — it's an explicit Gemara Yerushalmi." The man, shocked that this was in fact an explicit Gemara, returned back to Reb Zisha who modestly said, "I didn't know the Yerushalmi, but I knew it from where the Yerushalmi knew it."
Part two: A yeshivah student with a question once approached his rosh yeshivah, who responded, "Someone else already asked me this question and I answered him." The bochur went to the other student to find out what the rosh yeshivah answered. The other student said, "The rosh yeshivah just told me, 'I don't know.' " When Rav Yankel Drillman heard this story, he explained that it must be this rosh yeshivah holds like the explicit Gemara that says the answer "I don't know" is also considered an answer. But, Rav Drillman wryly added, "Perhaps the rosh yeshivah didn't know this Gemara, but maybe he knew it from where the Gemara knew it."
They Talk About It 
This is my favorite. Present a complex question  —halachah, politics, law, finance — you name it. You did your research, weighed out both sides of the issue. What response do you get? "They talk about it." Thank you so much for your insight. There should be a Nobel Prize in the category of "scholarly awareness" just for this answer. To be honest, the literature review in nearly every PhD ever completed is pretty much this response, just written out over 30 pages. Sometimes I get a little too excited about this answer. Like when my wife asks me if I remembered to pick up yogurt for our kids, I answer, "They talk about it." Still waiting for my Nobel.
Shvereh Sugya
I remember I was learning in Toronto for a zeman with the esteemed rosh yeshivah Rav Eliezer Breitowitz. A group of friends and I spent a summer there learning maseches Sotah. One Shabbos afternoon, we were learning in a different beis medrash and someone approached to talk with us in learning. To be fair, Sotah is not commonly learned in yeshivah and I'm sure the person would have felt more excited about talking to us about one of the Bavos. When we told him what masechta we were learning, he responded after thinking for a moment, "It's takeh a shvereh masechta." At the time, I thought to myself, Wow, this guy just bleibed shver on all 49 blatt of masechta Sotah — bold move.
When you don't have an answer, a great way of asserting your knowledge without admitting any gaps within the vast empire of your thoughts is the response, "shvereh sugya." There's a certain way this answer needs to be executed successfully. Don't just answer. First, stare off into the distance as if you're scanning all possible scenarios and opinions on the matter like a seasoned chess grandmaster. Of course, as you're doing this, you don't have to actually be thinking about anything. When you finally reclaim eye contact with your questioner, muster all the urgency and gravitas you can find and answer, "It's takeh a shvereh sugya." And there you have it: Your intellectual dignity is not only intact, but whoever asked you the question is now walking away impressed with the vast internal library you obviously have at your fingertips. (Once the person is gone, you can Google the answer to his question.)
It's a Machlokes
Every child knows about this one. It's the get-out-of-jail-free card on any Gemara test. What's Rabi Yehuda's opinion? Probably a machlokes. Who do we pasken like? Definitely sounds like a machlokes. What masechta did we learn this year? Machlokes? From a young age we're conditioned to believe that "It's a machlokes" is the go-to response when you're bereft of any knowledge on the topic. As kids grow up, they get savvier and employ other Talmudic terms to mask their ignorance. What's the best one? It's actually pretty complicated. It's a machlokes between "yesh omrim" and "efsher farkert." It's really not so pashut.
I Hear
Yeshivah guys love talking politics. There's a special joy I have when I see a few people hocking about some political issue and there's one person in the conversation who actually understands the policy issues at stake. Following any of the primary debates, people will toss out their typical reactions. Harris was sharp. Sanders looked tired. Who is Biden's dentist? But once someone chimes in with an articulately worded question about universal health care, it's no fun to admit, "I have no idea what single-payer health care even means — never have, never will." Instead the preferred response is a gentle but enigmatic "I hear." Ten-four, we hear you. "I hear," is the response you give when you want to say, "Look, we're having a nice conversation here, really glad you read a 5,000-word think piece on the matter, but if it can't be summarized into a meme I can forward to my WhatsApp friends, I'm not sure we can invite you to future discussions." If you want someone to really listen, call into a talk radio show. In the meantime — short of actually listening — you'll have to settle for "I hear." Is there any response more succinct and dismissive? Ken zein. You have to know.
(Originally featured in Mishpacha, Issue 769)
Oops! We could not locate your form.
>