| 5 out of 10 |
Top 5 Ways to Get Ready for the New Zeman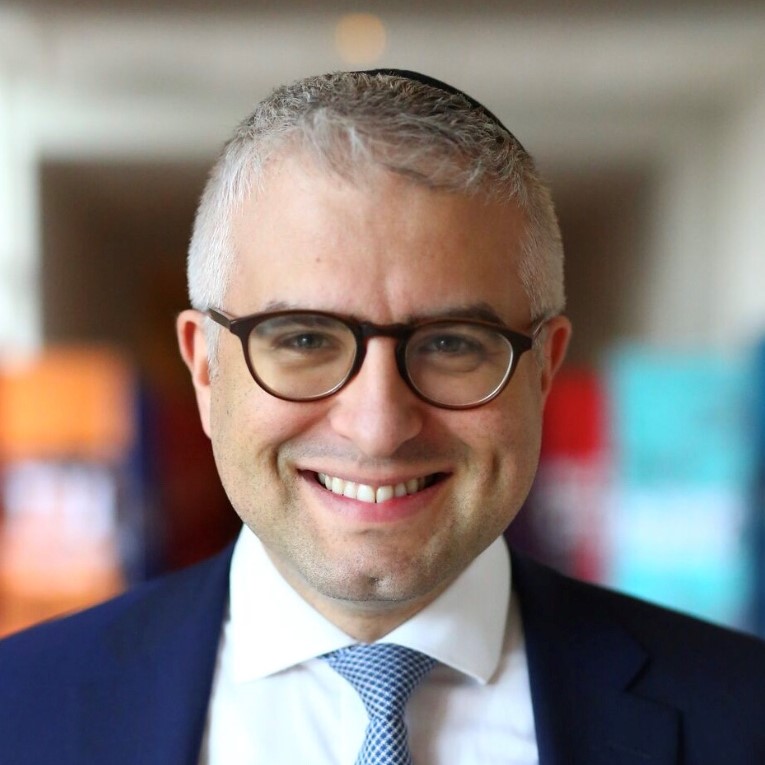 | August 28, 2019
Every Elul zeman begins ambitiously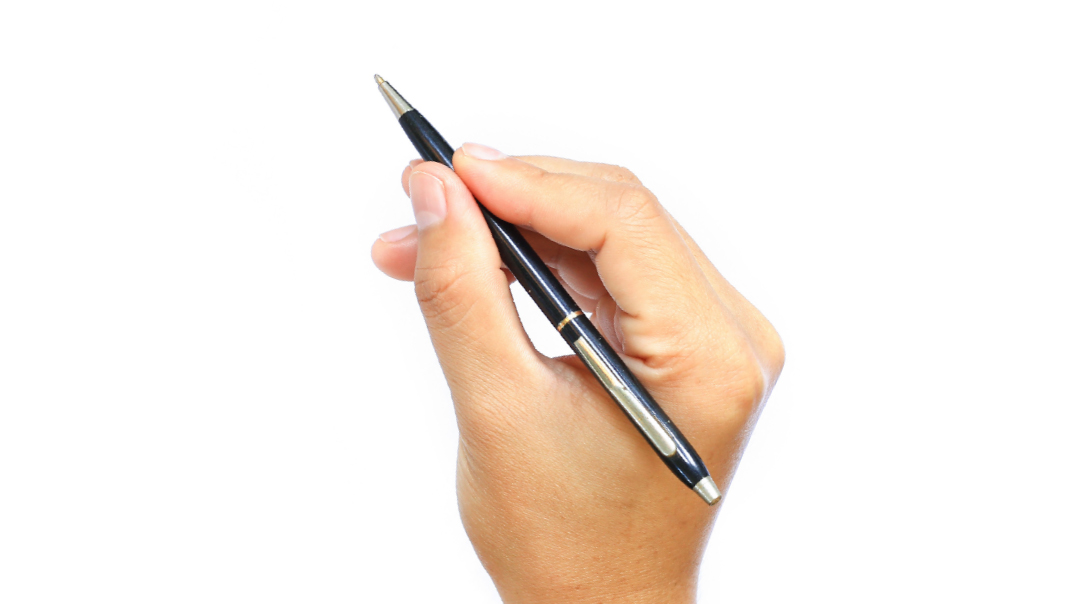 During my last year in yeshivah, I had already started shidduchim, and during a meeting with a prospective young woman, I walked directly into a spiderweb. I do not like spiders, but I was on a date, so after briefly flailing my arms, doing a few panicked spins to make sure nothing was still on me, and waiting till my heart rate returned to a healthy level, I tried to suavely transition into conversation. "I guess I'm kind of afraid of spiders," I confessed. "Do you have any phobias?" The girl, recently returned from seminary, looked at me with sincerity: "Yes, I'm afraid of Elul."
We didn't go out again. I don't quite remember if it was my spider-induced anxiety attack or that we were on slightly different ends of the intensity spectrum, but I always remember that response as Elul begins. Certainly in my yeshivah years there was an awe and excitement getting ready for a new zeman in yeshivah (I would not describe it as a phobia), and although much of that feeling is hard to reexperience and recapture, it remains a formative period in my life. Here are my top five ways to get ready:

Chavrusa Search
Behind door number one is an earnest, sweet masmid. You know he's going to come to seder consistently — maybe even too consistently. He's there the morning of his wedding and just responds to your stares with his head in the Gemara and a deliberate and somewhat urgent "nu." You can be sure he's not going to laugh at any of your jokes — honestly, it's just easier for him to pretend not to hear most of them. Behind door number two is, mostly by self-acclamation, the yeshivah's prized lamdan. As you sit alone at your place in the middle of afternoon seder and someone asks where your chavrusa is, you'll just point to the window outside where your chavrusa is strolling on the grass with a cup of coffee in each hand as he mumbles to himself. "He's thinking," you explain.
Finding the right chavrusa can be a harrowing experience. No system has totally addressed the issue, whether it is the chavrusa tumult, sign-up sheets, mashgiach interventions, or reminders for guys to be willing to learn with bochurim older than them. We still have a chavrusa crisis. The heart of the crisis, however, is not about finding a chavrusa at the beginning of zeman, but knowing that if it's not a match, there is no healthy way to break up. I've tried everything. Breaking up through the shadchan/mashgiach ("it's not you, it's me"), or just growing a mustache and assuming a new identity. Absent a reliable method to break up with your chavrusa, just make sure you pick the right one and build together a beis medrash ne'eman b'Yisrael.

Pens
The Olympic judges each hold up their cards: 10, 9.5, 9.3, 8.8, 10. Shloime is out of breath, disheveled and mostly sweating through his untucked white shirt, as he's just completed his first official Olympic competition with great success. As he steps up to receive his medal, he trips on the steps and jolts awake from his vivid beis-medrash nap. The buttons from his davening jacket are clearly recognizable on his forehead, but for a moment it was real: Shloime was a gold medalist pen twirler.
Whatever yeshivos may lack in formal athletic competition, they make up in the athleticism and dexterity with which yeshivah guys hold their pens. Like a proud baton leader in a marching band with a pack of trombonists, pens seamlessly glide between fingers, pirouette into the sky, and come to soaring finishes on the bridge of the thumb. When I first saw this performed, I quietly clapped under my shtender. The centrality of pens in the yeshivah experience make pen purchasing all the more pressing. Having to resort to the nebach quality of pens in the yeshivah gemach — all of which are mostly out of ink, and the blue cap on that Bic pen has been in more mouths than your dentist — can be disheartening. So, while all roads in winter zeman lead to the pen gemach, Elul is about starting fresh. It's one of the most Jewish things about a guy named Parker — so make sure your pen has the panache to be a gold medalist twirler in the winter zeman Olympics. Sure, you'll lose it before then, but while you had it, it was a perfect 10.

Seforim Shopping
Walking into a seforim store before Elul zeman is like going grocery shopping when you're hungry. You came in for eggs and milk, but you leave with a Costco-size package of Nutty Buddy ice cream cones. It always starts the same way: "I need to buy a Kovetz." Sure, that's how it always begins, but every seforim store knows that's not how it's going to end. Do I really need every cheat sefer on the yeshivah masechta? Yes, yes I do. How about that obscure Rishon you've only vaguely heard of? Sure, it's another great excuse to use the word "Provence" like you're giving a tour of Europe. And what about that late Acharon who's published with that old Hebrew typewriter font? Ring it up, just my way of fighting against smartphones. And how will you pay for all these Rishonim and Achronim? Zechus avos.

The Schedule
Every Elul zeman begins ambitiously. Shaarei Teshuvah before davening. Shnayim mikra on Fridays with an additional Rishon for each aliyah. Listening to halachah shiurim on your walk to lunch. Such ambitions are great and important, but you forgot one thing: Selichos. All the signs were there. You smiled to yourself as you saw the Sephardi minyan starting early and you admired the bigdei kehunah the Sephardi chazzan seemed to be wearing. "It'll never happen to me." But yeshivah Selichos will find you and when they do, get ready to hold on tight to all your big plans.

New Shirts
How many shirts do you need to buy before a new zeman in yeshivah? Depends when you ask. Before an Elul zeman, seems like you may need two dozen. Come winter, you'll probably be using only the one — two max. When looking at a neatly pressed shirt, still in the bag, as you silently pray they don't use all those pins to hold it down, it's easy to imagine changing your shirt every day. But once they're used, hanging raggedly on a hanger as you have a crisis of faith in the promise of "non-iron," and you can still see the blood spots from when you nearly punctured your neck on a hidden pin, changing your shirt doesn't seem all that exciting. But go ahead and buy your 30 shirts. The shirt manufacturers make it easy. Until the late '90s people would buy from Jos A. Bank. Buy one shirt, get for free three ties, a belt, and a minority ownership stake in the company. Times have changed. We've moved to Charles Tyrwhitt or, if you want collar stays that are even easier to fashion into a makeshift weapon, try Twillory. But if you're even a little bit of a lamdan, you'll wait until they have one of their yeshivah-guy-friendly deals. Some people wonder if the only thing holding back Mashiach is that he's waiting for one person in Lakewood to buy Tyrwhitt shirts at full price.
(Originally featured in Mishpacha, Issue 775)
Oops! We could not locate your form.
>