| 5 out of 10 |
Top 5 Seforim Shrank Staples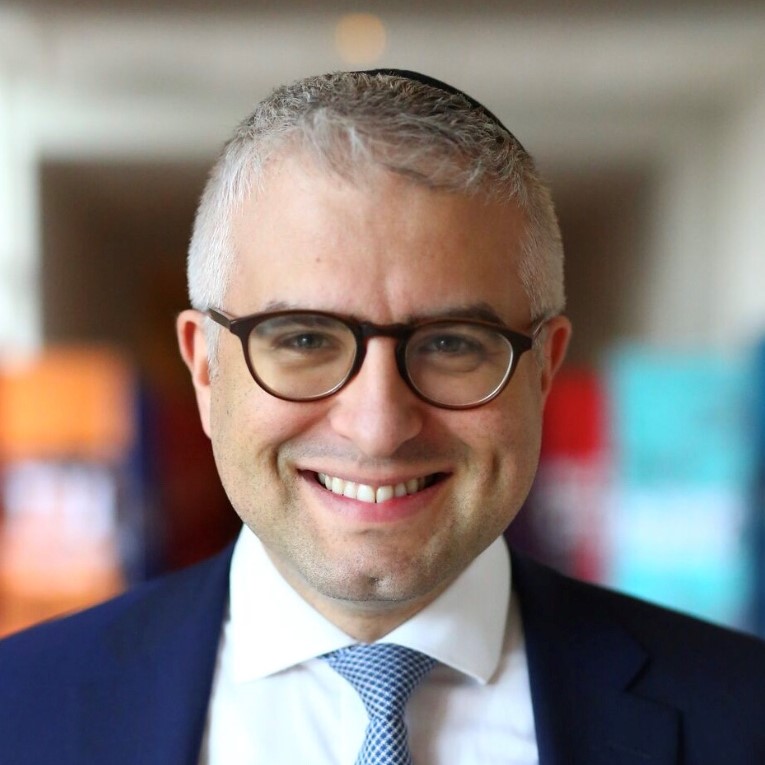 | December 20, 2018
A prominent secular magazine featured an article on conservative thinker and Orthodox Jew Ben Shapiro. But while everyone else was busy reading about how he built his media empire, the frum world was carefully squinting at the photo shoot, trying to figure out what seforim were visible on the shelves in the background. Is that an ArtScroll Mishnah? Interesting, does he know they published a new edition? Wow, a Koren Talmud? Go figure. Brachie, can you bring down my microscope? I need to figure out if that's a Strive for Truth on the top shelf or a Ramban al HaShas — the green makes it tricky.
Questions surrounding Mr. Shapiro's library quickly turned into people examining their own shelves. Every seforim shrank tells a story. It's sort of the frum equivalent of reading tarot cards. You can discover people's Torah interests and evolution through a close reading of their shelves. To paraphrase an ancient philosopher, "Know thy shelf."
Help me complete this Top 10 list. I'll start with the first 5.
Closed-Door Shelf
What are in the shelves at the bottom, the ones with doors? And why is there a combination lock around them? Nothing to see here, folks! No seforim shrank is complete without a seforim section that is closed to viewers. When your yeshivah friends suspiciously ask what's in there, you nervously tell them it's your Chanukah menorahs or your Pesach section, hoping they don't snoop around to find your books from Littman Library and Oxford University Press. Of course, you need these books — how else would you know the names of every Italian printer from the 1600s or what kind of sandals Josephus wore? Da ma lehashiv, right?
Spouse's Seforim Shelf
It's great that you have 600 seforim, but what do you do when you actually have a hilchos Shabbos question? Trust me, I'm so proud you have a Tur, Shulchan Aruch, and Mishnah Berurah, but where do you turn when you need to find out if you have to toivel Pyrex? Thank goodness for the nichsei melug shelf filled with practical and often colorful seforim. Otherwise you'd be opening a Rashba to find out the halachic status of your microwave. Of course, not all spouses' seforim are alike. You can learn a lot from a spouse's shelf. Strive for Truth? Married to a Meohr girl. English halachah seforim? Sounds like she may be from Machon Raya. Beat-up Maharal? Congrats on marrying a BJJ grad — rest assured your children will have someone competent to learn Melachim Beis with.
Cheat Seforim Shelf
Every seforim shrank needs a shelf with the seforim you always learn and give over, but never quote. How else are you supposed to prepare for your Kodshim chaburah? If people were really transparent about this shelf, every shiur would begin with, "I saw that Rav Asher Weiss quotes" or "It's brought in the back of the Mesivta…" Of course, there's no dignity in that. Therefore, make sure to protect your cheat shelf so that when you quote an obscure Rash M'Shantz, people will whisper, "This guy must know every sefer."
Years You Shteiged in Yeshivah Shelf
I bet I can guess what masechta they learned while you were in yeshivah. Is it Yevamos? How did I guess? You don't really own any Rishonim, but somehow you ended up with every single Rishon on Yevamos all tucked away on one shelf. I'm glad you got a Tosafos Rabbeinu Peretz on Yevamos and also what looks like fairly pristine Kovetz Meforshim. While you may own every Rishon on Yevamos — for every other masechta it's just the Shita Lo Noda Le'You.
Free Breslov Seforim Shelf
Courage! Have No Fear! All Will be Well! These are not just comforting slogans, they are the ubiquitous white Breslov pamphlets you keep on your shelf. While you may not be quite sure how you got them — you told the Breslover chassid outside the pizza store that you already had all of them, but when you came home miraculously your pockets were filled with them. These seforim may not cost anything, but when you're feeling down, they're always there to pick you up. If you're really lucky and well-connected, maybe you even own the Camp HASC edition of Likkutei Tefillos. This very narrow shelf stuffed with pamphlets may look like a mess, but the main thing is their content — reminding you never to fear.
 (Originally featured in Mishpacha, Issue 740)
Oops! We could not locate your form.
>