| 5 out of 10 |
Top 5 Jewish Text Groups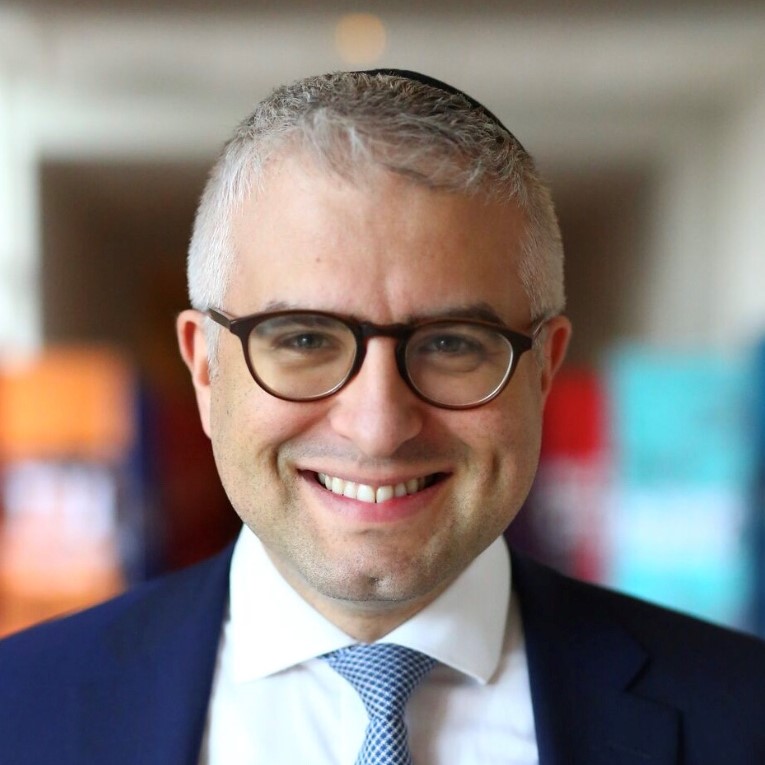 | July 3, 2019
The hardest part for me is keeping up
C
ommunication has become transformed. It started with conferencing in a friend. Then we cc'ed our chevreh on an e-mail thread. Now you put your phone down for 15 minutes and you have 90 unread messages — mostly from people you haven't actually seen in decades. Whether it's with regular text or, more likely, WhatsApp, the rules of communication have changed — and I'm struggling. There's so much added pressure to be the first to share the latest viral quip or video. (Of course, I can always count on my mom to send me whatever was circulating two weeks ago.) The hardest part for me is keeping up with the pace. Quips and one-liners can be flying back and forth in a group for hours, and it seems that whenever I finally share something — silence. I usually spend the next hour in a fetal position questioning my cleverness and/or my friendships. Whatever your experiences have been with this new form of communication, chances are you're part of one of these Top Five Jewish Text Groups.
Old Roommates
Staying in touch is not as hard as it used to be. Nowadays, everyone has a WhatsApp group with their roommates from yeshivah or seminary. There's your high school group, and of course every community has a shul chat. But be careful. Because, whether you care to admit it or not, every single one of these groups has breakoff groups that are side-chatting about the updates in the main group. Moments after Dassie shares her amazing vacation pictures (hashtag Blessed), the break-off WhatsApp group starts speculating. Is Dassie rich? They must be getting help, right? The trickiest part about these groups is the mazel tov etiquette. Rabbanim should be talking about this more. When someone posts to a WhatsApp group — sometimes over 200 people — is it incumbent on every person in the group to text back Mazel tov? And, sidenote, what are we to make of this new hipster wish of Mazels! — are they just trying to avoid typing two extra letters or is that just what the young kids are saying today? If these sorts of questions bother you, here's an easy way to get kicked out of a WhatsApp group: After getting 200 messages in a row each saying mazel tov, just reply, enough already, we get it. Having one less WhatsApp group that you must monitor — that really deserves a mazel tov.
Inspirational Group
Alarm clock not doing the trick to get you out of bed in the morning? Jewish music still leaving you needing more energy to start your day? Join a Jewish inspiration WhatsApp group and you can wake up to Charlie Harary shouting at you every morning at 7 a.m. I sign up to as many as possible. Every morning I wake up to messages from all my groups — A Moment of Torah, An Instant of Inspiration, A Second of Seforim, A Midrash in a Millisecond. My personal favorite is the Meaningful Minute. There is always something riveting about watching someone remind you how much Hashem loves you as they record a video on their phone while weaving through traffic. Good thing Hashem loves them.
Halachah Groups
Do you have to toivel a coffee maker? An entire WhatsApp group anxiously awaits the rav's answer, while a few guys eyeing their Keurig machines silently recite Tehillim as they await the response. As our means of communication has changed, so has the way we interact with our rabbanim. Recently, more and more WhatsApp groups have emerged where the entire group submits their halachic questions to the rabbinic admin. I'm in four of these groups. Much of my day is spent inundated with pictures of obscure kosher symbols on food packaging and different halachic questions surrounding plastic. Around Pesach time I mute the groups altogether — the Pesach questions come pretty close to people just asking the rav to come to their house and kasher their microwave. While many have rightful concerns with this newfound way of approaching halachah, I always enjoy when someone accidently texts something to the group that was clearly intended for a different group. Can you pick the kids up from carpool? No, I can't, the rav responded.
Reminders
E-mail reminders tend to focus on broader issues — Sefirah, Tefillas HaShelah, and end-of-year giving (for tax purposes). Text groups have become hyper local and hyper specific with their reminders and warnings. Some will share bus delays for specific routes. I always appreciate the police trackers — "Red light camera hidden on 9 near Howell." These aspiring private detectives make sure to apprise you of all police developments — "Cop on the corner of Ditmas." It's not just police activity. Whether the rav is giving shiur tonight, the eiruv is down, or the lines at the Port Authority are extra long, these groups will provide you with all of the most important local breaking news. Just beware of the admins in these groups. Step out of line with a mazel tov post, or a political cartoon, and they will pounce on you with "please keep this chat only for zemanim." There's always one guy, of course, who insists the Kleenex on sale in Pathmark is official shul business. One more irrelevant post from this person and the admins will coldheartedly remove him from the group as they secretly hope he gets pulled over by that cop waiting on Ditmas.
Group Against Your Will
As you reach for the kugel spoon at the Shabbos morning hashkamah kiddush, you knock into two other hands who were also were looking to fill their plates. The three of you share a laugh together, but you're already nervous. You know what's going to be happening soon. Moments after Shabbos, your worst fears are realized. You've just been added to a WhatsApp group entitled, "Hashkamah Kiddush Kugel Krew." The icon is a piece of kugel. Good one. Nothing encapsulates the pain of living in the modern world like being added to a WhatsApp group against your will. It's the modern-day equivalent of being set up by your mom on a playdate with the kid in your class you're only moderately interested in talking to — and now you have to spend the afternoon together. There is no easy way to leave, especially since WhatsApp has that awful feature that announces to the world when you've left the group. Thanks, WhatsApp  —this is why people hate coming to your parties. Instead, after exchanging pleasantries, I recommend sharing with the members of your newfound texting friendship circle that you're thinking about switching your cell phone carrier. Next time they start posting in the group, respond, "New phone, who dis and what's kugel?"
(Originally featured in Mishpacha, Issue 767)
Oops! We could not locate your form.
>