| 5 out of 10 |
Top 5 Jewish Music Video Must-Haves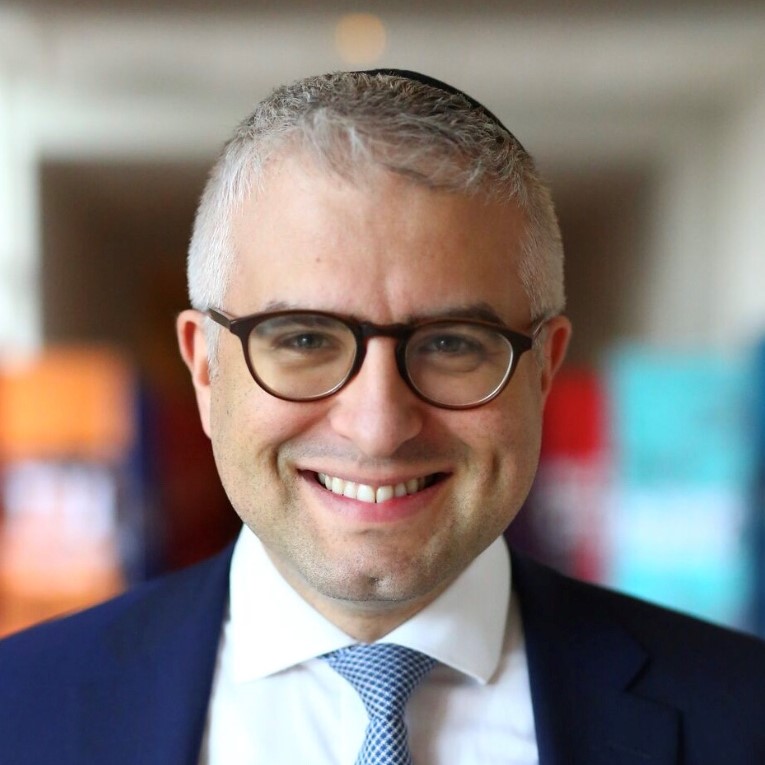 | May 23, 2018
I grew up in an era when the fanciest Jewish music video was the Miami Boys Choir all wearing matching red vests and singing "Hinei Mah Tov" on a hilltop in Israel. It was a time when cutting-edge choreography meant snapping fingers in unison and the jaw-dropping production consisted of the choir superimposed on a green screen image as if they were floating through the clouds. That video actually inspired me to try out for the Miami Boys Choir, but much to my chagrin, I was already way too old (and Reb Yerachmiel Begun politely asked me to kindly remove the sparkly red vest I had worn to the audition, which was made for 11-year-olds). Indeed, Jewish music videos have progressed a great deal since the '90s. These are my Top 5 Jewish Music Video Must-Haves.
Joyous Wakeup
Nothing makes me more resentful of Jewish musicians than the way they spring out of bed in the morning. Anytime a wakeup is featured in a Jewish music video, it seems like it's a subtle way to make you feel guilty for pressing snooze 11 times. My solution? When I need to wake up early, I hire a film crew to come into my bedroom and blast Jewish music. It works! The pressure of being filmed will actually have a positive effect on your wakeup routine — even though since then my wife moved in with her mother.
Sponsored Location
Is the Mordy Shapiro concert on aisle three? No, I'm sorry, that's the Benny Friedman concert. Check aisle four next to the frozen vegetables. Judging by the state of Jewish music videos, you would guess that every time you go to the kosher supermarket you should expect to see a Shwekey concert next to the rice pilaf. Nothing says Jewish music video like the pronounced appearance of some sponsored location. Whether it's Camp HASC, Morasha, Gourmet Glatt, or Cedar Market, nobody does better product placement than a Jewish music video. Honestly, it's made buying yogurt difficult without live musical accompaniment.
Jewish Choreography
How does one train to be a choreographer for Jewish music videos? As far as I can tell, the only real-life training is being the guy who directs traffic for chasunah dancing. "Chevreh!" he announces, while clapping and swirling his finger. "New circle!" He's the guy who lets the out-of-shape uncles know when it's their time to stand shoulder to shoulder and kick without much coordination. If you can handle that, you may have a future as a Jewish music video choreographer. It doesn't hurt to also know how to twirl an umbrella and, when needed, clap.
Achdus
I always get a little choked up when watching Jewish music videos. The achdus! There is something deeply emotional about watching a chassid, an Israeli soldier, and Meir Kay in a life-sized banana suit dancing together. The guiding principle to a Jewish music video is "one of each, please!" Like the "It's a Small World after All" ride in Disney World, it is crucial to have a convincing representative from each segment of the Jewish world. But make it obvious. Modern guy? Get him sunglasses! And, of course, in a moving tribute to tikkun olam, make sure some oblivious unsuspecting non-Jew is dragged into the circle. Don't worry, if they get confused, they'll find the banana suit comforting.
Drone Shot
The first time I saw a Jewish music video with a drone shot, slowly inching closer to the performer from five hundred feet in the air, I figured they just rented a very small private plane. But the opening drone shot has become de rigueur for any self-respecting musician, which is a bit of cause for concern. It started with Jewish music videos. Then it was in every yeshivah open-house video. But now the drones have begun appearing at chuppahs, and I'm worried it may have gone too far. Personally, I found it easier to concentrate during the sheva brachos without feeling like I was about to be caught in an overhead drone strike. I'm never sure if the chuppah drone belongs to the photographer or a combatant foreign government, so, just to be sure, when I attend weddings I wear an army helmet and quietly say Tehillim from underneath my chair.
(Originally featured in Mishpacha, Issue 747)
Oops! We could not locate your form.
>