| 5 out of 10 |
Top 5 Illustrations from The Little Midrash Says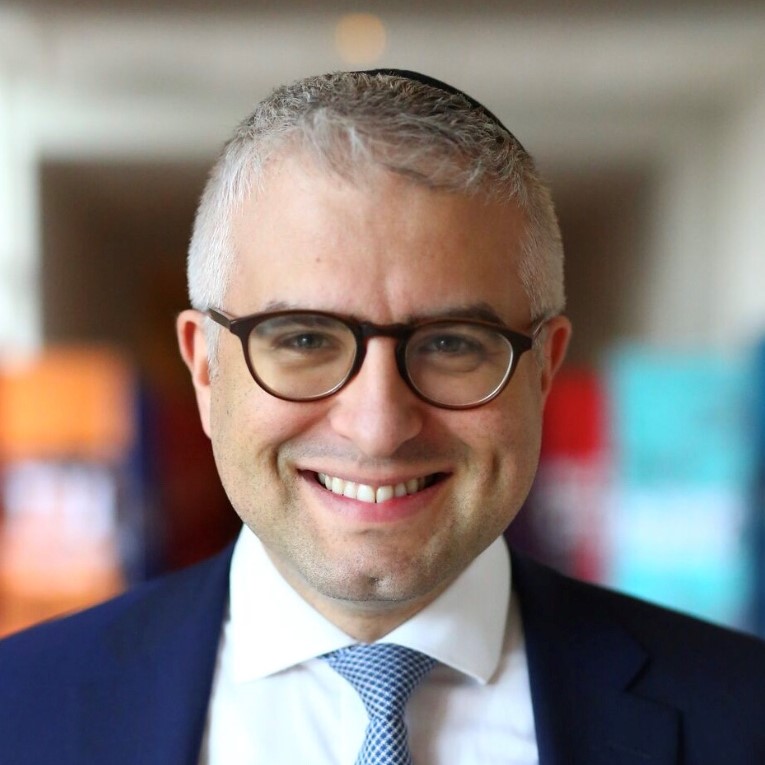 | October 3, 2018
Ask people to name their favorite Torah commentary and you'll hear plenty of important works. But if you push a little harder and ask them to go back in time and think about the work that's had the biggest impact, you may hear them sheepishly say, "The Little Midrash Says." First published in 1986, The Little Midrash Says, written by Rabbi Moshe Weissman, has been the key tool for parents to introduce the Chumash to their children — and perhaps the most impactful are the memorable illustrations, pencil drawings of the mysterious Reb S. (Sigmund) Forst a"h, father of Rav Binyamin Forst of Far Rockaway, who was the forerunner of modern Jewish illustrators.
Help me complete this Top-10 list. I'll start with the first 5.
Aleph-Beis Selection
From nursery to second grade, anytime I was forced to wear a silly cardboard Hebrew letter on my head or anytime I was picked last at recess, this Little Midrash Says illustration was my comfort. Depicting the famous midrash regarding the selection of the letters that would be chosen to begin the Torah, this sketch has for years quietly consoled children who didn't initially feel like they were first pick.
Avraham Destroys the Idols
This illustration perfectly depicts how a child would imagine Terach's Museum of Idolatrous History. In fact, Chol Hamoed trips to some bizarre modern art museums used to have me wondering if they sold axes in the gift shop. If this illustration resonates with your child's frustrations at the hypocrisies they see in the world, just make sure there are metal detectors in whatever museum you plan on visiting for your next family outing.
Those Who Didn't Believe Noach
Every classroom has a few of them. They tease, they make fun, and make others miserable. But anytime a young child feels mocked or taunted, the picture they likely have in their mind is of those cynics who didn't believe Noach. I can even tell you which one. Big buck teeth, floating head. You know the one. He was definitely the class clown in this doomed posse.
Eisav's Soup
To this day, anytime I am famished or finally breaking my fast, this is the image in my mind. Sometimes you can be so hungry, you wonder why someone even deemed it necessary to put forks and spoons on the table. Anytime someone furtively lifts their soup bowl directly to his lips, giving in to the obvious notion that a soup bowl is really just a giant spoon, this drawing was likely the inspiration.
Frogs
"Mommy, I don't want to go to school today, we're learning about the makkos." Sometimes, the hyperrealism found in some children's illustrations can be jarring. Very young children may not find the thought of a 30-foot frog comforting as they drift off to sleep. But The Little Midrash Says manages to find the balance. Eschewing the realism of other Rockwellian illustrators, these creatures have kinder, less terrifying eyes — but they might make your kid ask you for a pet frog.
Originally featured in Mishpacha, Issue 729. Special thanks to D.Y. Rubin and to brother Elie for first showing me the power of The Little Midrash Says
Oops! We could not locate your form.
>