| Off the Couch |
Time to Listen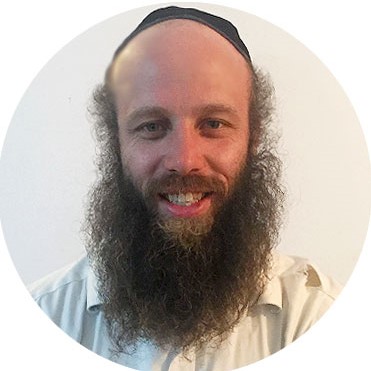 | July 17, 2019
"Your persona is so big it squashes everyone around you"
"I
 don't really know why I'm here, to tell you the truth," he said.
Harvey Blasberg, the buoyant, smiling man sitting before me, didn't initially look like a fellow with serious psychological issues — but one could never be too sure. Still, introducing himself as "The Professor" was a red flag, especially after the e-mail I'd received earlier from The Professor's wife. I generally don't take a spouse's one-sided appraisal at face value, but it was soon clear that this woman was pretty much on track regarding her husband.
His wife's e-mail described a brilliant man whose life was filled with academic achievements and chesed activities as well. But it was clear that she'd had enough. "The man never lets you get a word in between his silly jokes and all the stories about famous people he's met. Everyone, including me, is just a vehicle for his humongous ego. And while he deserves a pat on the back for being a brilliant economist and a baal tzedakah, my husband doesn't have a real friend in the world and certainly doesn't have a marriage…."
Harvey, for his part, continued his introduction. "I mean, my wife sent me here. She says you're the best, but you know, she doesn't have the greatest track record for picking winners... after all, she ended up married to me!" He chuckled, and then looked down and lowered his booming voice: "Ha, ha, my wife probably tried to convince you that I'm a narcissistic piece of garbage. That's what she tells everyone."
So here it was. Truth be told, I'm generally wary of taking on a client with Narcissistic Personality Disorder, because true narcissists rarely respond to therapy. They often agree to therapy because someone in their life is setting boundaries or has otherwise threatened the parameters of the relationship they've set up. But they rarely get to an honest-enough place for therapy to help, and instead use the sessions either to get validation from their therapist or to discredit the other person. Often, I encourage the suffering person to get help instead, in order to heal and move forward instead of being enmeshed in the painful, dysfunctional relationship.
But as our conversation progressed — actually, it was more like a monologue of The Professor's accomplishments — it was becoming clearer to me that Harvey was, at his core, an insecure man who was filled with feelings of inferiority and perhaps self-loathing, hiding behind an exterior of self-centeredness, disproportionate boasting, and a need to knock others in order to build himself up.
The question was, could he be taught to maintain real interpersonal relationships, which involve self-acceptance, the ability to tolerate failure or imperfection, and increase his ability to understand and honestly confront his own feelings?
"You know that Menachem Begin himself gave me the full professorship title at the Hebrew University?" he let me know during our second meeting. "Not too shabby."
But no sooner had I tried initiating a discussion than he went on a different trajectory, telling me about a pun that brought the house down when he was a featured speaker at a Yeshiva University dinner.
"You know Rav Soloveitchik himself used to think I had a good sense of humor. Did I tell you that Jackie Mason once asked me to stand in for him?"
If we were going to get anywhere, The Professor was going to have to be a bit more focused. Instead, he proceeded to tell me a number of stories related to the time he met Sandy Koufax half a century ago and nearly convinced him to wear tefillin.
As our session came to a close, he slapped me on the back and thanked me for my time, but told me he didn't think he really needed any help and might cancel his appointment the coming week.
"If you're cured this fast, then maybe your wife is right and I really am the best," I responded.
Our next session (he did come back) began by Harvey telling me how he single-handedly saved a European Agudah Convention. He made sure to drop about 15 famous names over the course of the half-hour story. "It was a good thing I was there to help figure things out for them," he said.
But before I could even respond, he began a new tale recounting his heroic saving of the Israeli economy, and I recalled a mentor's words from my training: "You can always tell the narcissist, as you'll be steamrolled by his narratives in your office."
And as The Professor continued, I knew what his wife meant: In his space, there was little room for anyone else.
Then his tone turned a little snappier. "All the good offices on your street taken, Doc? I mean, since when does 'The Best Doctor,' as my wife calls you, have a ground-floor office with no view?"
"Well, I see a lot of older folks as well as pregnant women and new mothers for psychopharmacology consultations, so I wanted to have an office that would be as accessible as possible," I said with a straight face, again ignoring the slur.
"Hey, I didn't mean to traumatize you, Dr. Freedman," he laughed.
I didn't respond.
"You know, Rav Moshe used to really enjoy my puns."
"Really?" I responded flatly.
"Really. He even used some of them for simanim on Rosh Hashanah."
"Hmmm... I'm finding that a little hard to believe."
The Professor was taken aback. "Hey, you think I'm lying to you, Doctor Freedman?"
"Well, you're telling me a ridiculous story about the gadol hador using your puns on Rosh Hashanah."
He looked stung. When was the last time someone actually confronted him and his stories? And then something happened — it was almost as if he'd reverted back to a time when he was desperate to prove himself.
"You know, Doc, I'm actually a very good person. Didn't I tell you about the time that I spoke to the Israeli Psychological Association about—"
"Harvey," I began, as he continued to tell me about the lecture he'd given.
"Harvey," I said a second time, and a bit louder, as he raised his voice over mine and tried to streamroll me again.
"HARVEY!" I waved my arms like I was directing a Boeing 747 back onto the runway. "Harvey! Stop!"
He did — and then slumped into a sweaty mess. He was beginning to look a bit like he made other people feel.
"Harvey, I never said you weren't a very good person."
"Oh," he said sheepishly, avoiding eye contact.
We sat in silence until he broke it a few moments later with renewed fervor, continuing the narrative about his lecture and "how they were so impressed that a simple economics professor like me could understand the human psyche so—"
"Harvey! Stop!"
And he did. Only this time, he didn't go on. Instead, he seemed to melt from shame. Was it possible that the man who had squeezed the simchah out of his wife for so many decades finally had an inkling of how small she must feel?
"Harvey, I know you're a brilliant man and a baal chesed and have sat with and still sit with gedolim, but that isn't the point."
"What's the point then, Dr. Freedman?"
"The point is that your own persona is so big that it squashes everyone else around you. You're paying me to speak with you and I can barely get in a single word. You gotta let someone else talk, Harvey. I'm just a therapist here so it doesn't kill me, but at home you need to make some more space for your loved ones. They're suffocating."
"Fine," he said in a monotone I couldn't decipher, allowing himself a one-word answer that he was probably accustomed to receiving following most of his lengthy narratives with his wife.
"Harvey, I promise it won't make you any less of a wonderful, amazing, world-famous economist. And if you agree to give it a try, I'll even promote you from plain old Harvey back to Professor."
We sat again in a few minutes of healthy silence as he pondered my offer. Would this be the therapy he desperately needed and would hopefully be willing to accept? Would Harvey really be able to change?
"I'll think about it and let you know," he said as he walked out of the room.
Identifying details have been changed to protect the privacy of patients, their families, and all other parties.
Originally featured in Mishpacha, Issue 769. Jacob L. Freedman is a psychiatrist and business consultant based in Israel. When he's not busy with his patients, Dr. Freedman can be found learning Torah in the Old City or hiking the hills outside of Jerusalem. Dr. Freedman can be reached most easily through his website www.drjacoblfreedman.com
Oops! We could not locate your form.
>