| True Account |
The Sweetest Deal | July 3, 2019
It slowly dawned on us that we faced a challenge that dwarfed even the business one: California soil was not the only one infertile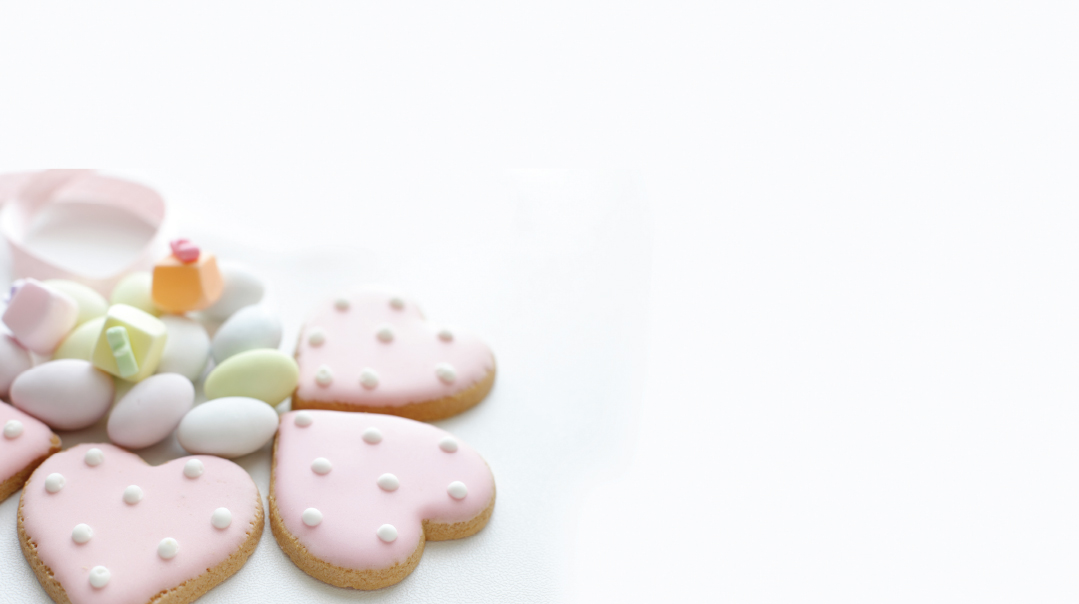 As told to Yael Schuster
I
n the Caracas of my youth, I'd wake in the morning and count the parrots and macaws lined up on my windowsill. Caracas has the best weather in the world — it's spring all year long. Birdsong floats on the air, flecks of flying color fill the sky, yellow araguaney trees sway in the steady gentle wind. But the winds of religion in town… let's just say, they're not as steady.
We were a typical traditional Venezuelan Jewish family. My father would make Kiddush on Shabbos, followed by a cheesy quiche, then minute roast with mushrooms, and on to the television from there. Still, the meat was always kosher, and we considered ourselves good Jews.
When I was 15, something crazy happened: My older brother became religious. He had attended some seminars led by a visiting rabbi, Rabbi Yosef Yagen from Monsey, and decided to live by this new truth he'd discovered. He got married shortly after at the first separate-seating wedding in Venezuela that anyone could remember; he had a mechitzah built from scratch. This was all a bit much for my parents, and a new tension filled our warm, comfortable home.
I'd sometimes go to my brother and sister-in-law for Shabbos, to spend time with my young nieces. They were cute, but I'd count the minutes until Shabbos was over, bored beyond belief. I once brought my boyfriend David along, and his reaction was, "Rebecca, if you want this kind life we may as well cut things off right now." He didn't have to worry.
David and I got married in 2001 and moved to Los Angeles. Cookeo, a Canadian company that sold specialty cookies in mall stores, had been trying to break into the US market, and another brother of mine living in L.A. had recently bought the first master franchise in the country, which granted him territorial rights to all Cookeo stores in Southern California. Which may sound like easy street, but in truth, he'd soon learn, was more like a gravelly, potholed road. His contract terms obligated him to open six Cookeo stores in ten years, a daunting challenge for which he needed help. So David and I exchanged the araguaney tree for the palm, and north we went.
We were immigrants and didn't speak English well, but we were also young and idealistic, hopeful about our future. I enrolled in a fashion-design program, while my husband rolled up his sleeves and plunged into cookie dough. A warm community of Latin Jews embraced us, and my parents came from Venezuela to visit us often.
Yet as time went on, instead of feeling more settled in my life, I began to feel as if the walls of my world were closing in on me. For one thing, my husband and I both left home at 5 a.m. each day, and he didn't return from work until late at night. The grueling hours and time spent apart put our fairly new marriage under strain. Then there was the angst knowing that conditions back in Venezuela, where most of our family lived, were worsening by the month. But it was the business stress that frayed our nerves the most.
When it comes to mall bakeshops, California soil is apparently not that fertile. The calendar marched steadily toward the ten-year mark, yet our goal of six stores grew ever more elusive: Of the five Cookeos we managed to open, four were forced to close or be sold within a year.
We ruminated: Perhaps shoppers at classier malls weren't the type of folk who liked to eat while walking around? There was no seating space in our stores. Or maybe they were too educated a bunch to knowingly consume 1,200 calories in one measly snack? Whatever the reason, bust followed bust, and not only was our franchise at risk, we were seriously struggling to make ends meet as we searched in vain for more suitable locations. My brother had since returned to Venezuela, so the burden fell on our young and inexperienced shoulders.
Against this backdrop, it slowly dawned on us that we faced a challenge that dwarfed even the business one: California soil was not the only one infertile. While we were in our mid-twenties and not yet desperate, the doctors tried whatever milder treatments they could, but nothing worked. With further testing, it became clear that without very aggressive treatments, the chances of our having a baby were about the same as our opening a Cookeo on the moon.
I had been anxious and depressed for a while, but now terror set in. What if the first round of treatment failed? Could I withstand repeated cycles of physical and emotional pain? And most unbearable of all — what if this last and only option didn't work? According to the doctors, my odds of success with the treatment were only 33 percent.
O
ne Thursday morning in August 2004, shortly after I began the preliminary steps for this fraught round of treatment, we attended the bar mitzvah brunch of a relative. My parents had flown in for the occasion. I had a doctor's appointment scheduled for later that day, and seeing my parents brought my swirling emotions to a head. The dam inside me broke and I unburdened myself to my father.
Rabbi Yagen, who has close ties to the Venezuelan Jewish community, was at the bar mitzvah as well. As the affair wound down, I found myself in conversation with my parents, my husband, and the rabbi, discussing our business difficulties. My father suddenly turned to me and said, "Why not ask the rabbi for a brachah for the business, and once you're at it, for a baby as well?"
A bit of backstory: Rabbi Yagen had been instrumental in my brother's teshuvah, and the rest of us wanted none of it. He came to Caracas regularly for outreach, and when he'd visit my brother at home, my family ran from him like the plague. So determined were they to avoid him that they'd circle the block until his car was gone before hazarding to enter the house. To hear my father suggest turning to this same rabbi for a brachah showed the depth of his concern for me, and it brought instant tears to my eyes.
The rabbi led my husband and me to a private spot on the other side of the mechitzah. He closed his eyes and said, "I understand that it seems like you cannot have a baby without treatment. Commit to keeping the mitzvos for one year, and b'ezras Hashem, before the year is up… you will be blessed, and you won't need any treatment." He meant business: Total tzniyus. Total kashrus. Total Shabbos and taharas hamishpachah. Everything.
My husband, the very same guy who once suggested we split if I had any inkling of religion, calmly turned to me and said with a smile, "Let's take the deal."
I had an immediate, odd psychosomatic reaction that can only be described as fear that solidified and lodged itself in my stomach. I hadn't yet agreed to sign on the dotted line, but had a premonition that nothing would ever be the same, and was overcome with emotion.
I must have made a ruckus, because my father came running over to see what was wrong. I filled him in.
"Papi!" I looked at him as though he could save me. "There's just no way I could cover my hair."
My father, who was 55 at the time and in the habit of running away from rabbis, looked the rabbi in eye.
"I'll keep Shabbos instead of Rebecca covering her hair," he said. I gaped at my father's resolute face; this scene was becoming more surreal by the moment.
"Isaac, you are the most loving, wonderful father, but it doesn't quite work that way," the rabbi gently explained. "Rebecca needs to do this herself. But know that if you start keeping Shabbos, the merit can certainly help Rebecca."
I was in turmoil, unable to eat the rest of the day. But in a first fluttering sign of my mind being opened, I canceled my doctor's appointment for that afternoon.
That night Rabbi Yagen sat with us for four hours, repeating words of chizuk until they began to sink in. In our naivete, we saw this as a business transaction, with the Rabbi as the broker: We do x,y,z for G-d, He does a,b,c for us.
By the end of that draining night, my resistance in shreds, I turned to David. "I think it's worth it. I'd rather be frum for a year than go through the treatments." If it didn't work, my old life would be there waiting for me.
M
y husband and I closed our eyes and jumped; we went from secular to shomer Torah u'mitzvos in one minute flat. The very next morning, amid an intense wave of heat and humidity, I put on a long skirt, long sleeves, and — yes — stockings. We stocked our fridge with chalav Yisrael products. By the time Shabbos came, we were fully prepared, down to a brand new hot plate. And in an unbelievable act of selfless love, my parents kept that first Shabbos with us — and never looked back.
The only thing that took a few weeks to kick in was covering my hair. I was concerned my mother would react with horror at seeing me in a wig, and it would drive a wedge between us. I walked in and out of the sheitel salon on at least five occasions, until one day I walked out with one on my head. (Before too long, my mother sported a sheitel herself.)
Such drastic change would seem traumatic, but I used logic to push aside any overwhelming feelings, determined to see this through to the end.
Rebecca! I'd coach myself. Just get through today, one challenge at a time. No use worrying now about tomorrow; it'll greet you when you get there.
There was one thing still standing between us and a baby, as we saw it. The only Cookeo still operating was open on Shabbos (although of course we didn't go in), and that had to change. Mall stores are required to be open 365 days a year; closing on Shabbos would mean no business to come to Sunday morning. What to do? Many people advised us to "sell" the business to our manager every Shabbos, but halachic loopholes didn't interest us. Having given up so much for the sake of the deal, we couldn't fathom losing it all by playing the system.
The kashrus organization we approached explained that we needed to find a buyer for a minimum of 22.5 percent of the business, which is the estimated percentage of the business' profits that is made on Shabbos and Yom Tov. That way, all profit from Shabbos and Yom Tov would go to the partner, and our problem would be solved.
But who wants to buy a fifth of a failing mall pastry shop? The sad answer is: no one.
Fall turned into winter, winter into spring, and still no buyer. The stress grew with each passing month, fueled by continual inquiries from Rabbi Yagen. Still, in our limited understanding, we assumed that even though the store was open on Shabbos, we were trying our best to sell it, so it couldn't be held against us.
But with the approach of Pesach and all the serious issurim involved, we felt a foreboding black cloud drawing closer each day. We also learned about the concept of kareis, a state of eternal disconnection from Hashem, which befalls any Jew who eats chometz on Pesach; this created an awful image in our heads and we shuddered at the thought of it happening to people because of us. We had reached a red line: come what may, we would not open our store this Pesach. If it meant moving back to Venezuela and starting our lives over, so be it.
With each week that passed, the vise around our necks grew tighter. It looked like we were actually going to walk away from our parnassah.
A few weeks before Pesach, the phone rang. It was my brother in Venezuela.
"I found your guy," he said. "He brought a number of Momma Mae's franchises to Latin America. [Momma Mae's was a huge cookie chain with stores across the US.] Now he wants to break into the US market. He's interested in a 50-50 partnership, and turning your store into a Momma Mae's."
This man was an angel.
We can't ever work on Saturday, we told him. "No problem."
We can't even take emergency phone calls. "Fine."
Oh… and ditto for all the Jewish holidays. "Don't worry about it!"
Momma Mae's cookies are made by a company whose factories have the OU hashgachah. We'd be selling a kosher product, and getting kosher certification on the store would be simple.
We never would have agreed to partner with a nonkosher chain — which includes pretty much all of them in the country. Our understanding of Hashgachah pratis was still foggy at the time, so we couldn't yet appreciate that miracle.
Our prospective partner was told that new and exciting nonkosher Momma Mae's products could never be sold in the store — it would forever remain just the humble cookie. To which he replied, "Sure, no sweat."
In record time, a contract was signed; it couldn't have been easier.
We had committed our lives to Hashem k'heref ayin, literally in the blink of an eye. Is it surprising that the yeshuah came the exact same way?
P
esach passed, and we poured our energies into the new business, grateful to finally and completely live up to our end of the deal. But we were still waiting to hear from our Partner on the other side.
"Rabbi Yagen, we're closing in on a year," we said one day in late spring, trying to keep the worry out of our voices. "Where's the baby?"
"Tzaddik, tzadeket, listen to me." His voice radiated both compassion and assurance. "You've been frum for close to a year, but's it's only been two months that you haven't profited from your business on Shabbos. Doesn't it stand to reason that the year starts from then?"
Meanwhile, the more we learned about Yiddishkeit, the more real it became for us, and the deal concept slowly faded away. Our kabbalas haTorah was true naaseh v'nishma — we jumped into action with little understanding, and with time, the feelings of connection came.
In the early fall, just about a year from when I started covering my hair and half a year since "kosherizing" our business, the news we were waiting for finally came. Amid a jumble of emotions I sat on the floor and cried for hours. Tears of gratitude, relief, and joy continued to fall. Each challenge we had faced had paved another stretch of the road that brought us to this glorious moment.
We named our daughter Bracha. This baby, who according to nature should never have been born, couldn't have a more fitting name. Eight months after her birth I found out I was expecting; we named our son for Rabbi Yagen, whose extraordinary concern for us was instrumental to our story.
Rabbi Yagen is a tzaddik and his brachah may have been vital. But even more important, the way I see it, my husband and I needed to be molded into a kosher vessel in order to receive the brachah of children; Cookeo was our potter's wheel. The rabbi lovingly guided us through the wrenching process until that vessel was perfectly formed. May he be blessed.
Eventually, the deal morphed into a love affair. (I think that was the rabbi's endgame all along.) Today we keep the Torah not because we're seeking a specific payback, but because of the emotional bond we built with Hashem. Every day I make a conscious effort to show Hashem that I choose His path only out of love; that's so much sweeter than the sweetest deal.
(Originally featured in Mishpacha, Issue 767)
Oops! We could not locate your form.
>