| Windows |
The Super-Frugal Guide to Psychologically Sound Gifting | December 9, 2020
Some principles are universal. For your wife, buy jewelry. For rebbeim, give cash. For all other males age 13 and up I recommend my new best seller on the 2020 election, Where Are the Russians When You Need Them?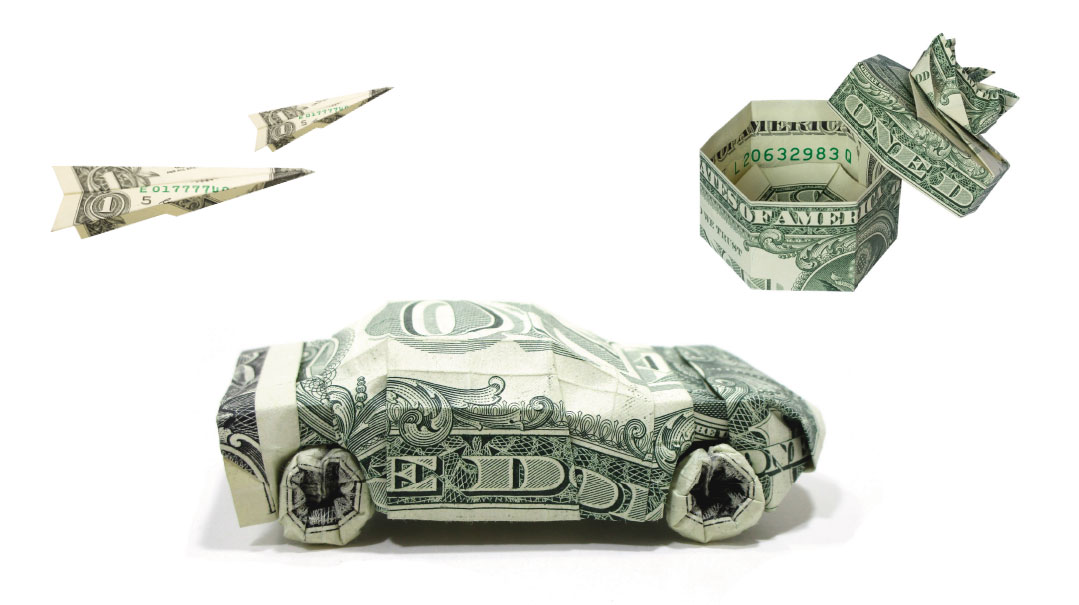 Some people have a hard time with Chanukah, but choosing gifts is my superpower. I know exactly what to get everyone on my list.
The one small problem is the budget. I mean, the problem is big, the budget is small.
Me: Can I spend $35 on a Chanukah gift?
Husband: For all the kids together?
Accountant: No.
But can I be real here for a minute — it's really a matter of perspective. Like the $35 Snap Circuits that I wanted to buy my eight-year-old. First of all, it would make his face light up, which is a key feature of fiscal responsibility. Secondly, he would learn so much from it, and the best learning happens when you're motivated and hands-on.
Also, he would use it when he's not in school, which makes it a gift for me also, so if you divide $35 by two, it's not really that much after all. Besides, if he was an only child I would probably buy it for him. Is it his fault he has siblings?
I added it to my cart.
Speaking of only children, I have only one daughter. She probably has more trinkets and bling than she would if I had five daughters, but as things stand, a jewelry box would be the perfect gift.
The one I really wanted to buy her was $49, but I found a pretty good one for $22, which is way less than the Snap Circuits. Plus it would teach her to be organized, which could be a make-it-or-break-it for a future wife/mother/professional.
Honestly, what's $22 in the context of her entire future?
My six-year-old wanted Lego, which is fine because there are Lego sets from $3.99 and up. I wouldn't get him the one for $3.99 — I'm a good mother — but maybe the one for $13.99? Oh wait, that fire truck one is really cool, he would love that. Could I buy it for $39.99?
I hesitated, but then I remembered that my car needed new brakes ($250), a new muffler ($300), and something or other catalytic converter ($479 and I don't even know what that is). So really, what's another $39.99 in the scheme of things?
I took it.
I explained this to my husband, but he gets a little nitpicky about details, like for example when he talks about prices, he actually includes the cents. I'm pretty sure it's a male/female thing.
Women: I bought it for a dollar.
Men: I bought it for a dollar ninety-nine.
Plus he started asking personal questions about the other things in my cart.
Husband: And what's this?
Me: An indoor jungle gym and ropes course, it gets installed across the playroom ceiling. It will keep everyone busy for hours. Can you imagine if we had had it during lockdown?
Husband: It needs to be installed with power tools. Who is it a gift for?
Me: You
I'm so good at buying gifts that people call me for help every year. The same people every year, in fact. So let me just say a few things right here to save you the phone call.
Some principles are universal. For your wife, buy jewelry. For rebbeim, give cash. For all other males age 13 and up I recommend my new best seller on the 2020 election, Where Are the Russians When You Need Them? (There are some exceptions. When Joe and Jill called me, I advised them to get Hunter a new laptop.)
Q: What about my teenage daughter? She doesn't follow politics.
A: You can buy her shoes.
Q: But she has shoes.
A: Not those shoes. The ones she really wanted, but you didn't want to buy because they were too expensive.
Q: But they're too expensive.
A: Subtract the amount you were willing to pay for shoes; the amount that's left is the gift. Now think about it — let's say she wears them every day for a year—
Q: No teenage girl wears the same shoes for a YEAR.
A: Fine, so six months, or at least one season, whichever comes first. That's 180 days give or take. So divide the price of the gift by 180 days — that's not a lot at all. And a delicate teen's self-esteem is priceless, come on.
Cautionary tale: A guy (who may or may not be related to me) once called me and said he needed a gift for his wife. I asked what he bought her last year. He said a vacuum cleaner, which is obviously why he's calling me this year. I asked what she likes. He didn't know.
He claimed he'd really tried to find out. He asked her, "Hypothetically speaking, what should a man buy for a woman he wishes to honor?" Ugh, the Achashveirosh method (ask Haman how that worked out). See above re jewelry, just trust me on this one.
In the end I went with the STEM educational enhancement for my son and an organizational tool for my daughter. The Lego was a splurge, but all six-year-olds have Lego, and the most important parenting principle is that your kids should be normal. The bar mitzvah boy, having received an expensive "Shabbos" watch for his bar mitzvah, now needed a "weekday" watch, which is less expensive but still around $40 (big children, big expectations, or however that saying goes).
I was starting to get anxious, so I quickly picked a truck for my three-year-old ($10, and he really needed one, I would have bought him one even if it wasn't Chanukah, so it's almost like it's free) and for the baby I picked a bath toy for $2.
The total came to about $150 for six kids — I'm just pointing out that it averages out to $25 per kid, which is really not so crazy when you think about it. I only buy them Chanukah gifts once a year.
See, you really don't have to spend a lot to make people feel special. It might take a little time and thought, but you can totally do Chanukah gifts on a budget.
(Originally featured in Family First, Issue 721)
Oops! We could not locate your form.
>