| Why I Do What I Do |
The Sight of Spilled Blood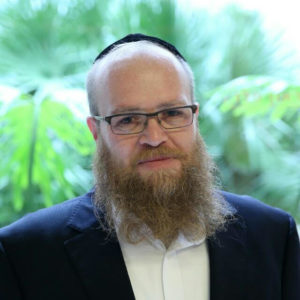 | April 5, 2020
"Come and join us!" he shouted. "We need you. Help us bring these remains to a Jewish burial!"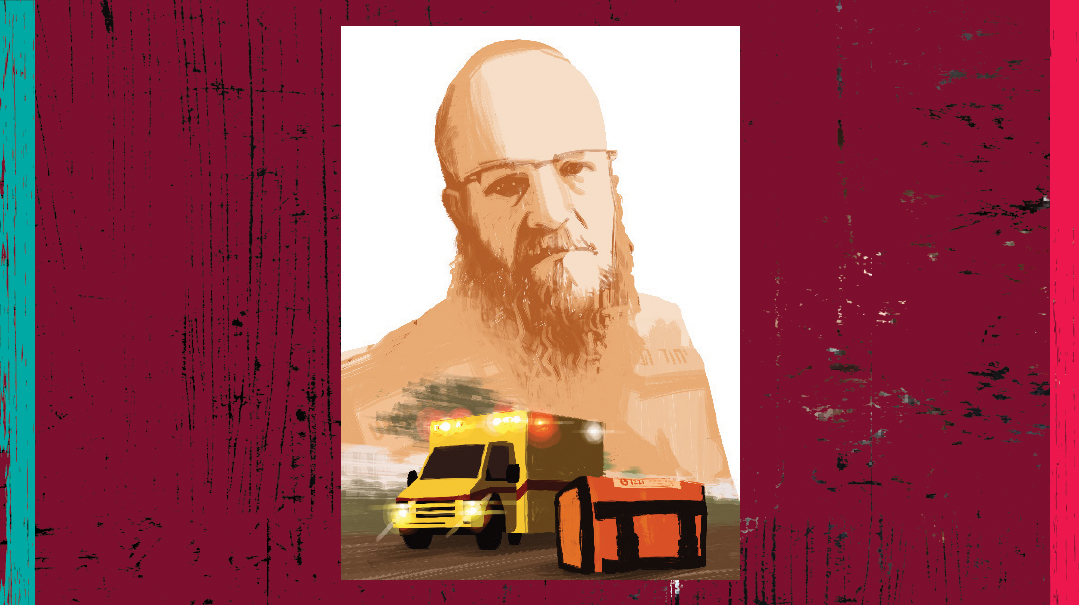 Sometimes there's one event in our life that can become transformative – it catapults us to places we never dreamed we'd reach, spurs us to tap strengths we never knew we had, and motivates us to pay it forward and enrich the lives of others as well. Years later, five public servants retrace their personal call to action
Eliezer Shulman, Deputy Editor, Hebrew Mishpacha
ZAKA Volunteer, Israel
 It was July 6, 1989, and I was essentially still a kid, having just broken into journalism as a stringer for a long-defunct frum weekly. Those were the days before cell phones, but at 18, I was thrilled to have a beeper for urgent messages, a tool of status for a young guy like me. As I was sitting with my editor, eagerly awaiting my next assignment, the beeper suddenly went off. It was from the police spokesman in Jerusalem: "Initial report — a bus carrying passengers has fallen into a ravine near Telshe Stone."
The next message a few minutes later: Multiple casualties, many injured and apparently, many dead.
Moments later, a third message, this time from a friend who was a volunteer in Magen David Adom and Hatzolah. He was setting out for the scene of the accident, and asked if I wanted to join him. Why not? I was never one to turn down action.
A few minutes later, speeding down the Jerusalem-Tel Aviv highway with dozens of other emergency vehicles, we heard the latest updates: This was no accident, but a planned terrorist attack. As Egged bus number 405 was making its ascent to Jerusalem from Tel Aviv, as it passed Telshe Stone, a terrorist attacked the driver, seized the steering wheel of the bus and forced it over the guard rail down a steep precipice into a ravine. The vehicle tumbled down the mountainside to the bottom of the muddy ravine and caught fire. Some of the passengers were burned alive.
As we drew closer to the scene, the more we were able to see of the sheer pandemonium. Military helicopters had landed on the highway to evacuate the wounded, whose cries for help echoed from the depths of the valley, mingling with the shouts of the rescue workers who were trying desperately to find some way to extricate them. Their efforts were hindered by sheer inaccessibility, plus a lack of organization. There was complete chaos, with soldiers and policemen fighting with paramedics over which of them should give the orders, while the 405 bus lay smoldering upside down a hundred meters below in the ravine.
In the midst of this bedlam, though, there were also many acts of kiddush Hashem. A large group of students from a nearby yeshivah arrived — young men who had never been prepared for such an experience, but who displayed tremendous resourcefulness. Their determination to save lives, coupled with their youthful agility and incredible strength and courage, enabled them to make their way down the ravine and, together with the rescue workers, were able to extricate the trapped passengers and get them into the helicopters and other emergency vehicles waiting on the highway high above.
Once the wounded were evacuated, the rescue forces began the unenviable job of gathering the bodies of the deceased and identifying them. The staff of the military rabbinate arrived and took command. For many long hours, they worked to identify the bodies and collect the spattered blood.
And then, a group of chareidi volunteers took over, led by Rav Elazar Gelbstein a"h of the Jerusalem chevra kaddisha. Most of the men working at the scene didn't understand the chevra kaddisha's insistence on salvaging even the tiniest vestige of a human body. A fierce argument erupted between Rabbi Gelbstein and firefighters, with the latter insisting on washing away the blood with hoses. "Do you know how much time it will take to collect all the blood?" the chief firefighter exclaimed.
But Gelbstein remained adamant. "All of it must be brought to burial," he insisted. "We will collect it all."
Ultimately, Rabbi Yehuda Meshi-Zahav came to Rabbi Gelbstein's aid. Meshi-Zahav, who was a prominent figure in the unofficial "operations" division of the Eidah Hachareidis, threatened to bring protestors from Meah Shearim to the site if the firefighters refused to permit the blood to be collected. The threat worked, and the firemen agreed to wait.
Gelbstein's companions, who would unfortunately later become familiar figures at the scenes of terror attacks, were as yet unknown to the public — men like Reb Benzion Oiring, Reb Eliyahu Brand, and others, who began working together with Rabbi Gelbstein to complete the unimaginable task of gathering up every drop of spilled blood, every dismembered limb. At some point, Rabbi Gelbstein noticed me. "Come and join us!" he shouted. "We need you. Help us bring these remains to a Jewish burial!"
I was so moved by the drama in front of me that I overcame my hesitations and fears, rolled up my sleeves, and joined the men in their holy work. My initiation into that world of blood and fire lasted for many hours. Finally, all of the blood received a proper burial.
Two days passed, with the nightmarish images still haunting me. Then I received a phone call — Rabbi Gelbstein was on the line. He revealed that he, too, was unable to sleep in the aftermath of that experience. But he had decided to view it as a wake-up call.
"After what happened there," he said, "we've decided to start a volunteer organization, so that there will always be someone to deal with such incidents, who will come to the scene of any accident or terror attack and ensure a Jewish burial for every limb, every drop of Jewish blood." When I began volunteering, it wasn't exactly a decision. I felt that I had no choice.
I had no idea what I was getting myself into. Terror attacks were fewer in those years. From time to time, we went out to deal with the aftermath of a car accident. In general, though, the organization was small and its activities were limited.
And then the post-Oslo years arrived. Those were days that will forever be etched in blood in the history of the Holy Land. Suicide terrorists began to blow up buses, each terror attack more dreadful than the previous one. And we found ourselves visiting the scene of one attack after another.
We didn't yet have an organized operational procedure, but the police, who knew Rabbi Gelbstein and Meshi-Zahav, granted us entry. By and large, we were something between a rescue organization and a primitive version of a chevra kaddisha. But one thing was clear: We were involved in the holy work of ensuring a Jewish burial for every part of a body that required it.
I took advantage of my experience to write a series of shocking articles documenting my experiences at the scene of each attack. Meshi-Zahav used the events to turn ZAKA into what it is today. Experience taught him what supplies were needed by the volunteers after a terror attack — cleaning rags, plastic bags to gather human remains, and so forth — and he made sure to bring those supplies to the site of every attack.
And then it happened.
After particularly gruesome terror attack, I approached the bodies of the victims, and then I spotted a face — it was someone I knew. I froze, petrified. After a few moments, I felt Meshi-Zahav's hand on my shoulder. He had realized that something had happened. As he removed me from the scene, I shouted, "I know him!"
"Then don't go in," he ordered me.
That night, I received a phone call from Rabbi Gelbstein. "I want you to come talk to a professional," he said. That was the first therapeutic session I attended, but it was not the last.
As a ZAKA volunteer, I was present at the scenes of almost every terror attack that took place during those years in the Jerusalem area — the Number 5 bus bombing, the attack at Binyanei Ha'Umah, the Beid Lid bombing, the bombing of the number 26 bus, the Café Hillel bombing, the Sbarro bombing, and many other horrific incidents. I never became inured to the experience; every terror attack was unbearable.
Between these extreme incidents, though, there were also the "ordinary" events that the ZAKA staff was asked to handle. And throughout, emotional support was crucial. We often spoke among ourselves about our feelings, the things we had seen, and everything else that came along with our mission. While the organization attracted many volunteers, it soon became clear that this type of work was not appropriate for everyone.
In 1996, the Number 18 bus was bombed on Rechov Yaffo in Jerusalem, killing 19 people. At one point, I walked outside the area of the blast, which had been closed to the public. I was wearing the yellow ZAKA vest, and was easily spotted by a man who was holding onto a stroller, with another small child standing beside him. As soon as he saw me, he raced toward me. "My wife was supposed to be on the bus on her way home. Do you know what happened to her?" he asked, his voice trembling, as he told me her name.
My gaze shifted to the pure eyes of the child sitting in the stroller. "I don't know," I told him truthfully, and then I raced back to the scene of the massacre, my entire body shaking. Those questions repeated themselves at every terror attack. Family members were desperate to know, but we were forbidden to reveal even the smallest detail. "Just tell me if he's alive" is one of the most oft-repeated pleas, but is always met with painful silence.
My experience in dealing with kavod hameis motivated me, as it did many other volunteers, to become a paramedic. Actually, I thought it would make my volunteer work easier, and I was surprised that it didn't. A person can come to the scene of an attack as a paramedic, make every effort to save a life, and still have to trade in his orange vest for a yellow one — the uniform of ZAKA. It has always been difficult, and it still is.
Fortunately, our holy organization has seen a slight reduction in its work over the past few years. We hope that the wave of terror attacks has come to an end. Nevertheless, the volunteers of ZAKA continue to appear at the scene of every accident that involves a fatality, performing their holy work with dedication. Of course, many things have changed since that day. Other emergency response organizations have been established, and hundreds of young volunteers, equipped with a variety of colored vests and useful equipment, race to the scene of every incident, no matter how small. It's a sign of the proliferation of good intentions and the widespread desire to help. We all hope that very soon, none of that help will be needed.
(Originally featured in Mishpacha, Issue 806)
Oops! We could not locate your form.
>